A Pinterest account that appears to belong to freshman Rep. Madison Cawthorn (R-N.C.) is raising eyebrows.
The account, first unearthed by Zack Kopplin of the Government Accountability Project, pins hot girls, antebellum mansions, and German family crests. Cawthorn, as Kopplin noted, may have pulled a Sen. Ted Cruz (R-Texas). One could also describe this as a Rep. Matt Gaetz (R-Fla.).
The 25-year-old Cawthorn is a polarizing figure. But his staff told the Daily Dot "he does not operate a Pinterest account."
Cawthorn's words before the deadly Capitol riots have led to calls for him to be removed from office. Even his fellow Republicans who once praised him as an up-and-coming star are distancing themselves from Cawthorn over this. He's stirred additional controversy over reports that he was armed during the riots.
The Pinterest account's avatar is a photo of Cawthorn in front of the U.S. Capitol with a dark-haired man who appears to be his brother; its screen name is Madison Cawthorn and handle is @hoboheaven7 (more on that later).
The majority of the pins are of the sort you'd find in a real estate listing, which makes sense, as Cawthorn owns a real estate investment company.
A pinned image saved to "Architecture" stands out, however. The photo of a attractive, buxom brunette originally posted by Beautiful Women Of The World doesn't appear to have anything to do with the likes of Frank Lloyd Wright.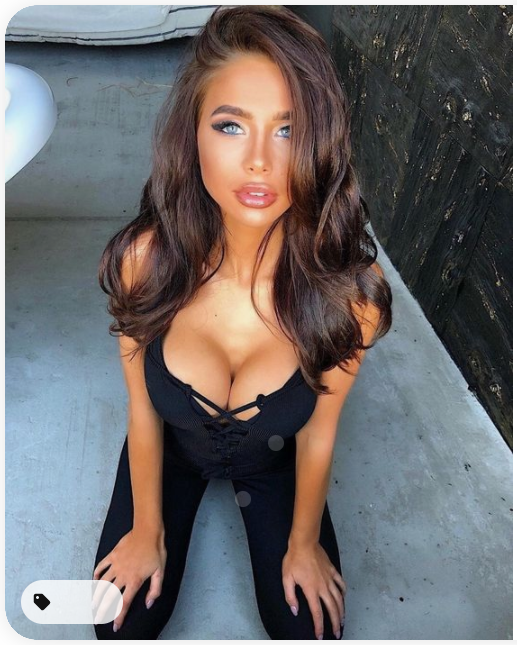 The blue-eyed woman isn't Cawthorn's fiancée, crossfit star Cristina Bayardelle, who has brown eyes. Nor is a pin of another attractive brunette in a wedding dress that's also saved to the Architecture folder.
Also intriguing are pins of German family crests.
Cawthorn is a British name, according to Ancestry.com.
In August, Cawthorn faced criticism over a 2017 Instagram post of his visit to Adolf Hitler's retreat. In the post he referred to Hitler as "the Führer."
In response to claims that he gets cozy with white supremacists, Cawthorn said he "despises racism," the Associated Press reports.
People on Twitter are convinced it's him.
"Do you think the other Nazis roast him for being on Pinterest?" wondered @frazierapproves.
The handle @hoboheaven7 could be completely random. In the alternative, it could be a reference to the song "Hobo Heaven" by Boxcar Willie in which the country legend croons, "Hobos need lovin' too, you know." It could also be a nod to a videogame in which the lead character kills its enemies by farting, defecating, and vomiting on them.
---
Read more of the Daily Dot's tech and politics coverage