Analysis
It's very easy for people to reflexively compare President Donald Trump's Republican party to Nazis and fascism, given its embrace of hardline immigration policies, white supremacy factions, and now the use of federal force in U.S. cities.
It's a comparison longtime Republicans would loudly and resoundingly reject.
But then the newest rising star in the party has old Instagrams that seem fairly fawning of Hitler.
Madison Cawthorn burst onto the scene in June when he won his primary in North Carolina, defeating the Trump-backed establishment.
At 24, he would become the youngest member of the House of Representatives, if he won his Republican-leaning district this November.
That might be harder though, after an old Instagram of his was unearthed by Jezebel, where he described visiting Adolf Hitler's infamous Eagle's Nest bunker as a "bucket list" item.
"The vacation house of the Fürher. Seeing the Eagles Nest has been on my bucket list for awhile, it did not disappoint," Cawthorn wrote, while also calling the Nazi party leader by his German honorific.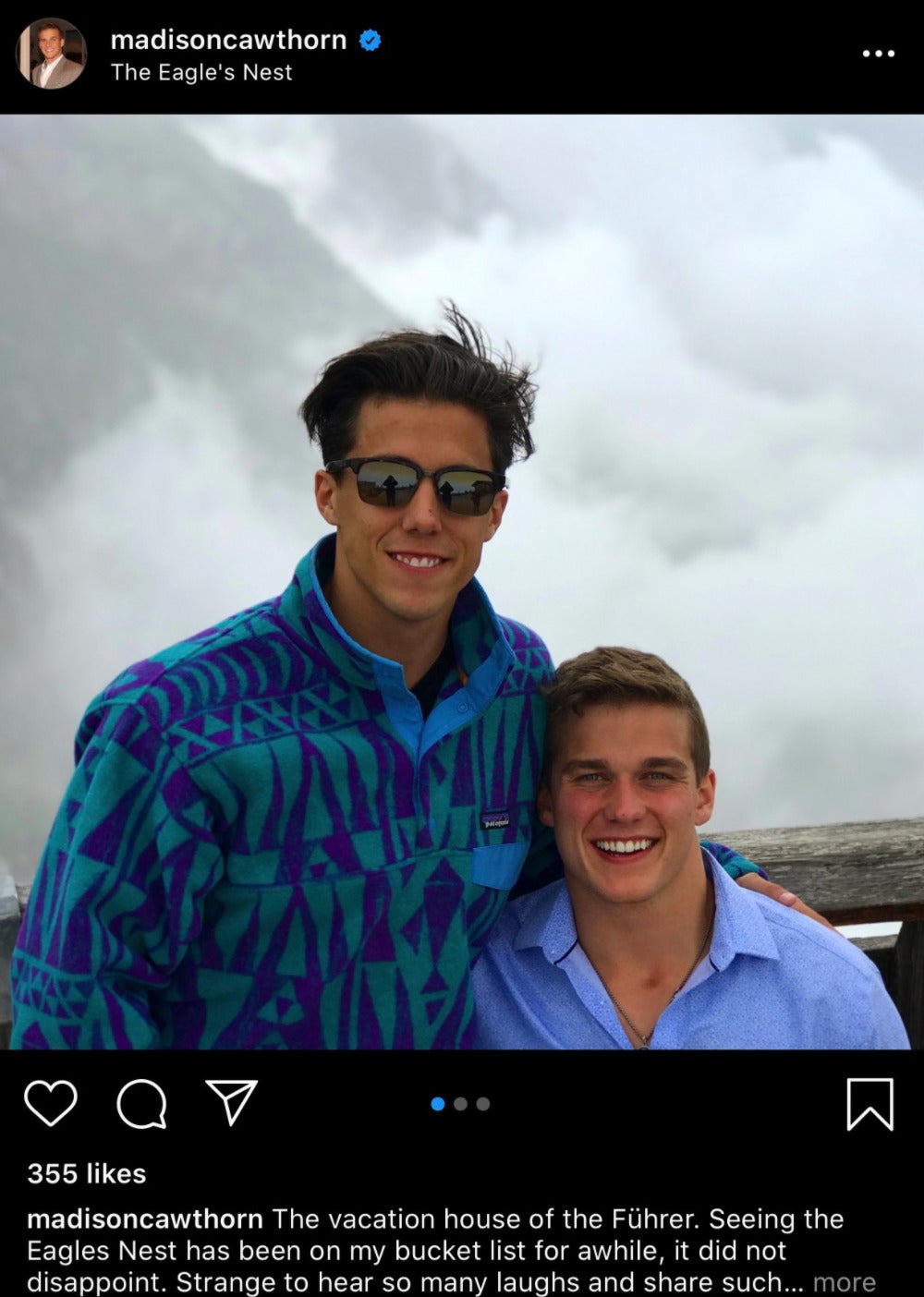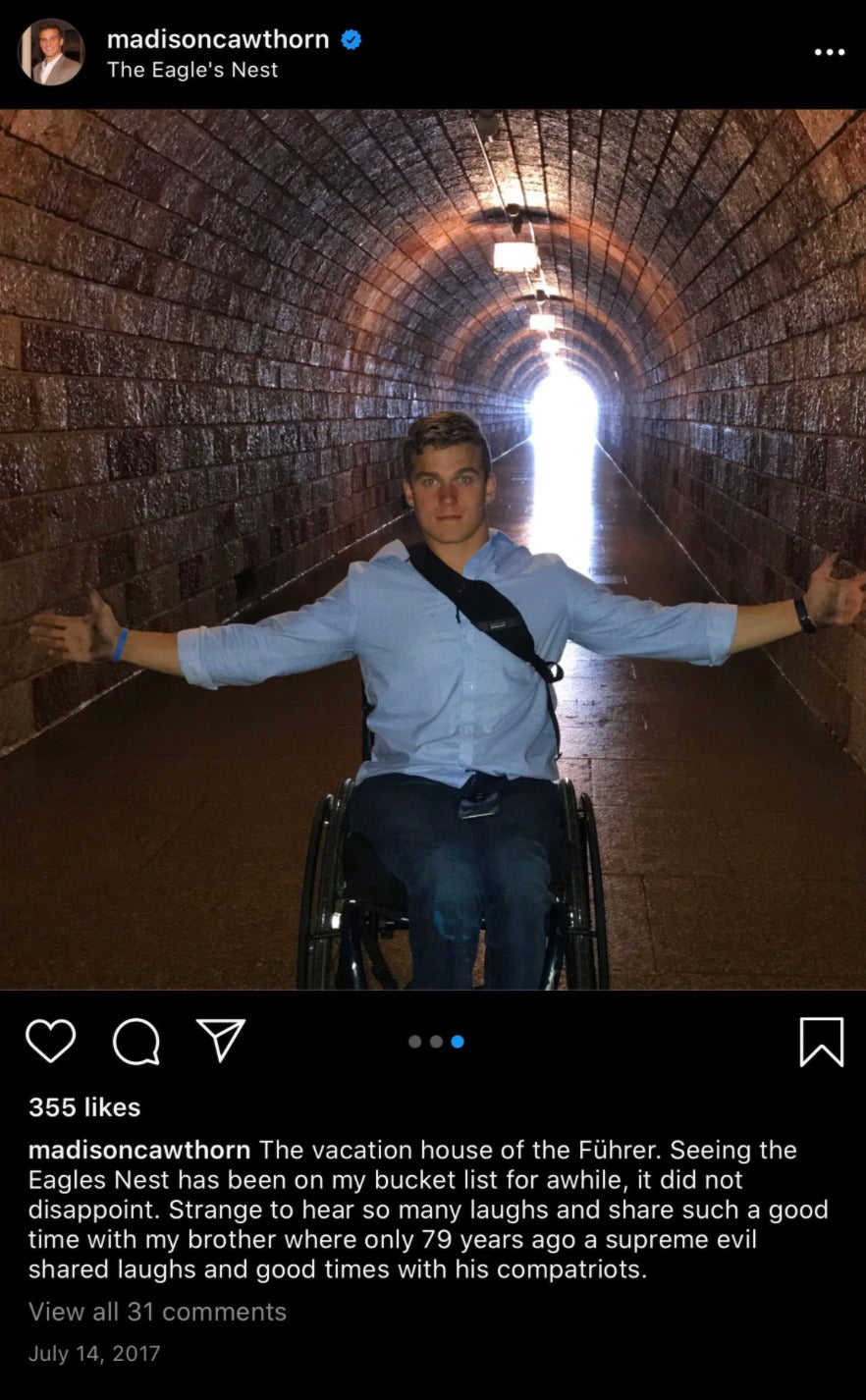 "Strange," he added. "to hear so many laughs and share such a good time with my brother where only 79 years ago a supreme evil shared laughs and good times with his compatriots."
While it's one thing to want to visit a historic site, it may raise eyebrows to call Hitler the "Fürher," say you had a "good time "(perhaps a solemn experience?), and refer to Hitler's team as compatriots.
Cawthorn has since deleted the Instagram post.
H/T @alex_abads
---
Read more of the Daily Dot's tech and politics coverage