Ivanka Trump, an advisor to President Donald Trump as well as his daughter, has some new people she's following on Twitter.
Trump recently followed two Twitter accounts associated with Sen. Elizabeth Warren (D-Mass.) and an account for Sen. Kamala Harris (D-Calif.), both of whom have announced they would be running for the Democratic nomination for president in 2020. The recent follows were first spotted by the Twitter bot @TrumpsAlert.
Warren announced her bid for the presidency just ahead of the new year, while Harris announced that she would run earlier this week.
If either senator were to win the nomination, they would square off against her father.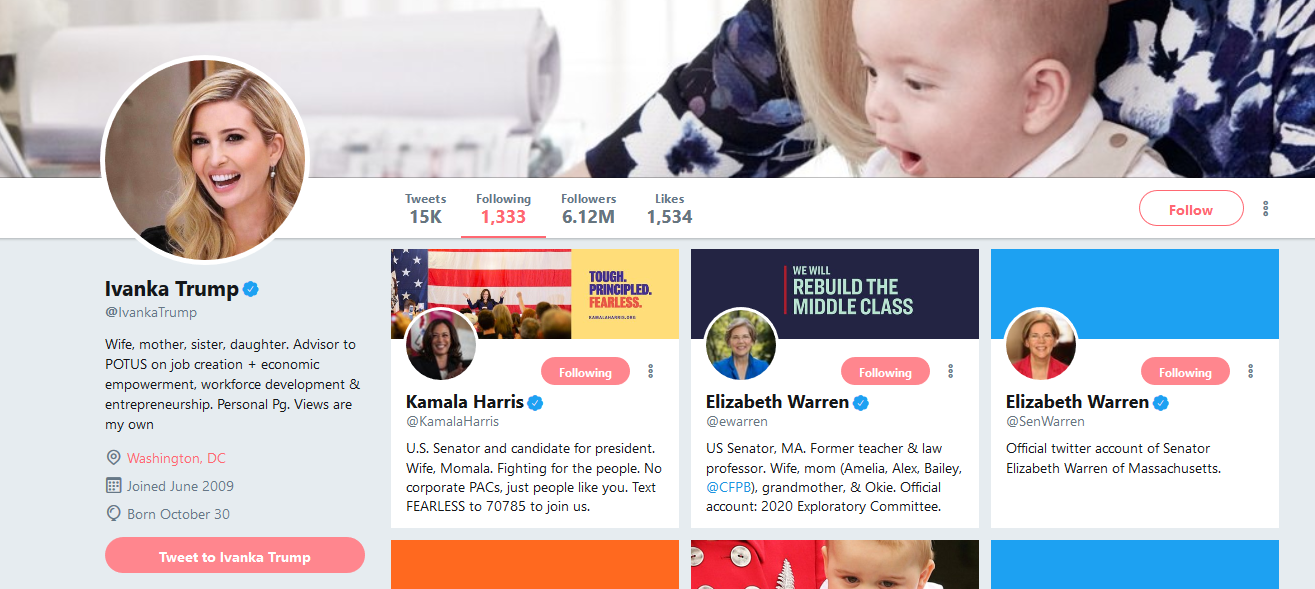 To be fair, Warren and Harris are not the only major Democratic figures the president's daughter follows on Twitter.
Ivanka Trump also follows two accounts for Sen. Bernie Sanders (I-Vt.) and Hillary Clinton, who ran against her father in the 2016 presidential election. Sanders is currently contemplating a 2020 run.
She also follows several accounts of other Democratic lawmakers.
People can follow whomever they want on Twitter, so let's not overthink this. But maybe she wants to keep an eye on the competition?
READ MORE: