Venmo is one of the most popular and easy ways to send money to friends these days. Like any payment platform though, it has its pros and cons. It's also not immune to the occasional scam. Which begs the question: Is Venmo safe to use?
Even if you're a Venmo diehard, it's a good idea to reexamine how you use the app and how you could be putting yourself at risk. Here's everything you need to know about Venmo's history, security, and privacy practices, so you can feel confident that your payments are safe.
What is Venmo?
Available on iOS, Android, and the web, Venmo is a peer-to-peer payments app that lets you easily send or receive money from friends. The app is extremely popular. By the third quarter of 2017, it was handling more than $9 billion worth of transactions.  One of the app's claims to fame is its social-media like feed of transactions. Users can share creative descriptions of their financial activities on the app publicly or semi-publicly (just to friends), and contacts can then like and comment on these transactions.
Venmo was first founded back in 2009, but through a series of acquisitions, it is now owned by PayPal.
READ MORE:

Is Venmo safe?
Here's how Venmo stacks up when it comes to user safety and security.
1) Buyer and seller protection
Venmo does not offer the same level of buyer and seller protection as its sister app, PayPal. That's because it's designed specifically to be used only between friends, or through Venmo-approved apps and websites that enable it to handle payments. According to its terms, "Venmo may not otherwise be used to receive business, commercial or merchant transactions, meaning you CANNOT use Venmo to accept payment from (or send payment to) another user for a good or service."
Venmo explicitly warns that if you send a Venmo payment for a good or service, "you could lose your money without ever getting what you paid for." Venmo does not offer any sort of protection program for this kind of transaction.
2) Encryption
Venmo uses encryption protocols to keep your account information private, as well as to keep tabs on your account activity in order to spot fraudulent behavior. Encryption-protected data is stored on servers in "secure locations." In the past, Venmo touted bank-level security for its app, but that verbiage has been removed from its website.
3) Additional security options
To protect your account, you can set up two-factor authentication. You can also set up a PIN that must be entered before the app is opened, and from there, set up Touch ID or Fingerprint Unlock on iOS and Android devices, respectively. These options protect your account in the case that someone physically gets their hands on your phone or tries to log into your account.
If you notice fraudulent activity on your account, you can reach out to Venmo's support via email or phone.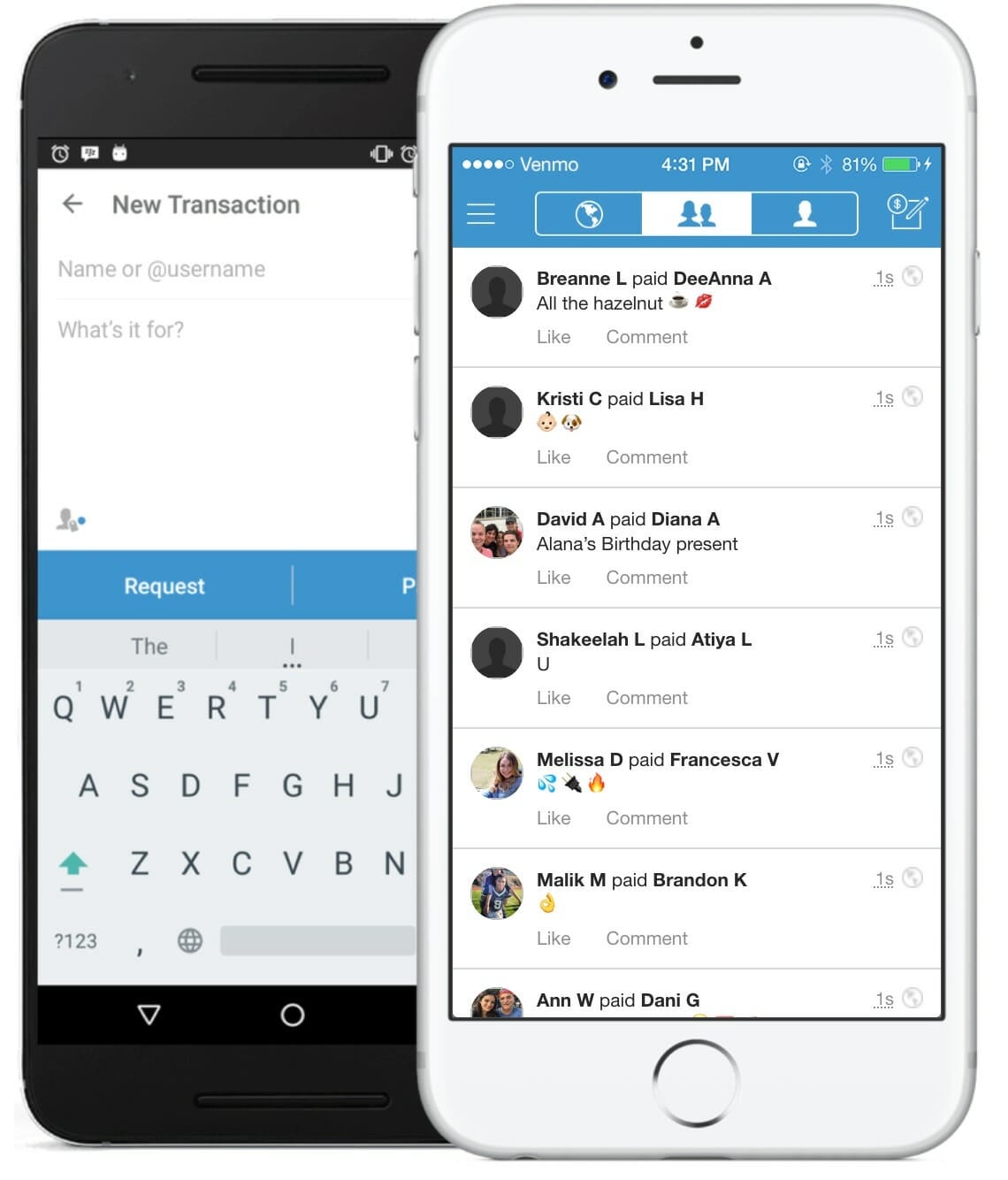 What are the risks of using Venmo?
If you use Venmo to make a Craigslist-style purchase—say to pay for concert tickets, electronic equipment, or other merchandise—you have a high risk of getting scammed. One L.A.-based Venmo scammer used the app to get $125,000 worth in goods for free, at the expense of other Venmo users. Following this and other similar fraudulent activities on the app, the FTC investigated and reached a settlement with Venmo. The FTC asked Venmo to improve its security practices and be more upfront about the failings of the app.
Venmo is not alone in this risk, however. Zelle, another peer-to-peer payment app, has experienced similar scams.
The only other "risk" of using the platform is, like other payment apps, having to pay additional fees if you use a credit card for payments rather than a bank account or debit card. In this case, you'll be charged a 3 percent transaction fee on top of your payment. PayPal, by comparison, charges 2.9 percent for credit card transactions.
READ MORE:
So, is Venmo safe?
If you are using Venmo to pay a friend back for a recent dinner, using Venmo should be safe. The transaction is encrypted, and you know the person you are sending or receive money from. This is what the app was designed for. There is risk, however, that your account could be hacked—like any financial or payment platform—but with safeguards such as two-factor authentication and a PIN in place, you can greatly minimize the risk of someone gaining full access to your account.
You should absolutely not use Venmo if you are making a purchase with a stranger. Instead, you should use an app like PayPal, which offers greater buyer and seller protections.
One last consideration to make with Venmo is the app's privacy settings. It's a good idea to not share your transactions publicly in the app's transaction feed—that is, you should keep your activity private. Making your activities public, or even visible to friends, could open you up to privacy or security issues in the future. And if you're using the app for something illegal like gambling, that could open you up to prosecution by authorities.
However, if you're using the app between friends, have extra account precautions in place, and keep your transactions private, Venmo should be safe to use.