Rapper and actor Ice Cube, real name O'Shea Jackson, became a topic of conversation on Twitter this week for a series of controversial posts.
Jackson, who has weighed in heavily on the current national discussion regarding police brutality, has tweeted everything from Russian-government propaganda to anti-Semitic imagery.
In one such post on Wednesday, Jackson shared images insinuating that Europeans shot the noses off of famous Egyptian statues to hide their African descent.
As noted by Renée DiResta, the technical research manager at Stanford Internet Observatory, the second image shared by Jackson originated from a Facebook page created by the Russian government to sow racial discord between Americans.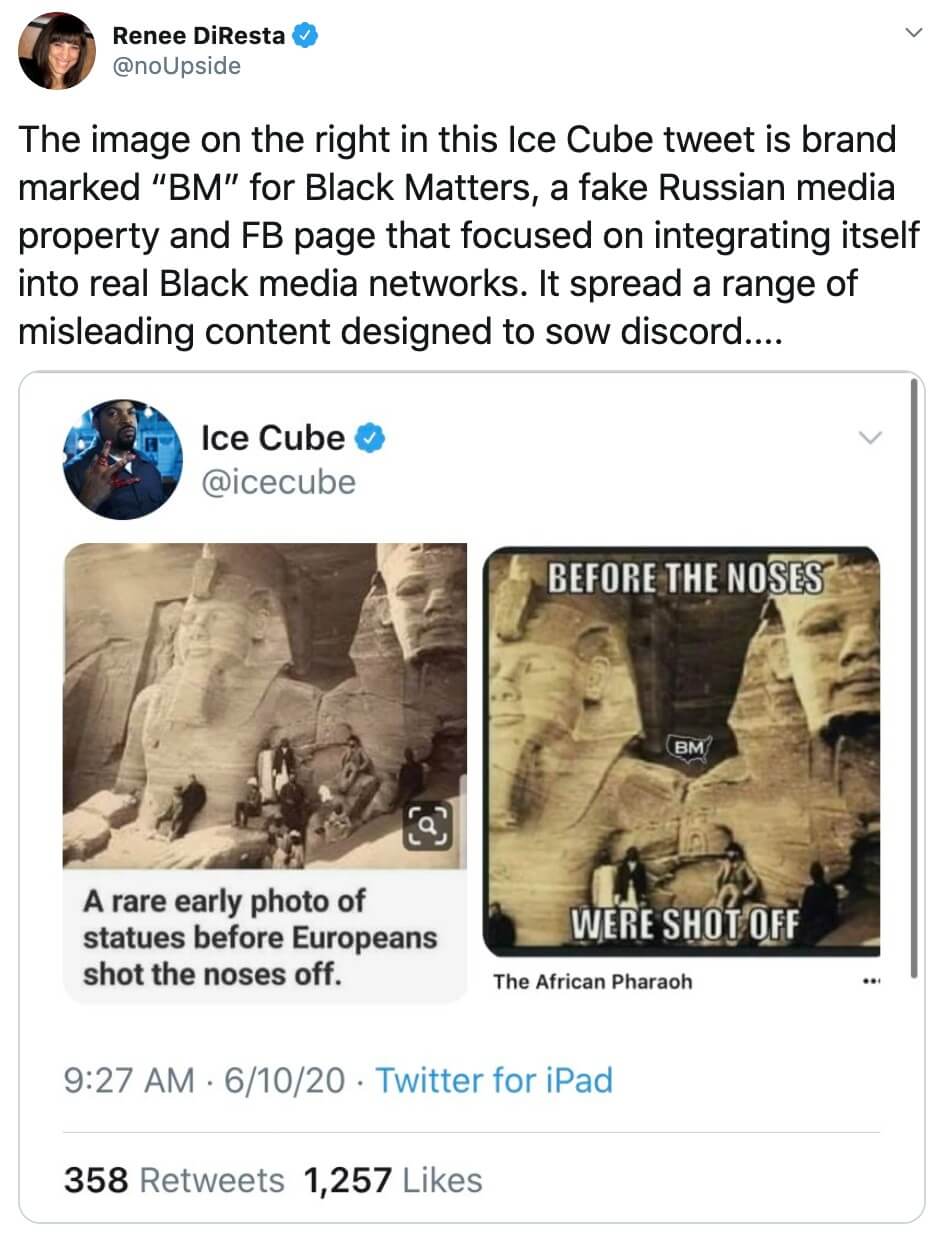 While many noses on statues were believed to have been purposely destroyed, the practice was carried out mostly by new Egyptian leaders looking to render prior rulers powerless.
But that was just the beginning for Jackson. The rapper also shared anti-Semitic images featuring the Star of David.
In one tweet, Jackson showed images of black cube statues throughout the world. In a follow-up tweet, Jackson suggested that black cubes are secretly connected to Jews.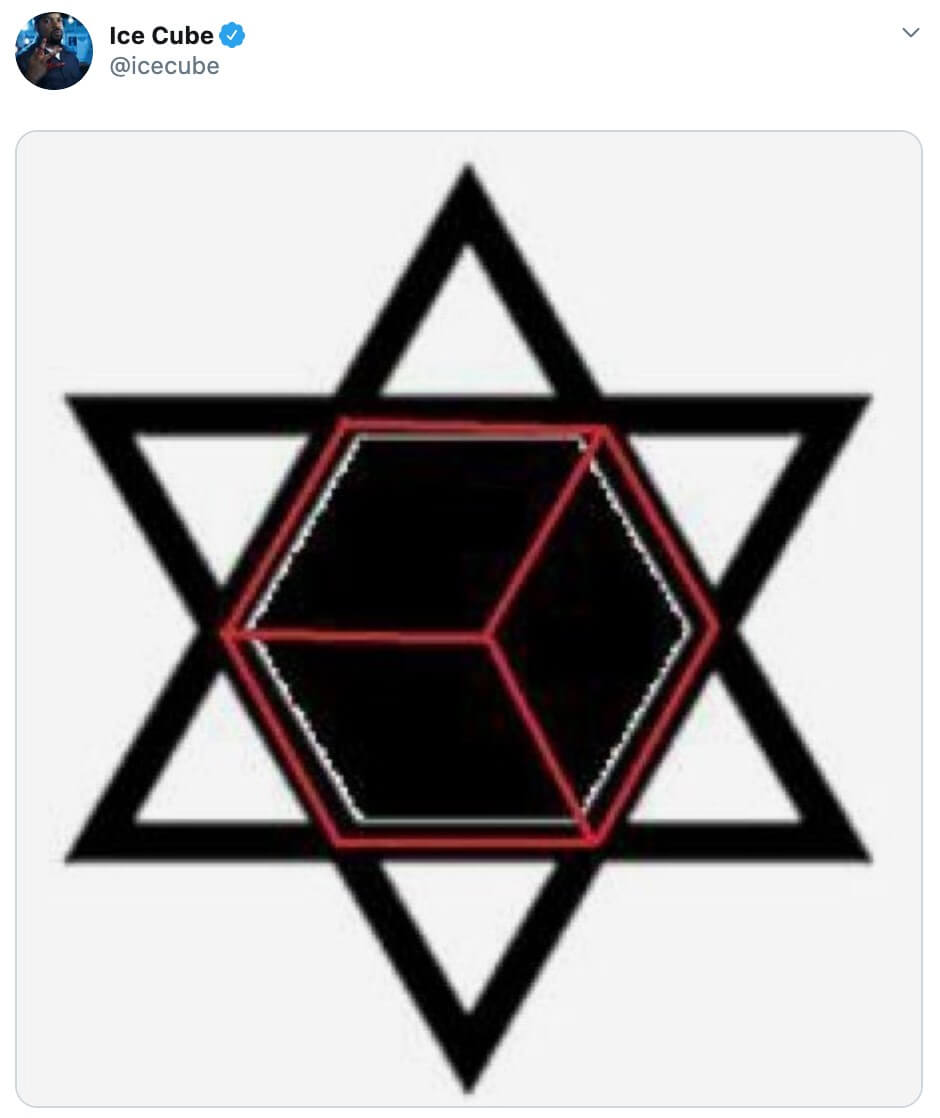 Jackson's tweets have received widespread condemnation from across the board, but have also received praise from anti-Semitic individuals online.
"Ice cube if this is you… man I'm very disappointed in you," Twitter user @_late_to_party said. "You should be ashamed of yourself."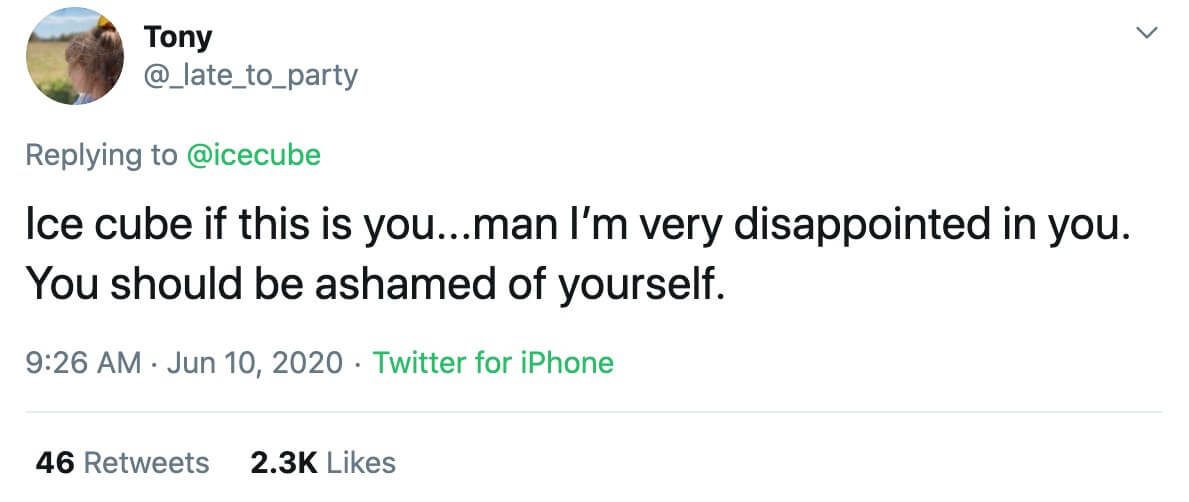 Major conservative and progressive figures also pushed back against Jackson's remarks.
"Don't worry, Ice Cube can tweet as much openly anti-Semitic stuff as he wants, because WOKE," Ben Shapiro tweeted.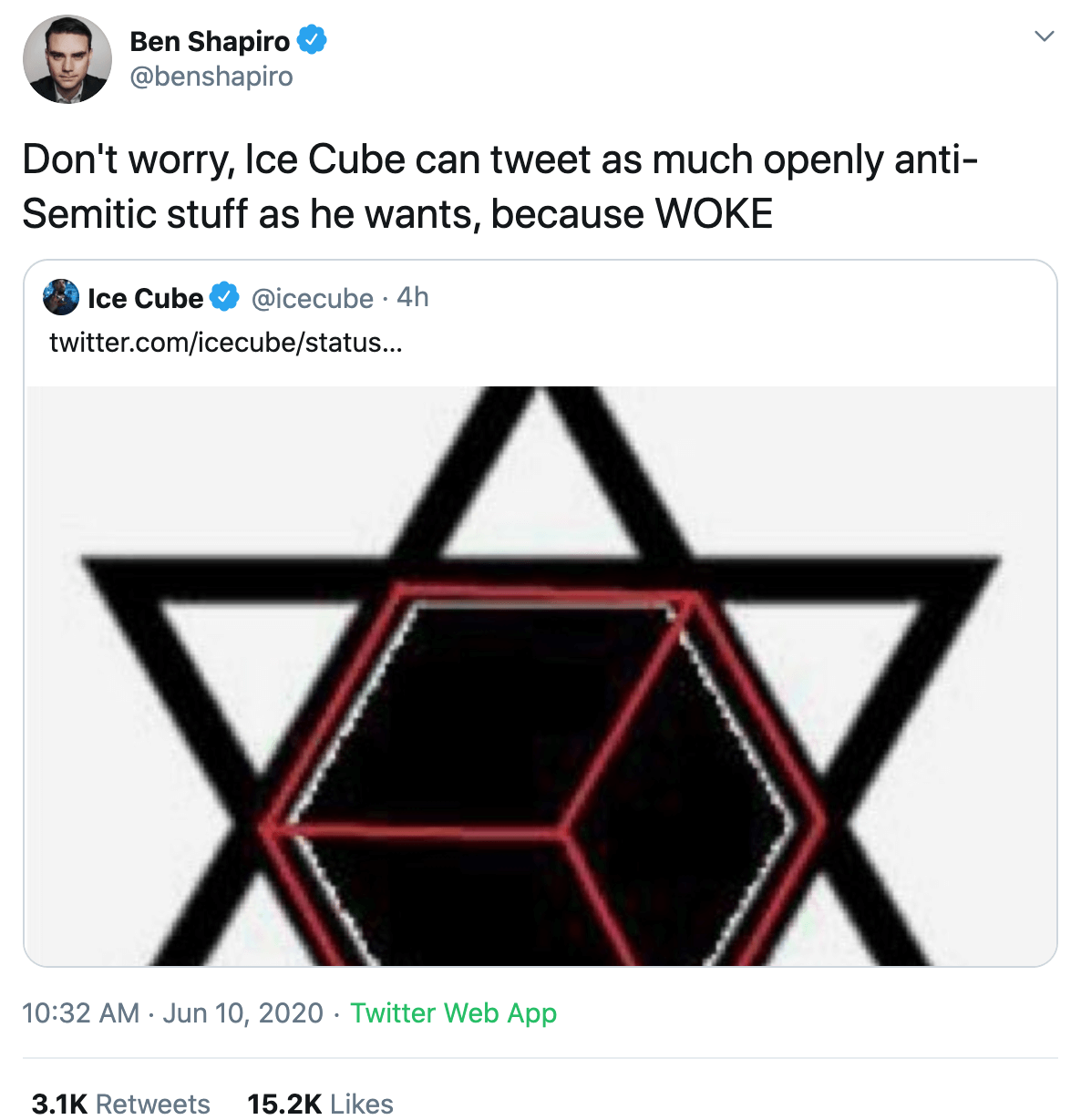 Andy Campbell, a senior editor at the HuffPost, similarly hit back at Jackson's "meltdown."
"Ice Cube is having an anti-semitic qanon meltdown so I think I will avoid this site for the rest of the day thank you," Campbell said.

Despite the outcry, Jackson seems entirely undeterred. None of the controversial tweets have been removed and the rapper has not responded directly to his detractors.
But Jackson did send a warning to what he has described as "THE BEAST."
"MESSAGE TO THE BEAST: if you attack any of my family or seeds. I will attack your family and seeds."
Jackson, who currently boasts more than 5.3 million followers, has sent out more than 100 tweets in the last 24 hours.
READ MORE: