This afternoon, former Minneapolis police officer Derek Chauvin was convicted on all three charges for killing George Floyd.
Many around the nation celebrated the verdict in what has been one of the most closely watched trials in decades. Floyd's death last Memorial Day sparked some of the most sustained civil rights protests in decades.
Today's verdict felt to many like justice being served.
Conservatives, on the other hand, have lost their collective minds. They simply can't handle the idea that the white police officer who knelt on a handcuffed Black man's neck for nine minutes, killing him, should be punished.
It was almost like the right was having a contest for the worst take.
Ben Shapiro was an early contender for the most tone-deaf response. On Twitter, Shapiro slammed CNN's Don Lemon for saying that justice had been served by the verdict. It did not go over well.
"Almost like there's a difference between a murderer going free and not," retorted Hasan Piker.
Not to be outdone, Scott M. Greer whined that nobody's going to want to be a cop now that one has gone to jail for murdering a handcuffed man on camera, a take others shared.
Mike Cernovich had similar thoughts about police's likelihood of continuing to enforce the law now that one of them has been held accountable for killing a man.
Apparently killing a man on camera isn't sufficient evidence for Liberty Hangout, the home of Kent State gun girl Kaitlin Bennett.
Telegram, where many on the right retreated after getting booted by Twitter and Facebook, exploded into outrage, racial slurs, and whining. Everyone from Laura Loomer to Proud Boys to former President Donald Trump supporters couldn't wait to share their awful takes.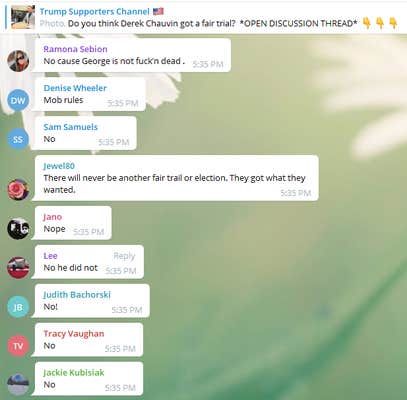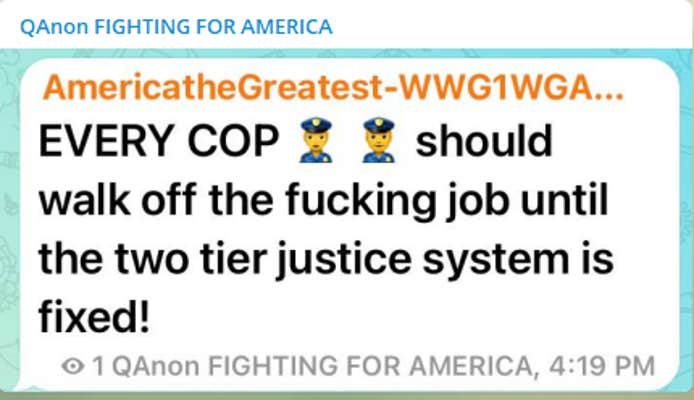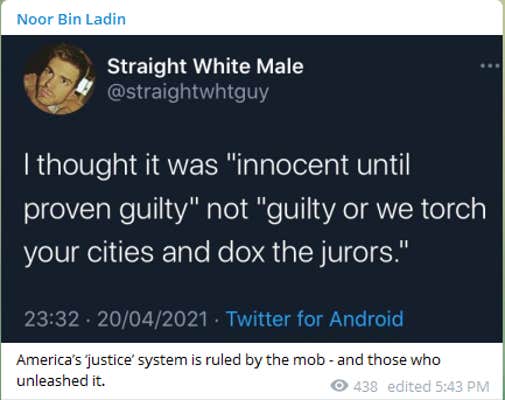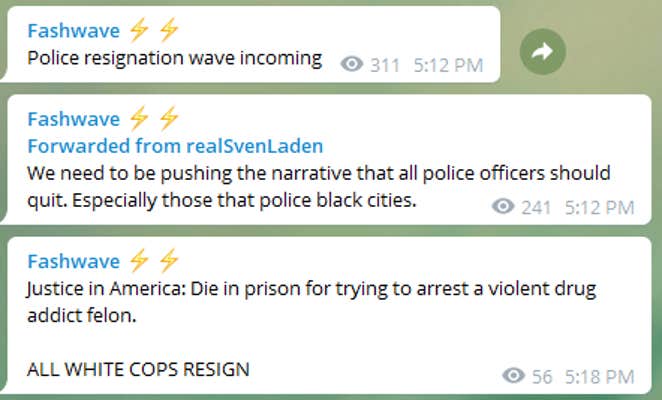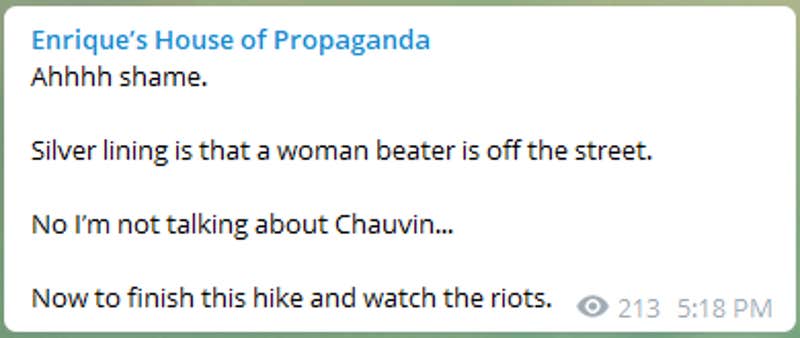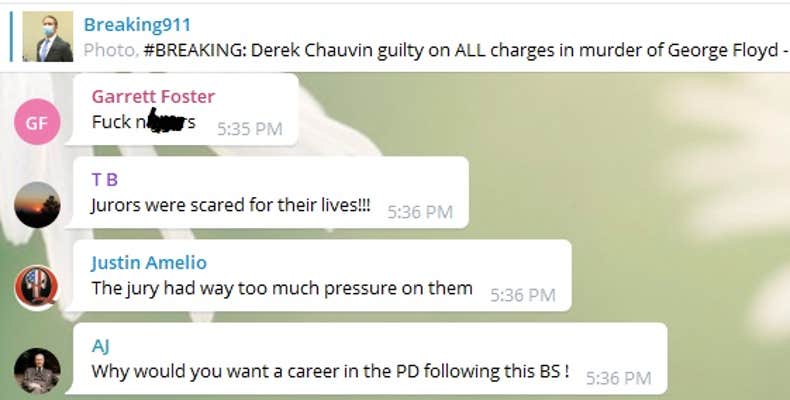 Chauvin was taken into police custody following the verdict. His sentencing is set for eight weeks from now.
The far-right will no doubt be deep in their feelings on that day.
---
This week's top technology stories