We crawl the web so you don't have to.
Sign up for the Daily Dot newsletter to get the best and worst of the internet in your inbox every day.
Hello fellow citizens of the internet! Andrew here. Welcome to today's edition of web_crawlr.

Our top stories today are about: A woman's shocking discovery that she owed nearly $12,000 in library fines, a viral video showing a woman getting voted off a Frontier Airlines flight by other passengers, a review of the latest Guardians of the Galaxy film, and how people are accusing a businessman of using recent murders in Austin, Texas to promote his app.
After that, we've got a "Dirty Delete" column from our Politics Reporter Claire.
See you tomorrow!
— A.W.
---
⚡ Today's top stories
A Binghamton University graduate student said she "never replied to an email faster" than the one she received from her school library notifying her that she racked up a fine of nearly $12,000.
A user on TikTok has gone viral after sharing an argument that occurred on a Frontier flight from Trenton, New Jersey to Atlanta, Georgia.
Rocket Raccoon's gruesome storyline is an odd fit for GotG's comedic blockbuster tone—and that isn't the only problem.
Nine bodies have been pulled out of Lady Bird Lake in Austin, Texas, since the summer of 2022. Some people think that the deaths are the result of a serial killer on the loose in the city, a theory that has recently proliferated on TikTok.
---
We crawl the web so you don't have to. Sign up to receive web_crawlr, a daily newsletter from the Daily Dot, in your inbox each day.
---
🔒 Surf the 'net safely
We are launching a new column soon! We asked web_crawlers like you late last year what kinds of topics you'd be interested in if we were going to launch a new column, and a lot of you wanted an advice column and more about internet security.
So we thought, why not blend the two? Let us introduce you to "Your Password Sucks," a bi-weekly column where our Tech Reporter Mikael Thalen will answer internet security questions that come directly from you!
Do you have questions about surfing the internet safely that you want answered? Let us know by clicking the link below!
Got a question you want answered? Sign up for web_crawlr to get the link to our submission form!
---
🗳️ Dirty Delete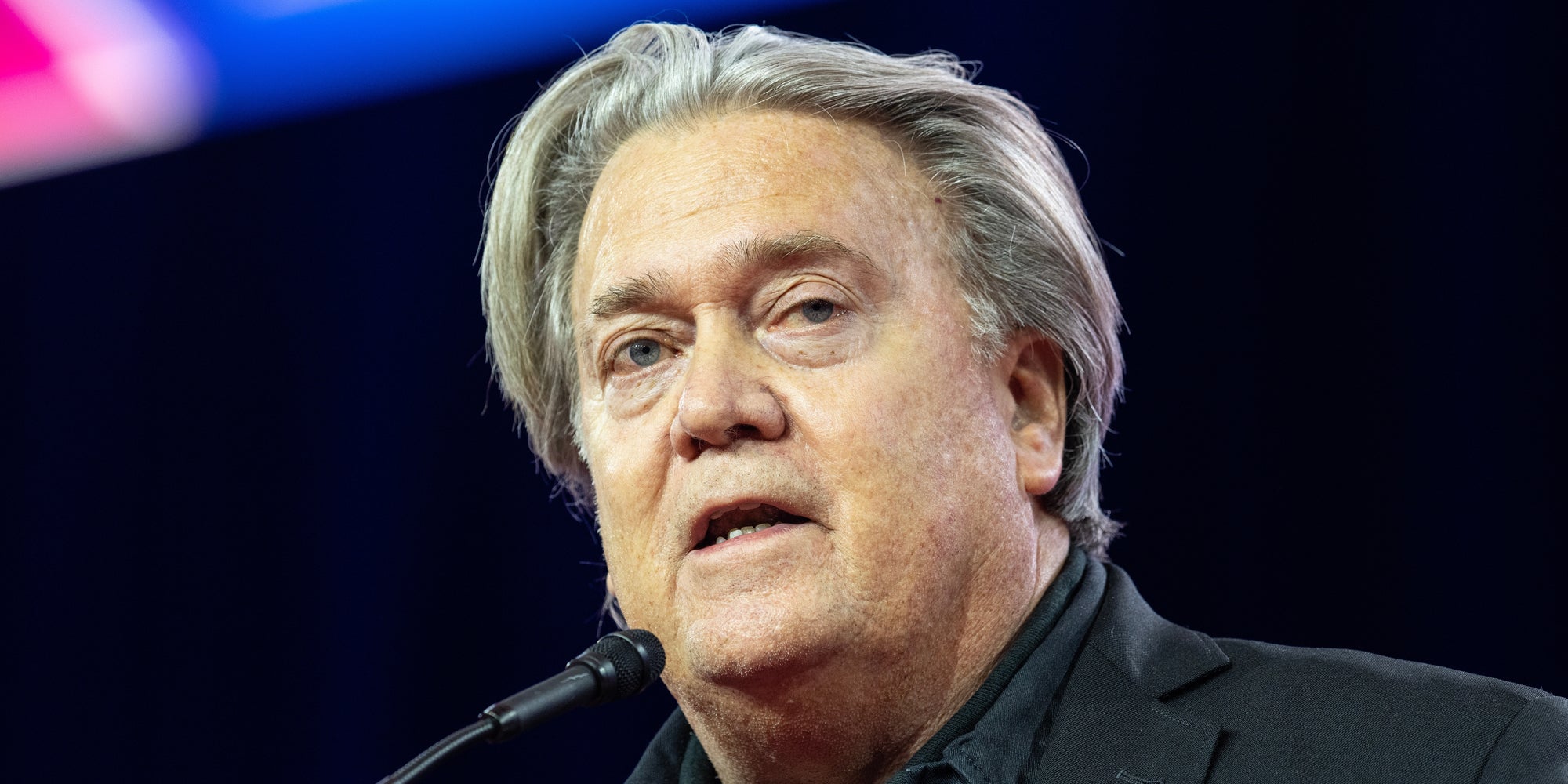 Steve Bannon is a top source of misinformation
In each edition of web_crawlr we have exclusive original content. On Thursdays our Politics Reporter Claire Goforth goes deep on the social media history of politicians in her "Dirty Delete" column. If you want to read columns like this before everyone else, subscribe to web_crawlr to get your daily scoop of internet culture delivered straight to you inbox.
---
🕸️ Crawling the web
Here is what else is happening across the 'net.
🍔 People are defending a McDonald's customer who ordered "extra, extra, extra" onions on their burger.
💄 This former Ulta worker says she got reprimanded for not pushing a store credit card on a customer who spent $12 at the store.
💸 In a now-viral video, a customer buying car parts online declared that "tipping culture is out of control" after he was prompted to tip for his purchase.
❤️‍🩹 These health and wellness gifts are sweet reminders to slow down and enjoy life once in a while. After all, self-care does begin at home.*
☕ In a recent TikTok, a Starbucks customer received scrutiny over ordering a $20 iced coffee with 10 shots of espresso.
🏳️‍🌈 From the Daily Dot archive: From Club Penguin to Roblox, LGBTQ youth have always flocked to gaming websites.
🚗 A Chick-fil-A customer went viral for questioning why drive-thru customers are made to order without being able to look at menu.
☎️ One woman is revealing just how trivial some of the arbitrary rules are in corporate America, by poking fun such as it being inappropriate to be on your phone while on your lunch break.
*The Daily Dot may receive a commission in connection with purchases of products or services featured here.
---
👋 Before you go
A McDonald's employee's video claiming to ring up customers for individual items instead of combination orders when they've been rude is resonating with viewers on TikTok.
Posted by user Fara (@wh0re444fara), the video has drawn more than 747,000 views as of Friday.
"When I ring up 2 ten pc nuggets, 2 medium fries, and 2 drinks instead of 2 #5 combos bc [somebody] decided to be rude," a text overlay on the video reads.