The makers of Barbie have rolled out a new line: Barbie Campaign Team.
"The Barbie Campaign Team set features four diverse dolls that inspire girls to see themselves in the roles that make up a winning campaign: Candidate, Campaign Manager, Fundraiser and Voter," Barbie tweeted yesterday.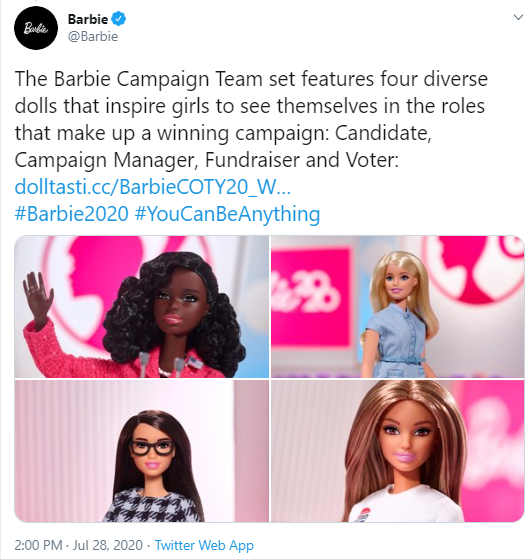 The jokes started immediately. Many wanted to know where some of the other campaign team members were, such as dirty tricks Barbie, lobbyist Barbie, digital director Barbie, Super PAC Barbie, and field organizer Barbie.
"Where's the oppo team! You gotta know what those Bratz dolls are up to," said @BrynnMcDonnell.
One person pitched "an accompanying collection of emotionally drained campaign spouses/partners and attention-starved children.
"Accessories include therapy bills, a GrubHub gift card, and one hundred tissue boxes," @msmarfinkle added.
Others had suggestions to improve the existing line.
"Missing a lot of caffeine, Zantac and visible regret in the campaign staff here," said @EmilyHarris.
"Organizer Barbie needs 10 coffees in hand and eyebags though," offered @malihaeza.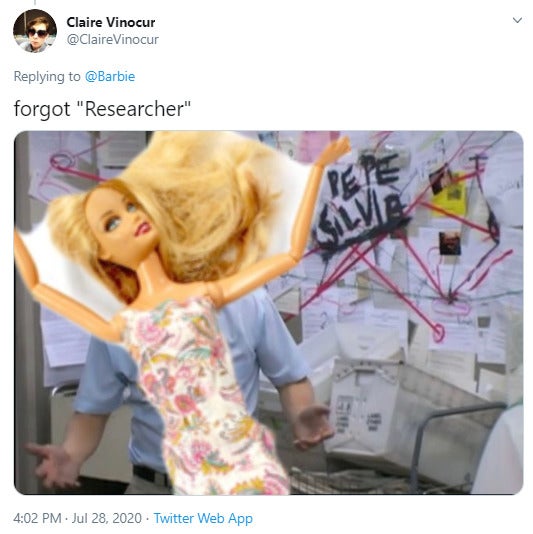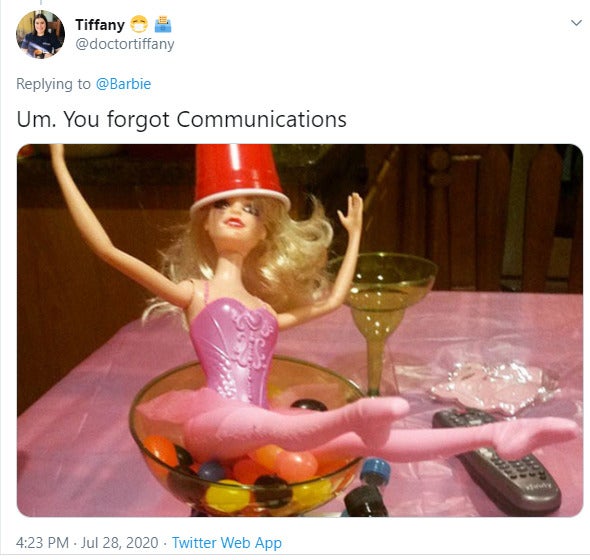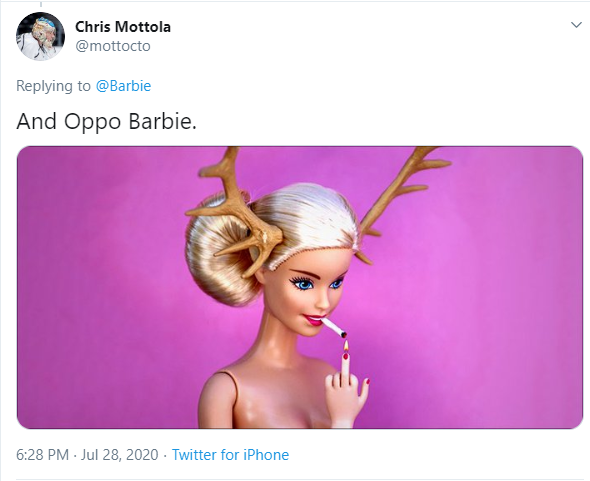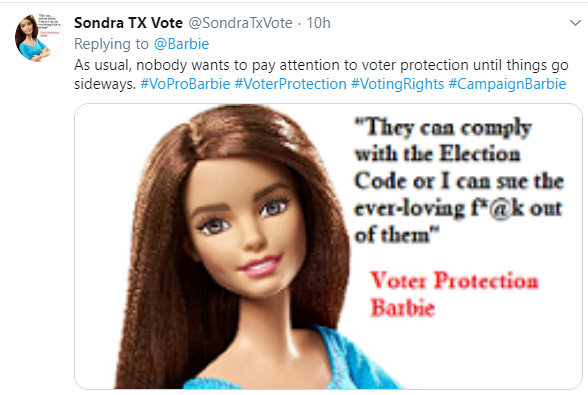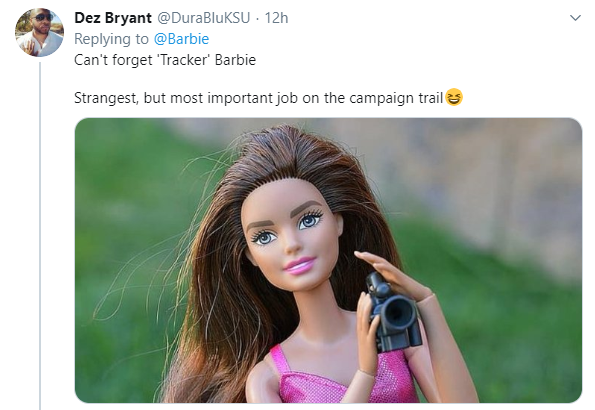 People, mostly women, who actually have worked on campaigns had even more, shall we say realistic, suggestions.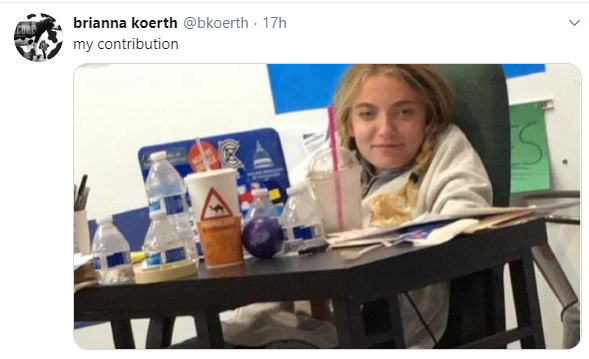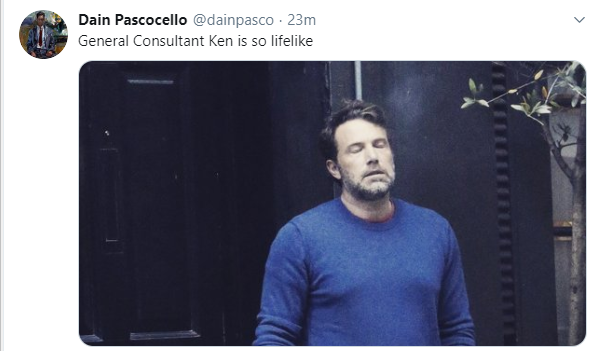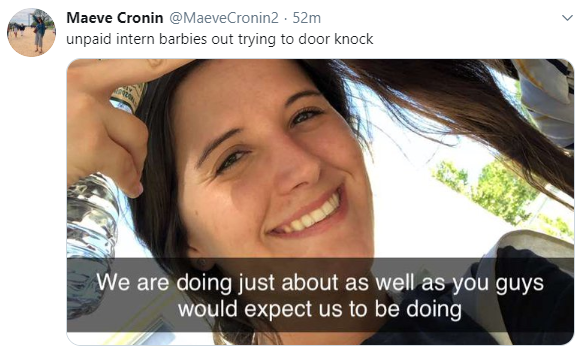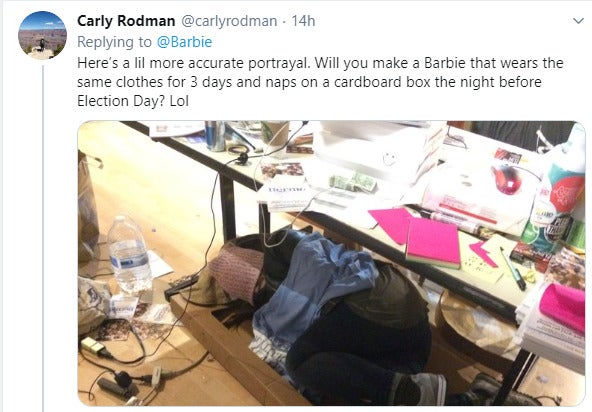 Republicans tried to bring their own jokes to the party, but mostly succeeded in major cringe.
"Someone at Mattel finally got around to watching Season 1 of House of Cards," was one of their better efforts.
"So white barbies getting the Black female Barbie elected? Stop pandering. Truly pathetic," tweeted one.
Fresh off his suspension for sharing coronavirus misinformation, Donald Trump Jr. weighed in, tweeting, "'Voter' Barbie must be a Democrat because she's already wearing an 'I Voted' sticker and yet she's got another ballot in her hand."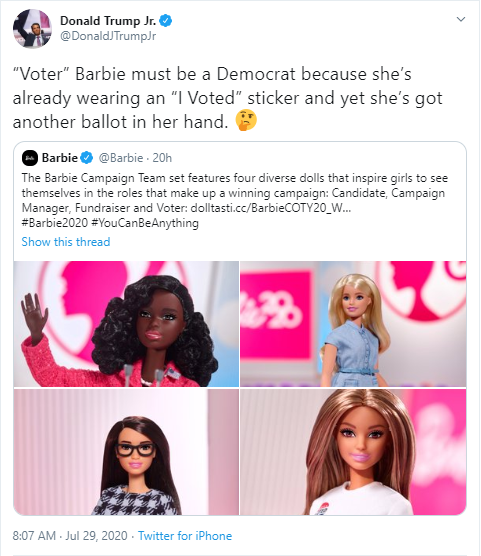 Mattel, the maker of Barbie, said they hope to inspire the next generation of leaders with this line.
At a minimum, they've succeeded in inspiring a whole lot of laughs.
READ MORE: