On Friday, Donald Trump Jr. added to his long list of bad tweets, this time by retweeting an edited video shared by a British white supremacist.
"Hey, @CNN – will you cover this?" reads the Trump Jr. retweet that's shared from PragerU, a right-wing media organization known for its short, opinionated videos from pundits like Candace Owens.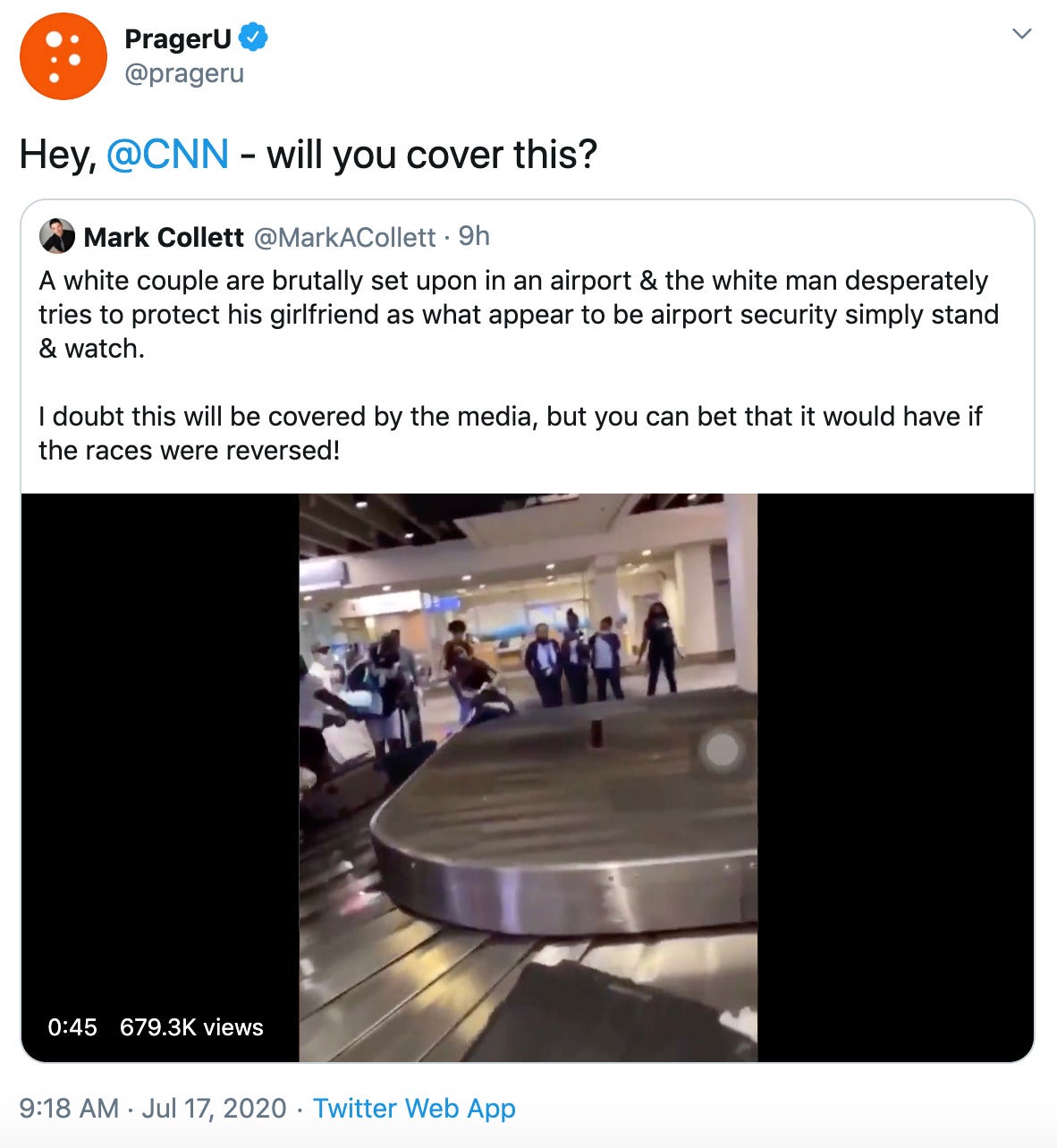 That PragerU tweet had quoted another, this one from Mark Collett, a former chairman of the far-right, fascist British National Party. In case there's any confusion on Collett's views, he was the subject of a documentary titled Young, Nazi and Proud, and the website for his book features praise from former Ku Klux Klan leader David Duke.
Collett's tweet included a video, showing an altercation between a white couple and a group of Black women at an airport luggage carousel.
"A white couple are brutally set upon in an airport & the white man desperately tries to protect his girlfriend as what appear to be airport security simply stand & watch. I doubt this will be covered by the media, but you can bet that it would have if the races were reversed!" Collett captioned it.
Except, as replies to the PragerU retweet quickly noted, the video had been edited to fit Collett's narrative.
"The video is selectively edited btw," BlazeTV host Elijah Schaffer tweeted.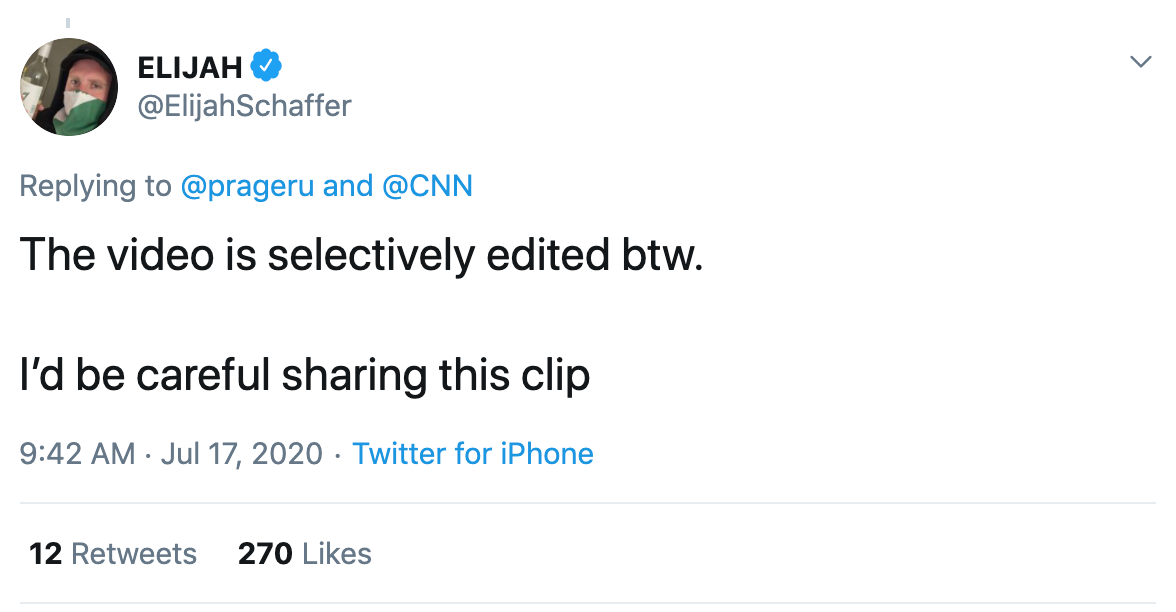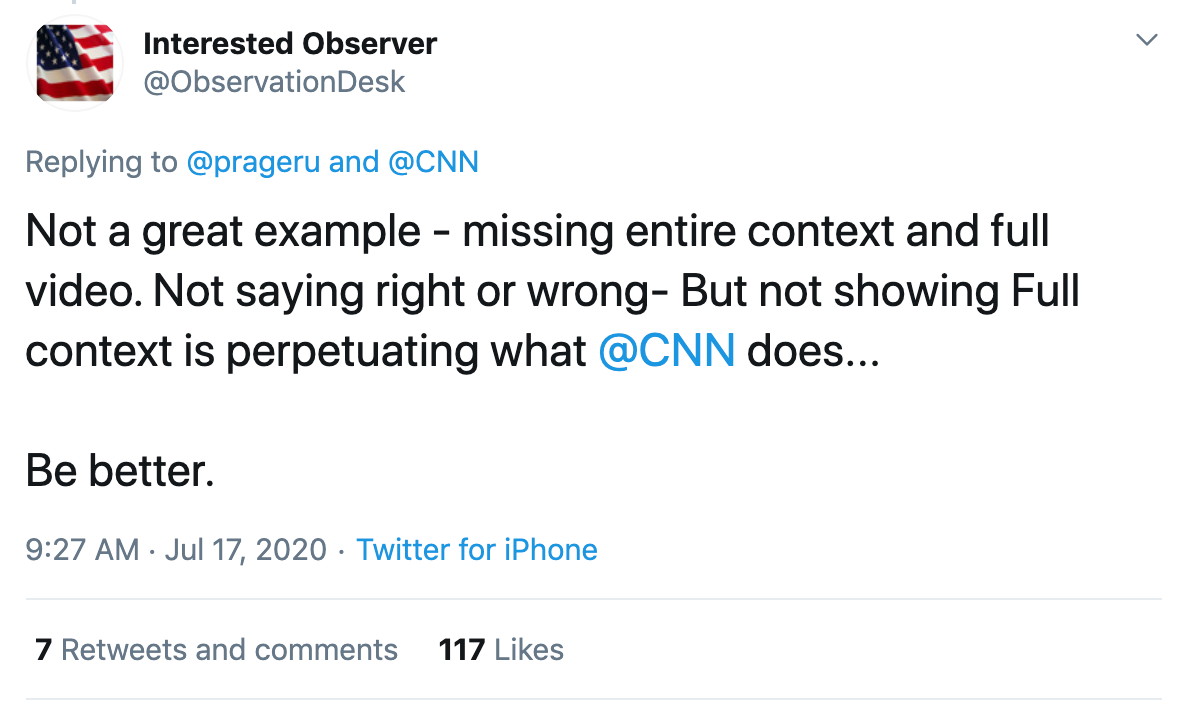 PragerU appears to have since deleted their tweet, meaning Trump Jr.'s retweet has also disappeared. But, of course, there are screenshots.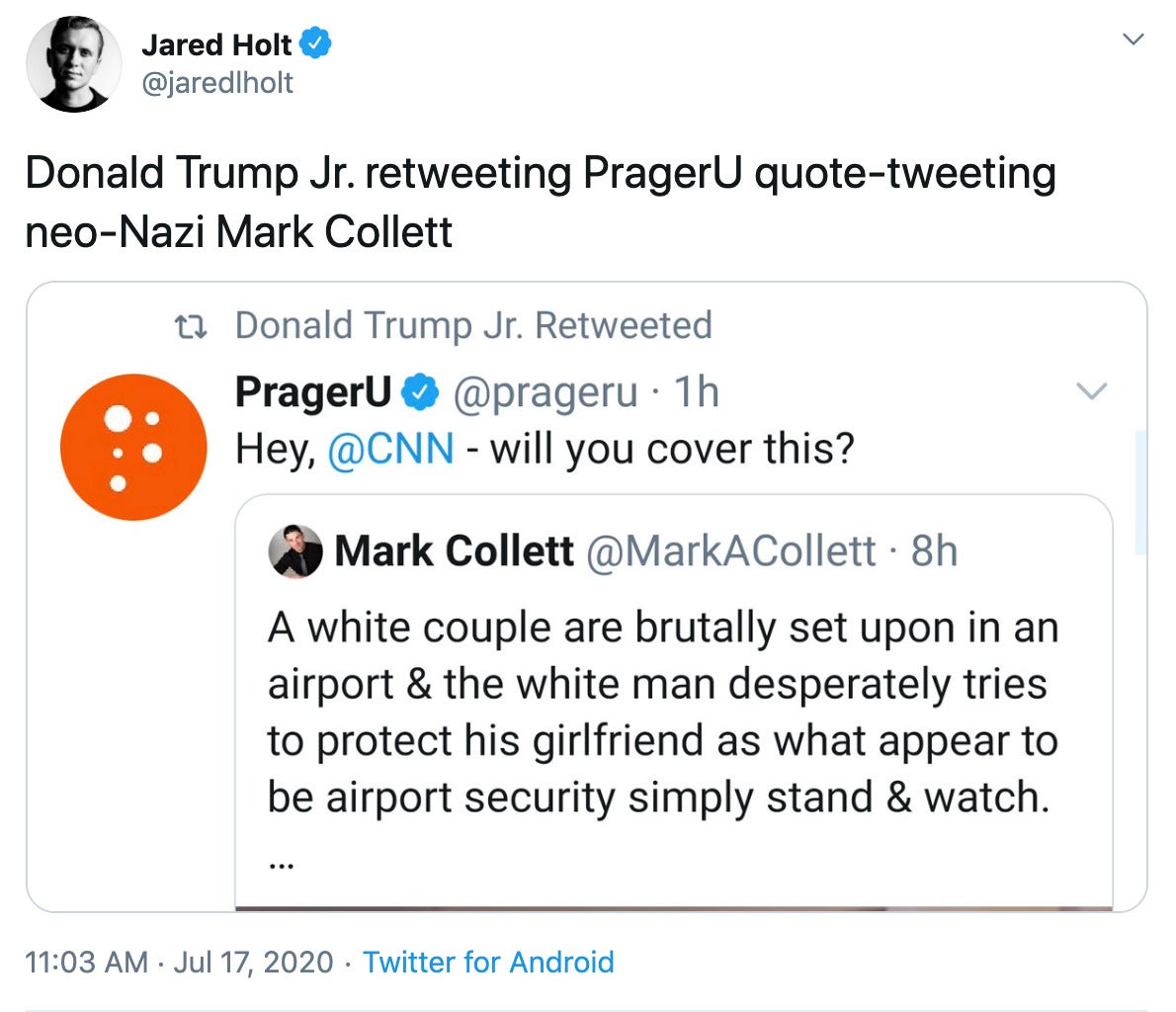 Neither PragerU, Trump Jr., nor Collett have acknowledged the retweeted, quote-tweeted, tweet-deleted saga.
READ MORE: