The small size of AirPods and their wireless nature make them easy to lose or misplace. Being smaller than a mint tin, the AirPods case is just as easy to lose. Are you in need of an AirPod case replacement? If you tend to lose sight of small things, it's incredibly likely.
Not to worry, you have two options:
AirPod case replacement
Buy an AirPod case replacement from Apple for $79
On Apple's website, empty AirPod case replacement units are available for purchase. Apple is now only selling the wireless charging cases, but used replacements of the lightning connector-only variety can be purchased on eBay, Amazon, and other online retailers. This AirPod case replacement option will usually run you anywhere from $40 to $60, a small saving on the $79 price tag.
If you're not interested in dealing with possible compatibility issues, this is your best option.
Buy one from a third-party vendor
If you don't want to shell out nearly $80 for an AirPod case replacement, there are third-party options available. Some of these are entire replacements for the AirPods as well, others are just the cases. Either way, without a method of charging your AirPods, they're essentially useless.
The NeotrixQI AirPod case replacement option comes in both black and white and offers a charging time and battery life similar to the original AirPods case. You can buy it here for $35.99, though as of August 2020, it's out of stock.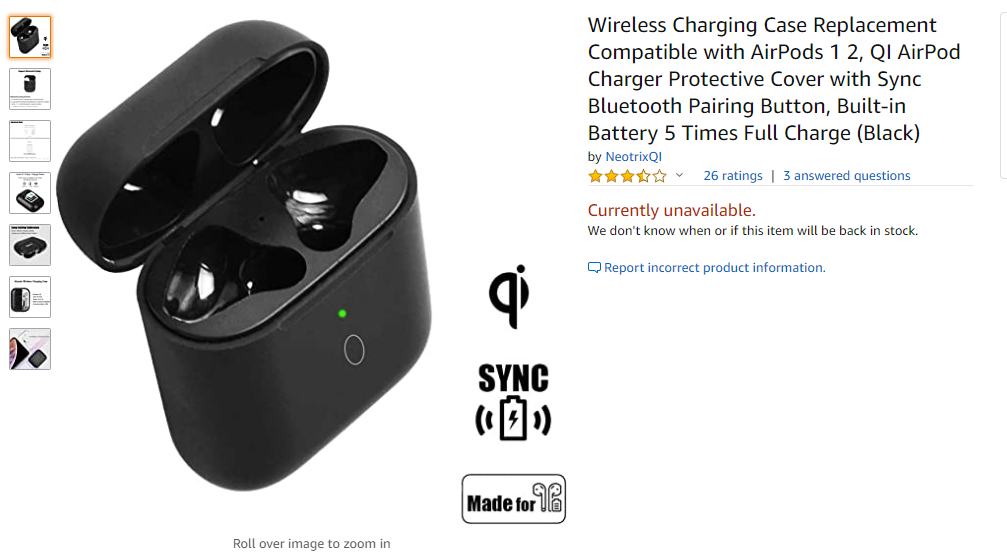 Almost a copy of the original charging case, the SilbyTech charging case fully charges in two hours. The AirPods themselves will fully charge in 20 minutes according to the product page on Amazon, where they retail for $35.99. Again, as of August 2020, these are out of stock…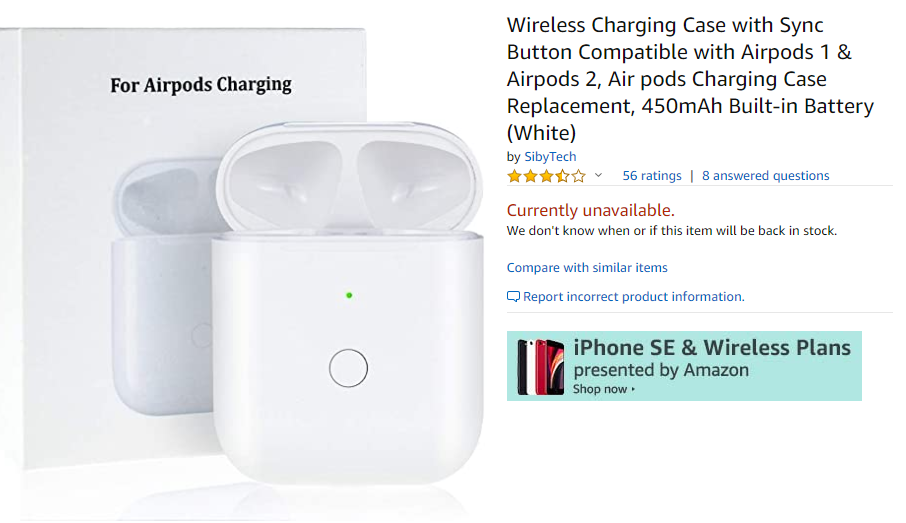 …So your best option is currently: BLANDSTRS' charging case, which is shaped to stand upright, rather than lay flat on a surface. The flat bottom and black charging indicator strip set this case apart from other AirPods imitators. This product is also sold on Amazon for as low as $19.99.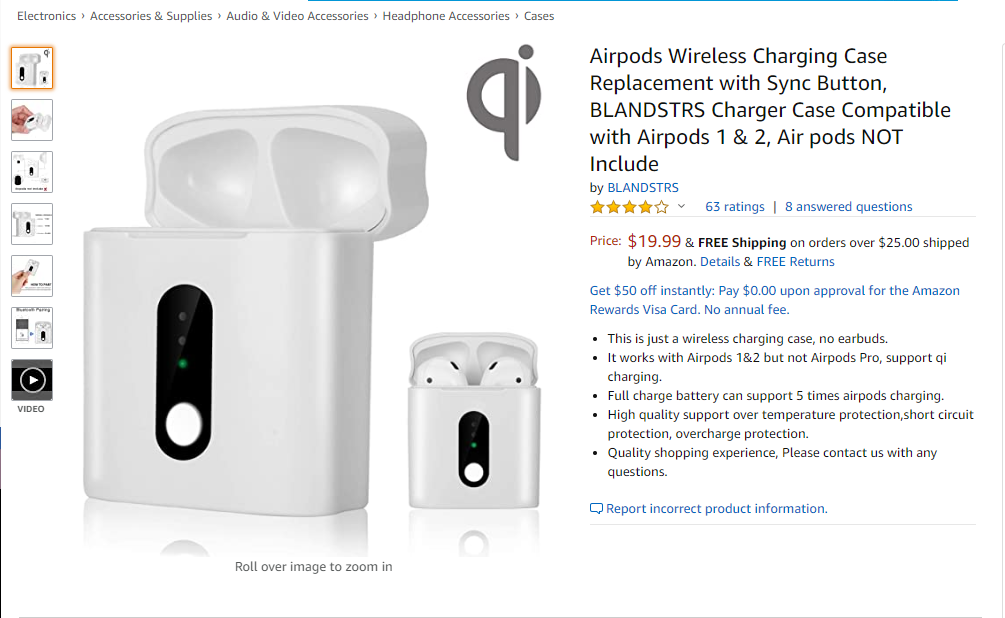 Now that you've got an AirPod case replacement, maybe get yourself a Tile Sticker so you hold on to them for a little longer.
---
Read more of the Daily Dot's tech and politics coverage
The Daily Dot may receive a payment in connection with purchases of products or services featured in this article. Click here to learn more.