The founders of two former email service providers have announced plans this week to launch a new project aimed at protecting online communications from government surveillance. The companies, Lavabit and Silent Circle, both shut down their services in August, citing privacy concerns brought on by the National Security Agency's spy programs.
The companies announced the start of their new project at the Inbox Love conference in Mountain View, Calif. Lavabit's founder, Ladar Levison, was in attendance as a speaker, in the company of lead developers from various tech industry giants, such as Microsoft, Google, and Yahoo. 
Email service providers that sign up to work with Lavabit and Silent Circle's will join what Levison is calling the "Dark Mail Alliance"—dark as in hidden and alliance as in Jedi. Levison explained, "We're taking our inspiration from the Rebel Alliance. … We're fighting to bring privacy back to the Internet."
While the Inbox Love conference was taking place, the public was reeling from news that the NSA compromised the privacy of hundreds of millions of Google and Yahoo's users—revelations detailed in the latest of Edward Snowden's documents, published by the Washington Post. 
These latest documents detail how, from December to early January, the NSA collected over 180 million records from data centers around the world, including not just metadata, but content, such as text and video. At least some of the data belonged to American citizens, which would contradict previous statements made by the Director of National Intelligence last June.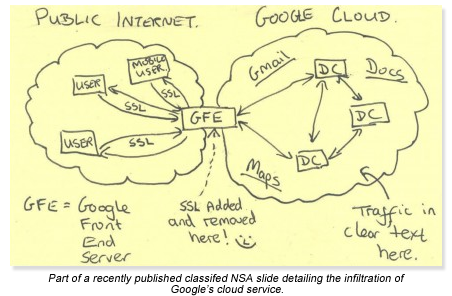 Levison alluded to the latest NSA scandal during his speech at Inbox Love, while characterizing recent security protocols adopted by the world's largest email providers as futile. "Google and others have tried to make email more secure with two-factor authentication," he said, "but that doesn't solve that fact that the email sits 'in the clear' on a server or in the cloud somewhere." 
"Lavabit and Silent Circle think email should be unreadable—decodable only by the sender and the recipient. While it's possible to set up encryption on your own, it's a laborious process," Levison said, "the Dark Mail Alliance hopes to streamline it."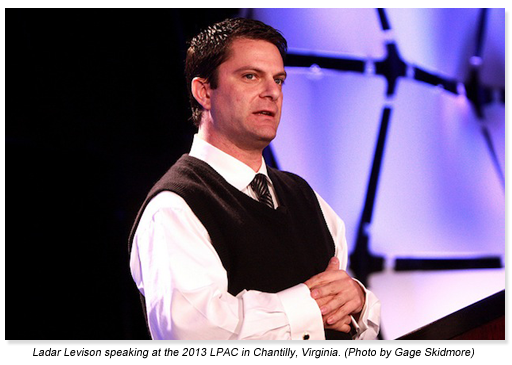 In August, Levison was approached by federal agents who sought information about the NSA whistleblower Edward Snowden—the indictment, procured through a Virginia court, was sealed and Snowden wasn't publicly named. The effect of that investigation was that Levison could no longer genuinely claim the service he was providing to users would protect their privacy. 
According to Levison, he didn't consider himself to be a political activist at the time, despite the nature of his email service. That changed after he was targeted with subpoenas by federal authorities who considered him an obstruction to their investigation. 
The Lavabit website now displays only an open letter from Levison which states that after ten years he's been forced to shut down his company.
A eerie portion of the letter reads, "I wish that I could legally share with you the events that led to my decision. I cannot. I feel you deserve to know what's going on—the first amendment is supposed to guarantee me the freedom to speak out in situations like this. Unfortunately, Congress has passed laws that say otherwise."
Unlike Lavabit, Silent Circle was not subpoenaed by the U.S. government for access to their servers, but closed down their service, nevertheless. In blog post the company told their customers, "Today, another secure email provider, Lavabit, shut down their system lest they 'be complicit in crimes against the American people.' We see the writing the wall, and we have decided that it is best for us to shut down Silent Mail now."
In order for Lavabit and Silent Circle's newest endeavor to function on a broad scale, larger email service providers, such as Google and Yahoo, would need to get on board with the technology. This problematic for the Dark Mail Alliance because many of these providers generate enormous profits by mining and selling information about their users. 
H/T Forbes | Illustration by Dell Cameron