You can print, copy, remix, or even sell derivative art based on Chantal Paré's stained glass works. But if you respect her livelihood as an artist, she said, you won't repin her images on Pinterest.
"I don't want another webmaster to take my material and make a living off the material I'm making a living off of," Paré told the Daily Dot. "That's what Pinterest is doing."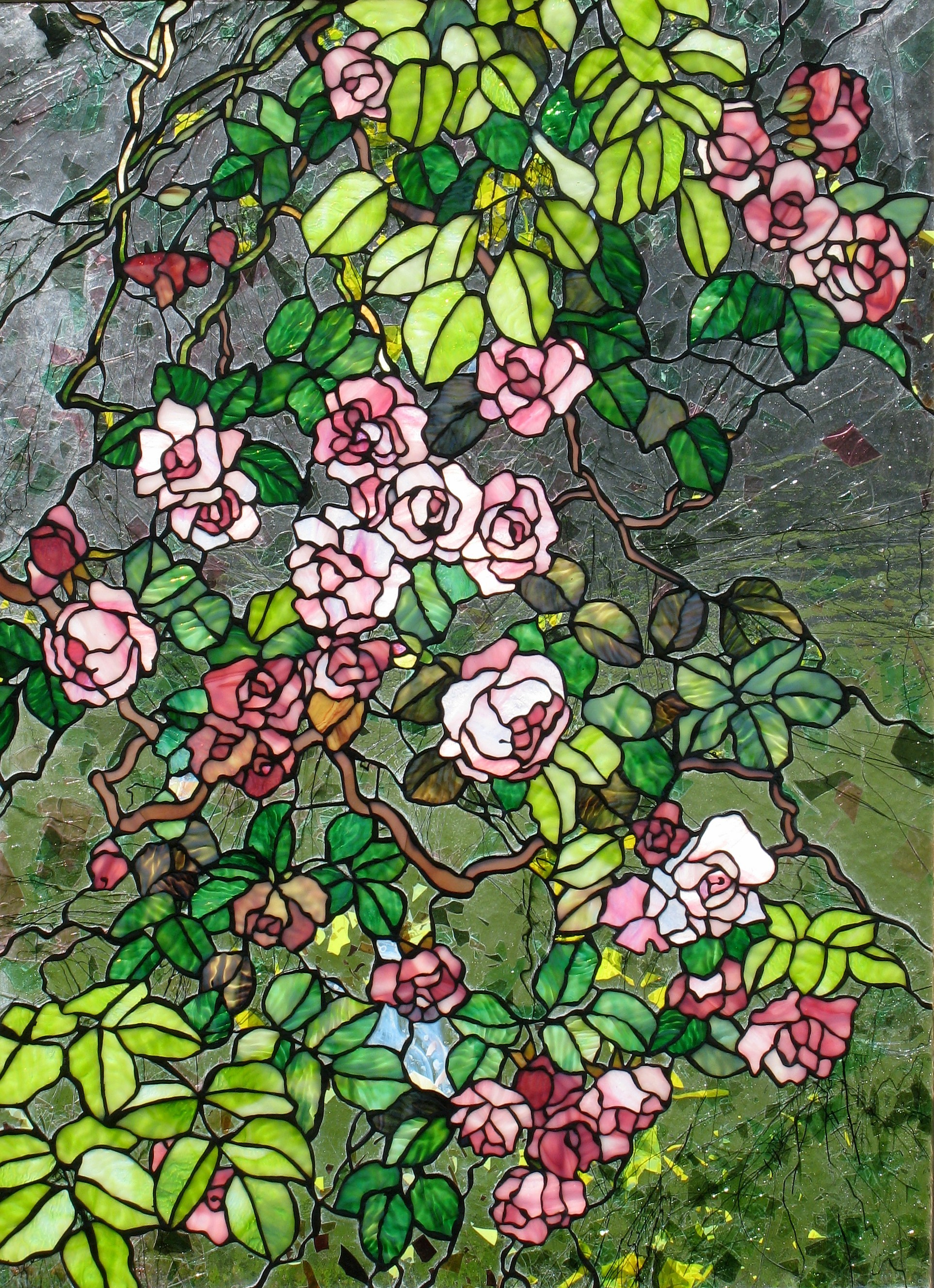 Paré's intricate, stained glass designs, which feature flora and fauna lovingly crafted in brilliant colors, are certainly the type of inspiration pinners and DIY fans adore. The 47-year-old Quebec artist runs 42 websites, most prominently Free Stained Glass Patterns, where she provides high-quality versions of her glass art for visitors to view and download.
She's been able to offer these photos up for free because her business model is based on traffic, not sales. Her traffic, however, has taken a significant hit since Pinterest launched, so much so that she may have to start charging her audience to download her images.
"I cannot directly attribute it to Pinterest, but my traffic has dropped 7 to 8 percent," Paré claimed.
"One reason might be that I have the same audience as Pinterest—women, DIY fans, decorators. People who used to get inspiration on my site are now spending more time on Pinterest."
More importantly, her potential audience never has to leave Pinterest to see her work.
"When I heard about Pinterest six months ago, I found a few of my designs," she said. "I said, 'Ah, I don't mind a couple of photos,' and let it slide. But after Pinterest increased in popularity, and I looked more recently, the entire contents of my site were posted there three times altogether! It had reached a scale of ridiculousness I'd never seen before."
As a visual artist who puts her work online, Paré knows it can be stolen and repurposed at any time. But she has never had a problem taking down copycat sites or pirates, using Google image searches for "stained glass patterns" and serving the offenders with Digital Millennium Copyright Act (DMCA) takedown notices. The same has not hold true for Pinterest.
Paré spent hours tagging "at least 4,000 to 5,000" instances of infringement she's found on Pinterest. (As fellow infringed creator Michelle DiFilippo-Espinoza discovered, infringed pins must be linked to Pinterest one at a time on its Copyright Complaint Form.)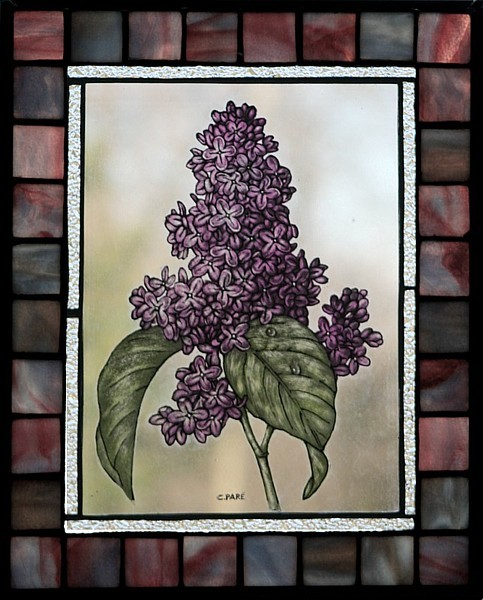 After raising the issue via email, Pinterest instructed Paré to use the "no-pin" code to disable pins from her site, which she claimed was not a reasonable option for her, given that she operates more than 5,000 pages. Eventually, Pinterest undertook the unusual step of blocking all pinning from her website from its end.
While Paré's relieved to not have to spend hours each day reporting infringing pins, she's still weighing legal action. Pinterest has long been a target for copyright concerns ever since users realized the site's original terms forbade them from pinning images they did not personally own. But after the site updated its terms in March, most pinners dropped the subject.
"I can't talk about legal action too much, but one thing is certain: Pinterest and pinners should not become too, shall we say, complacent. Just because no pinner has been sued yet does not mean no pinner will ever get sued."
Paré chronicles her plight at Creators Against Pinterest, a blog she updates daily. With her personal journal, she hopes to educate other artists about the perils of Pinterest.
"Even though they blocked my domain, [Pinterest has] quite unfortunately opened some floodgates that cannot be ever closed," she said. "For the past 10 years I have been posting free material, but I can't do that anymore if there are going to be websites like Pinterest that are going to reproduce my images in all kinds of different places on a large scale."
"I resent Pinterest because it's forcing me to compete with my own material," she added, "and forcing me to go against my own audience."  
Photos via Chantal Paré/stainedglasspatterns.com