For the second time in the past two weeks, someone purchased a high-end luxury car using Bitcoin. This time, the buyer happened to be a 4chan user.
The 2014 Lamborghini Gallardo was purchased sight unseen from a dealership in Newport Beach, Calif., Tuesday.
The buyer, from 4chan's technology board /g/, spent 216.8433 bitcoins—or $209,995—on the yellow supercar.
This information was found on three official documents from Lamborghini Newport Beach which were leaked online.The only person to have access to these documents are the buyer and the dealership, marketing director Cedric Davy told me this afternoon. And the dealership wasn't the one to leak them, he added. (Click to enlarge.)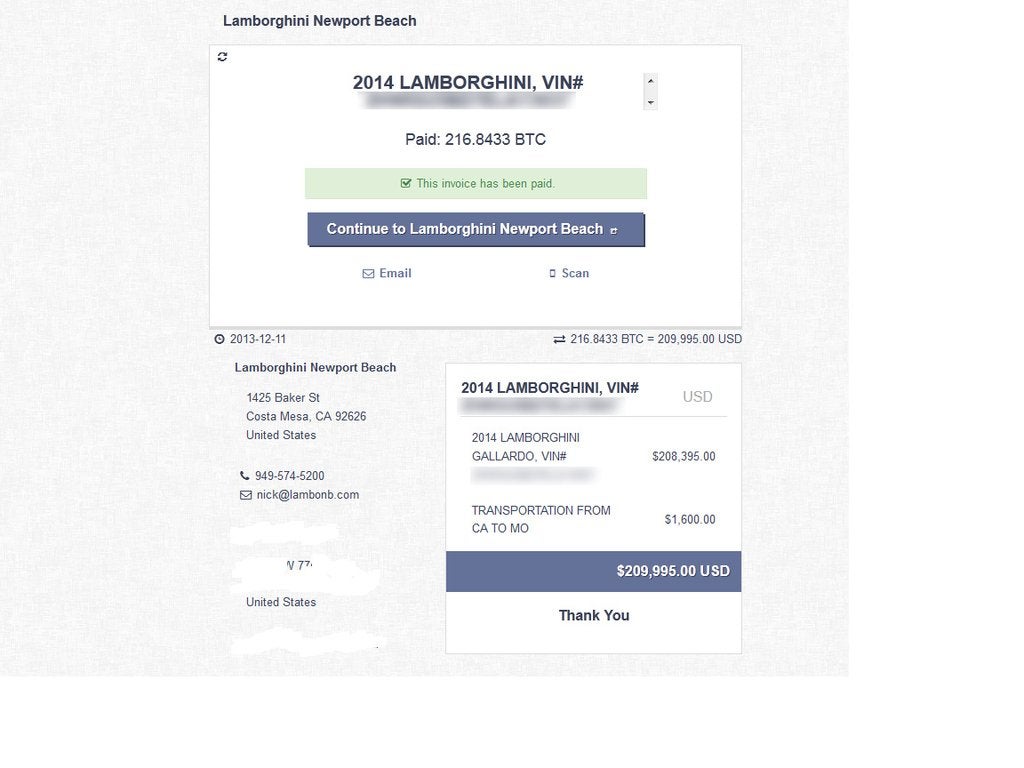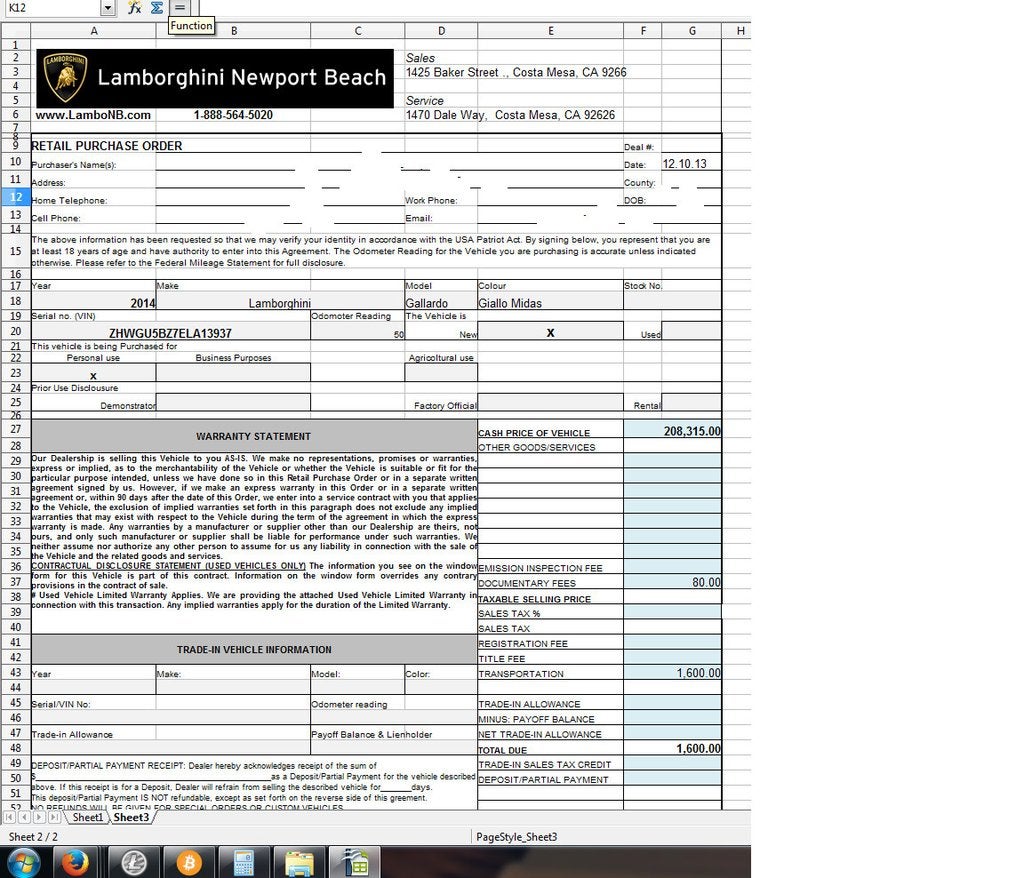 "It was a little surprising to us," Davy, 33, said. "It's interesting thing because after the first transaction, it's something for us that went viral in a way we weren't even considering. We got a lot of phone calls from people with interest in buying with Bitcoin."
At the bottom of the third image there is 64 character long transaction number, e71a70ea0bdf3b510ec0a50d3119b6f36577af0390ee0b916f92a46c114db135. This number matches perfectly with what was posted on 4chan's auto board /o/ Tuesday by the alleged buyer.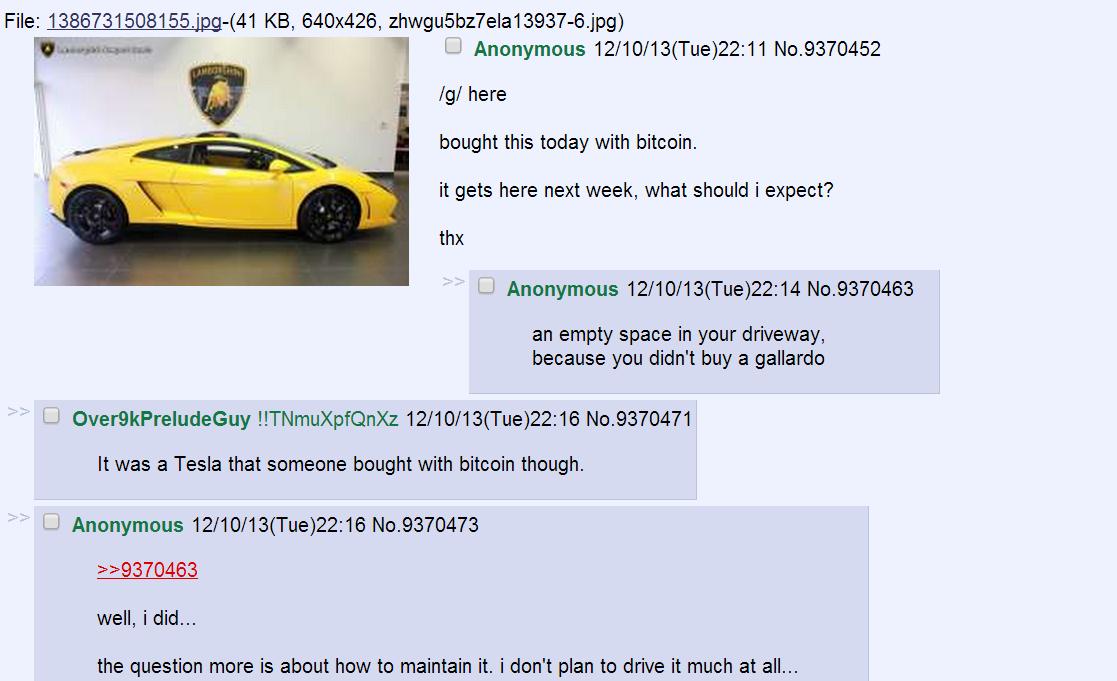 While the bill of sale is official, Davy added that the transaction will not be completed for about 72 hours. This is the time it takes for Bitpay, a third-party Bitcoin payment service, to verify the Bitcoins. Only after that happens will the identity of the buyer be revealed to Lamborghini Newport Beach.
Lamborghini Newport Beach made international news last week when it became one of the first luxury car dealers to accept Bitcoin as payment. The first car they sold to a a buyer waving a digital wallet was the Tesla Model S for 91.4 Bitcoins.
Since that purchase, and the subsequent press, the dealership has received about 20 serious calls about people interested in purchasing cars with Bitcoins
On a typical month, the dealership sells five new cars and about 15 used.
Considering Bitcoins meteoric rise in popularity, that will likely change.
"The first one was a surprise but now we're a little bit more prepared," Davy said.
Photo via Pilise Gábor/Wikimedia Commons