Watching 4K content doesn't require an expensive TV service or premium Netflix membership. In fact, the largest collection of 4K content online right now is streaming for free on YouTube. From playthroughs of video games to movie rentals to a host of original content, YouTube is where 4K thrives online.
If you're looking for 4K content on YouTube, the easiest way to explore is to search for whatever you're looking for with "4K" added to the end of your query. However, most of us don't want to explore—we want to start watching now. Accordingly, we've gathered together the finest 4K channels on YouTube to give you a headstart to ultra HD streaming.
Here are the best 4K channels on YouTube right now.
YouTube 4K: The best channels for full 4K videos
Slow motion is one of the best showcases of 4K picture quality that exists, which makes The Slow Mo Guys a priceless resource. This science and technology show uses educational humor to give a closer look at how things work. Filming fireworks, sprinklers, exploding water balloons, and more at 100,000 frames per second, The Slow Mo Guys make laugh-filled psychedelic art.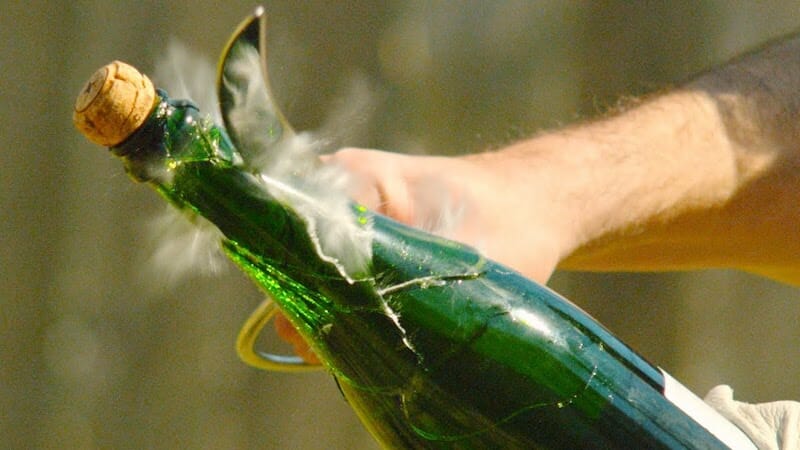 Curious about just how much impact HDR can make to your 4K pictures? The HDR Channel is dedicated to gorgeous high dynamic range-optimized content, featuring music videos, visual sound experiments, and beautiful visual art. If you've just gotten a 4K TV and you want to show off the depth of color and clarity it brings, The HDR Channel is a perfect testing ground.
YouTube is a wonderland for food nerds, and no one smashes pop culture and culinary culture together like Binging with Babish. Starting as a cooking show that recreated famous dishes from movies and TV series, Binging with Babish has become an all-encompassing cooking brand. From basic cooking tutorials to his pop culture creations to live streams, Babish is a one-stop shop for cooking fans. Even better, he's been shooting in 4K since day one, ensuring you never miss a detail of each step in the cooking process.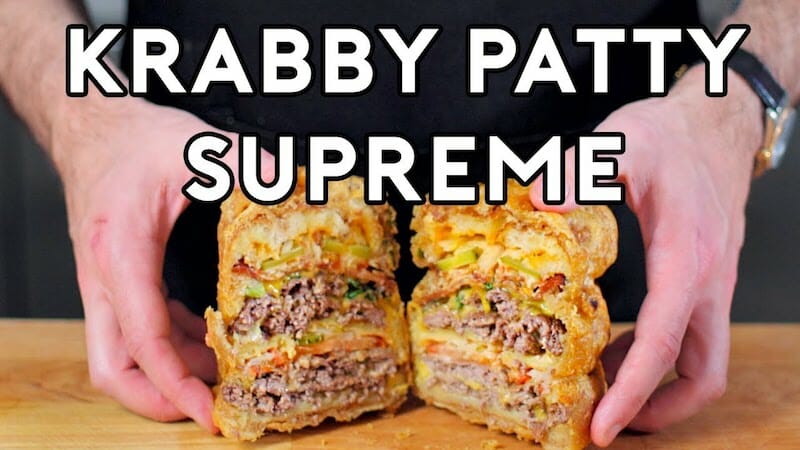 If you've ever lost an afternoon watching funny sports videos on YouTube, there's a good chance you've seen Dude Perfect before. This family-friendly sports collective earned millions of followers with its over-the-top, meticulously planned sports clips. From trick shots to running gauntlets, Dude Perfect offers a super sill yet constantly engaging source of entertainment. 4K just makes it easier to catch every detail of their ridiculous tricks.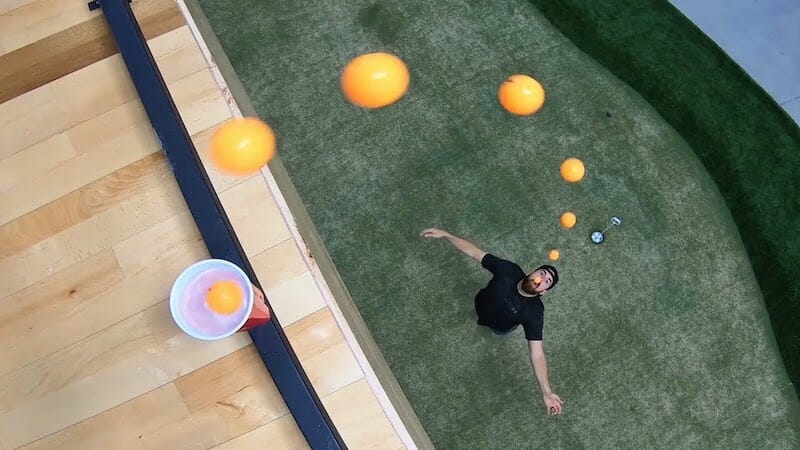 Composer John Bosell has earned over 100 million views on YouTube with his stunning short films. Part music feature, part documentary, part art project, his Melodysheep page is a 4K bedtime necessity for insomniacs. Melt away the stresses of the day with a timelapse of the galaxy or his sound collage drawn from sounds recorded by the Mars rover. Always cutting edge and artistically crafted, Melodysheep is comfort food for stressed minds and science fans alike.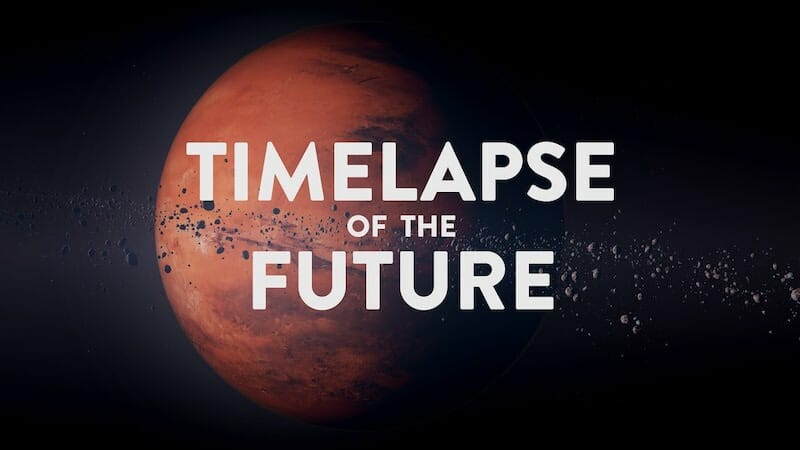 READ MORE:
Some cooking channels focus on making food, but Mike Chen's Strictly Dumping is all about eating it. Chen is a world traveler, spending months out of every year visiting new places around the globe. Each of his trips is documented in this thoughtful and adventurous culinary journey. By keeping things all-ages, Chen's channel is the perfect gateway to introducing picky eaters to new food traditions, no matter how old they are.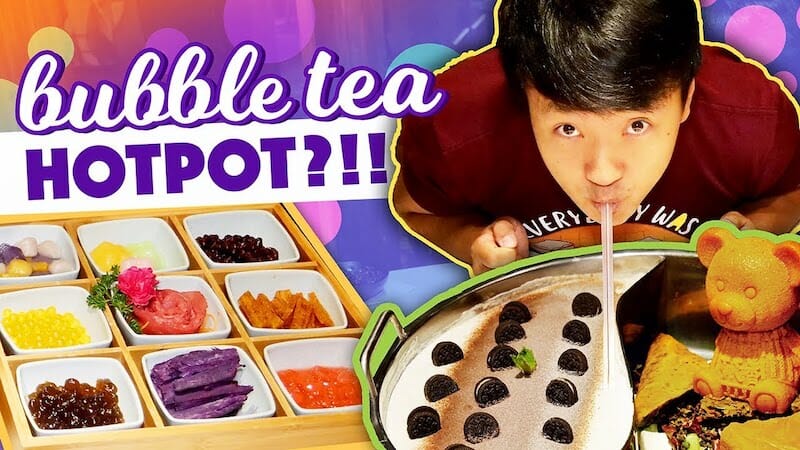 When you see Vat19's description as a channel for "unique gifts and unusual gift ideas," it's easy to think we're only recommending it because we've been paid off. We haven't, Vat19 is simply far more than a "gift guide." Run almost like an alt-comedy site, the well-meaning goofballs of Vat19 test out ideas like "what would it be like to take a bath in a tub full of see-through putty." The internet is already trying to sell you things. We wouldn't mind if those sales pitches had half the creativity and heart of Vat19.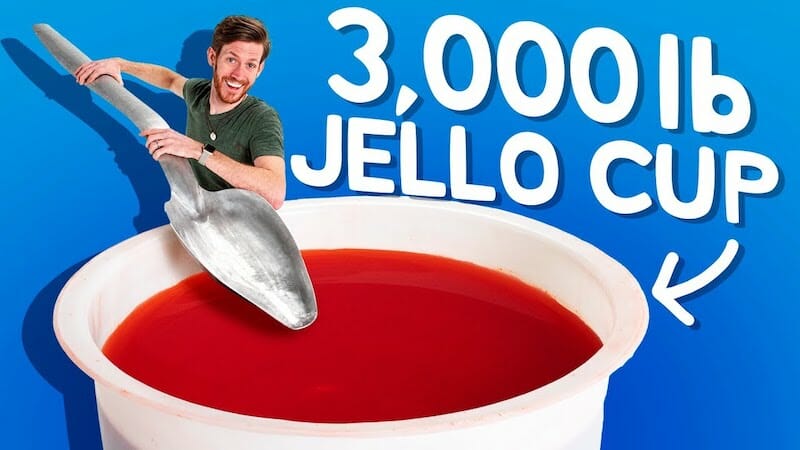 4K YouTube is a treasure trove of long-form nature videos, with the 4K Relaxation Channel serving as one of its finest examples. Each video on the channel ranges from three minutes to three hours, compiled from stunning real-life nature footage. Mixing handheld and drone video, the 4K Relaxation Channel lets you kick with nature as an escape from daily stress.
If 4K Relaxation Channel is meant to soothe you, 4K Eye provides a slightly more adventurous sample of mother nature. Focusing more on wildlife than fields and streams, 4K Eye will wow you with colorful birds, wild cats, and water dwellers. Thanks to the power of 4K picture, you'll see lions, wild horses, and parrots in a brand new light.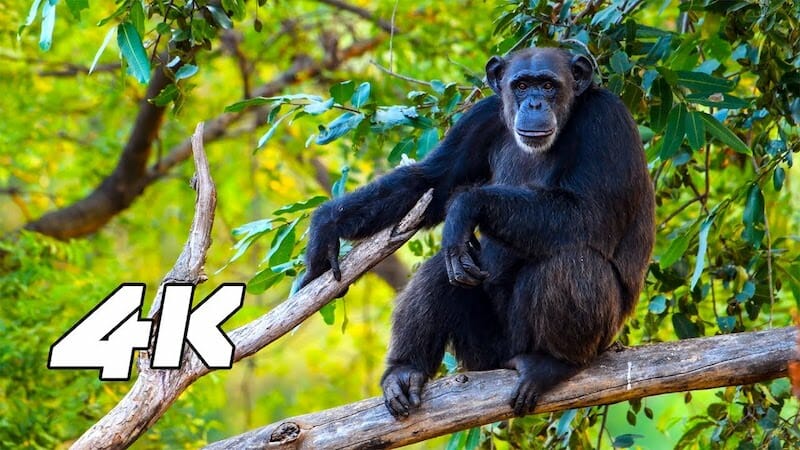 Some food YouTubers use the medium to showcase the world, but First We Feast uses food to show us who people are. Its infamous Hot Ones show tasks celebrities with getting through an interview while eating an array of increasingly spicy wings. But the channel does more, teaching about regional American food traditions and gluttonous culinary treats alike. It may not be educational, but it's incredibly entertaining and beautifully filmed.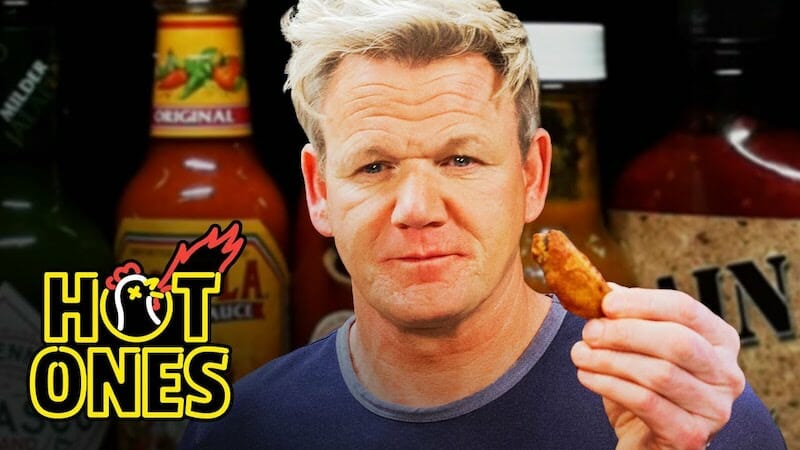 READ MORE:
4K doesn't have to just be eye candy—you can learn from it too. Steve Mould runs one of the webs finest educational science channels, crafting stunning shorts that answer important questions. See how viruses build themselves or the physics behind why hitting crystals can make electricity in a clear, easy-to-understand format. Even after you're out of school, the quest for education never ends. Now it's also entertaining.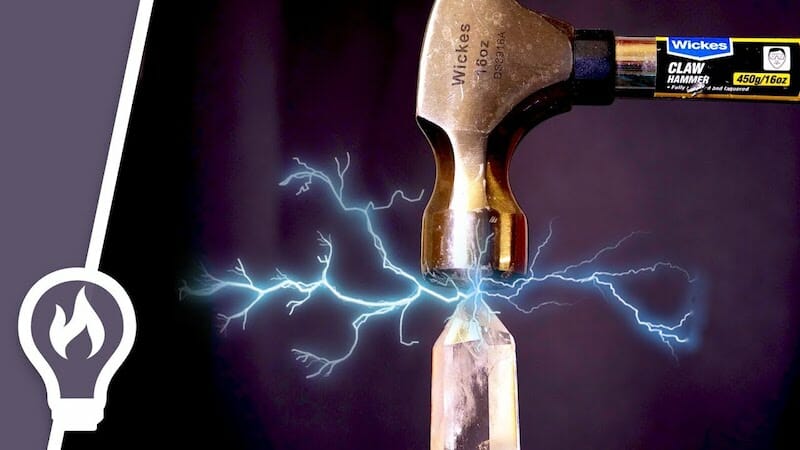 Here's another channel that uses food as a launching point for world exploration. Mark Wiens lives in Thailand with his wife and has built his channel around discovering food from all over the globe. Using Thailand as a home base, Wiens explores themed elements of different food traditions. Want to know about the dangerous foods from a culture? Eclectic street food cooking methods? Maybe the oyster shuckers of Rio? With new content posted twice a week, Mark Wiens is a steady source of food knowledge.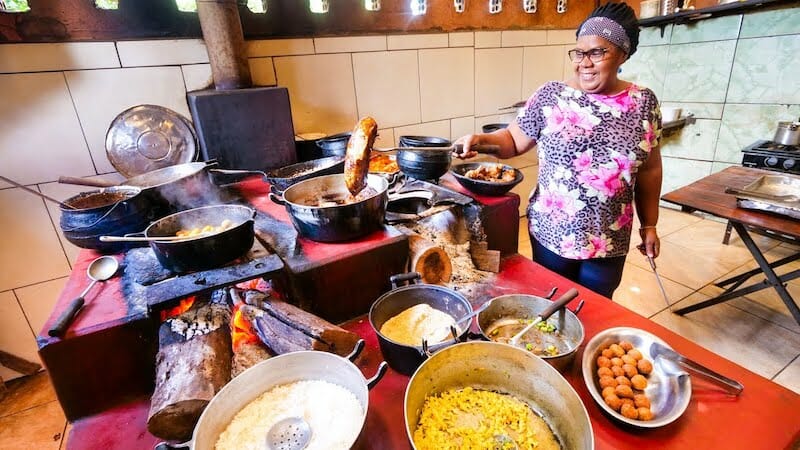 Nothing in the world is like riding a roller coaster, but unless you have deep pockets, most of the best coasters are out of reach—unless you know about CoasterForce. These rollercoaster fiends travel the world recording front-row experiences through the twists and turns of today's best coasters in glorious 4K. You really get the incredible sense of speed of each ride, along with a clear view of each dipping peak and valley. Strap in and enjoy.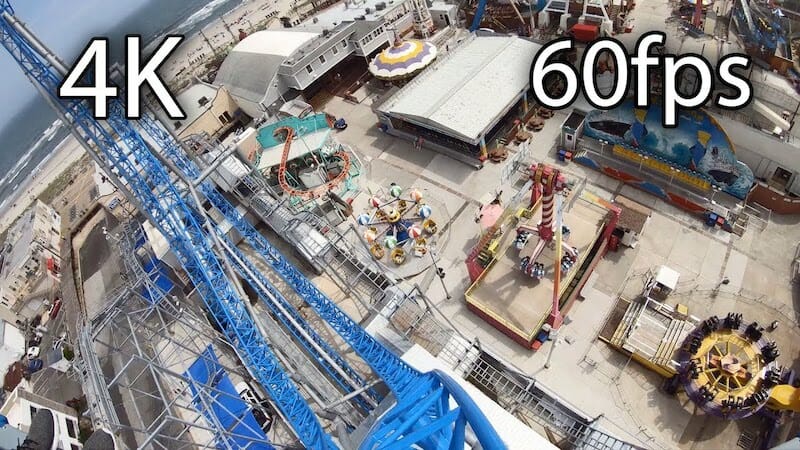 Fitdance won't get you ready for the club, but users looking for a blend of exercise and uplifting energy should sign up immediately. Using catchy pop music and easy-to-learn moves, Fitdance is a simple cardio dance program that asks nothing but your best effort. As an English speaker, I still had no problem keeping up with each routine. The ultra HD picture makes it easy to see what moves you're learning, creating a fun and fit time.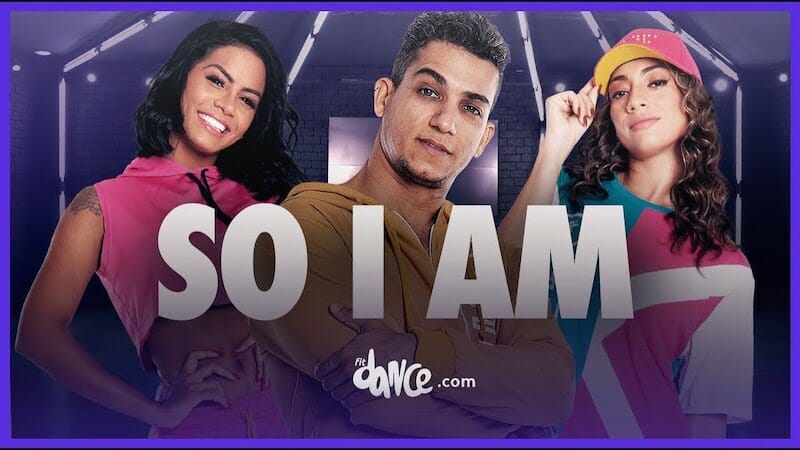 Nothing gets you ready for the modern cinema experience like a movie trailer, and YouTube is packed with 4K trailers. You just need a steady source. While Furious Trailers also features standard HD trailers, it's one of the most consistent outlets for true 4K trailers online. If you want to see what the latest Fast and Furious movie will look like at the multiplex from the comfort of your home, Furious Trailer should be your first stop.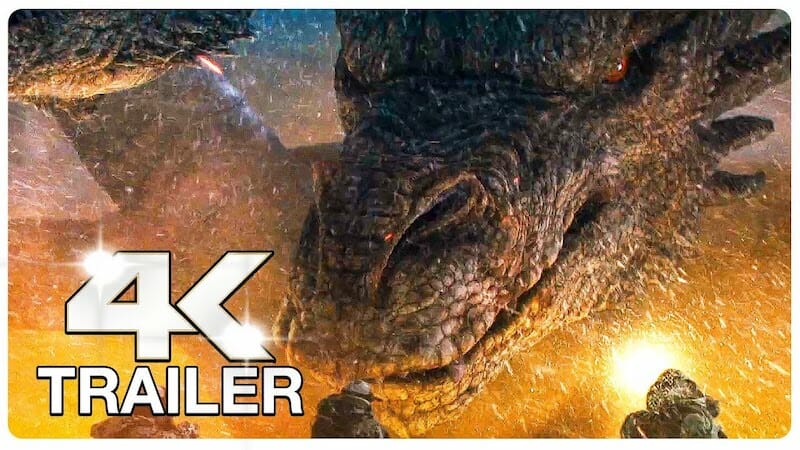 Still not sure what to watch or what service to choose? Here are the 60 best movies on Amazon Prime, 35 best movies on HBO, 50 best movies on Hulu, 105 best movies on Netflix, 15 best movies on Showtime, 25 best movies on Starz, and 45 free movies on YouTube.