In December 2017, a Twitter account appeared with one goal in mind: Get Weezer to cover "Africa" by Toto. These kinds of accounts pop up all the time, devoted to a cause or niche fandom or joke, and "Africa" was already a meme of sorts. People jumped on the cause, both in earnest and to keep this impossible collision going.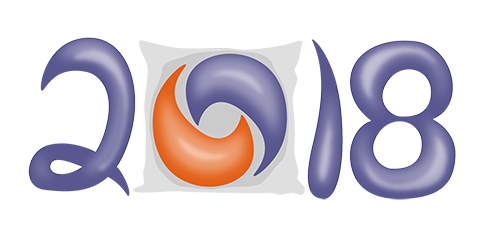 In May, Weezer covered "Africa," and it sounded pretty much like Toto's version. It started being played on the radio. In July, Toto covered Weezer's "Hash Pipe." In August, Weezer singer Rivers Cuomo tweeted, "When is Toto gonna make a cover of Africa by Weezer," proving the joke is now an ouroboros.
The cover was one of the year's Billboard hits. The Twitter account was allegedly run by a 15-year-old Ohioan named Mary Klym, who got into Weezer when she started teaching herself guitar. She told Cleveland magazine in July: "It definitely shows fans can have a big impact."
https://twitter.com/RiversCuomo/status/1035563887960236033
The 2018 Weezeraissance reached its peak on Saturday Night Live last weekend, in a sketch in which Leslie Jones and host Matt Damon argue the merits of different Weezer eras, band members, and albums at Christmas dinner. Cuomo told Rolling Stone he hadn't actually seen the sketch but remarked: "I still can't believe it. It can't be that big of an audience that would appreciate such a specific little niche as the Weezer fandom."
The Weezer fandom is a complex one. There are other bands that ignite "the early stuff was better" arguments, and Weezer divided fans with its first two albums—1994's Weezer, aka Blue Album, and 1996's Pinkerton—versus its aughts output. When "Beverly Hills" came out in 2005, many early fans had already peaced-out. But Weezer survived the generational reset.
The Majority of the Weezer Fandom in a Nutshell from weezer
Writing about Weezer for AV Club in 2014, Erik Adams floated one theory: "No matter what Weezer fans think of the band's roller-coaster discography, fans will vehemently defend the Weezer album that came out during their junior year of high school."
"I think that's pretty spot on," says Justin Hoenke, a longtime Weezer fan and librarian from Pennsylvania. He became a fan in 1994 and will defend Pinkerton, but says the deeper fandom could be divided into three or four "chunks" of albums they defend. The Allthingsweezer forum, which popped up around the release of 2008's Red Album, is one fan hub, though Hoenke doesn't spend that much time there anymore, citing a more "toxic" atmosphere. 
Like a lot of Weezer fans, Hoenke is a little disillusioned with the band's recent output and isn't really anticipating next year's The Black Album. And yes, the SNL sketch spoke to him: "The conversation Leslie Jones had with Matt Damon, I feel like I have that conversation in my head a lot. …I'd say I'm more of a Leslie Jones kind of Weezer fan, but at the same time Matt Damon says, 'Weezer didn't start until Scott Shriner got in the band,' and I'm like, you know what, that's actually kind of true."
SNL writer and Weezer obsessive Eli Coyote Mandel, who co-wrote the sketch, told Vulture about its origin and provided his own opinion on the fandom: "As an American, I think it's my right to believe two contradictory opinions. I truly believe that Weezer died in 1998, and also that it didn't really get going until about 2004." While the sketch wasn't great on a comedic level (save for Leslie Jones), it obviously resonated. An SNL sketch about Weezer in 2018—one that went viral, no less—wasn't something a lot of us saw coming, but maybe we weren't paying attention.
Pitbull has done a cover of "Africa" for the Aquaman soundtrack, and maybe Weezer is to blame, but also Toto. Now that the sketch's co-writer Steven Castillo has suggested that Weezer cover "Wild Wild West" next, the collision might just keep going. 
READ MORE: