Since the moment he nabbed a silver medal at the 2016 Olympics, Shakur Stevenson has been groomed for this moment. As an amateur, he was signed by Top Rank, one of the most powerful promotional companies in boxing, and his pro debut was featured on pay-per-view. On Saturday, in a fight that can be live streamed on ESPN+, Stevenson will try to make his destiny come true as he fights for a 126-pound featherweight world title vs. Joet Gonzalez.
Like Stevenson, Gonzalez is undefeated. Unlike Stevenson, not many people know Gonzalez's name. That will change after Saturday, according to Gonzalez's promoter.
"Joet Gonzalez is one of the most talented and toughest fighters to come out of Southern California in recent years," Oscar De La Hoya, CEO of Golden Boy Promotions, said in a recent press release. "When we first signed him, he was an undefeated prospect who showed lots of promise, especially because of his amateur background. During the past years, he has become the best featherweight contender in the world, and I'm proud to continue promoting him as enters the next level of his career. Joet Gonzalez will become champion on Oct. 26, and I'm confident he will conquer the division."
Stevenson will probably have something to say about that.
Here's everything you need to know to watch Stevenson vs. Gonzalez.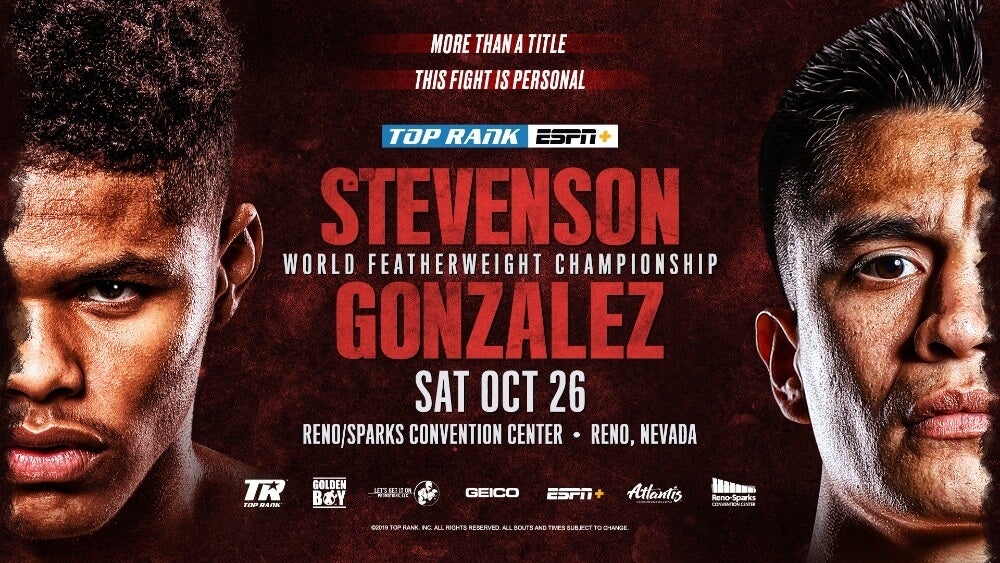 Shakur Stevenson vs. Joet Gonzalez
When: Saturday, Oct. 26 at 10pm ET
Where: Reno/Sparks Convention Center in Reno, Nevada
Streaming: ESPN+
Stevenson vs. Gonzalez live stream: Watch Top Rank Boxing on ESPN+
Since it was introduced in April 2018, ESPN+ has been a tremendous boon for boxing fans. Thanks to its partnership with the Top Rank promotional company, ESPN has had the chance to use both the broadcast network and the paywall on the app to showcase its top fighters and prospects. Terence Crawford has fought on ESPN+. So has Tyson Fury and Sergey Kovalev. Michael Conlan and Stevenson, two of the best undefeated prospects in the game, also have been broadcast on both platforms. Now, it's Stevenson's turn again.
It's the cheapest way to stream boxing on a monthly or annual basis. ESPN+ used to give a free seven-day trial, but that's gone away for now. Either way, subscribers can pay $4.99 per month or $49.99 for the entire year. Plus, you're allowed to cancel at any time.
There's plenty more to enjoy about ESPN+ other than just boxing. ESPN+ is basically an extension of the main ESPN app, and aside from boxing, it shows other original programming and a variety of live sports that you might not see on ESPN broadcasts. The ESPN+ exclusive content is designated by the "E+" logo in the corner of the preview tile. For example, you can watch all the UFC PPVs there, and you'll get 20 exclusive UFC Fight Night events per year along with plenty of NHL games, MLB contests, wall-to-wall soccer, and a ton of college sports. You'll also be able to watch the entire 30 for 30 catalog on demand.
The ESPN+ app is available on Amazon Fire Stick and Fire TV, Google Chromecast, PlayStation 4, Xbox One, Roku, Apple TV, Android TV, and iOS and Android devices.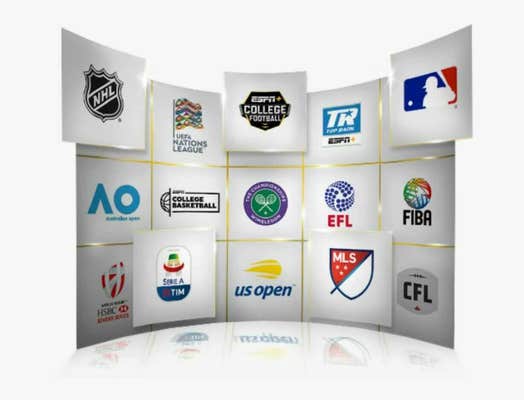 Stevenson vs. Gonzalez: Why it matters
There is plenty of bad blood between these two featherweights as they both attempt to win their first world title. Stevenson is dating Gonzalez's sister, and that's caused a rift between the siblings for many months. Gonzalez said Stevenson also has sent him nasty DMs.
"There's things with Shakur – things he's said and done – that I can't forgive right now," Gonzalez told The Athletic. "I've stayed quiet as he's brought up my family and said some things. In the press conference, he called me a bitch on stage, he's called my family racists … there's nothing (racial) at all (about the dislike). I just feel he can't accept the fact I don't like him."
Stevenson has responded to that by saying at a press conference this week that "It's personal for him. I'm not going in the ring with a personal mindset. I'm going in the ring to win a world title, so that's what I'm going to do to win this world title."
Stevenson is the betting favorite to do so. He's a 5/1 favorite, meaning you'd have to wager $500 to win a $100 payday. It's no secret why. After winning a silver medal at the 2016 Olympics, Stevenson (12-0, 7 KOs) has been considered one of the best prospects in boxing. Though Gonzalez will likely be the toughest opponent he'll have faced so far in his career, Stevenson's last three opponents had a combined record of 73-6-1. And Stevenson looked impressive in all of them.
That run of success doesn't mean much to Gonzalez (23-0, 14 KOs), though.
"I most definitely had the harder road," Gonzalez said. "He got the fast track. He got [a title shot[ in two years. It took me seven years. I've been pro since 2012, so I've had the longer road. I have more experience. I'm older, more mature, and I think that is going to help me out Saturday night."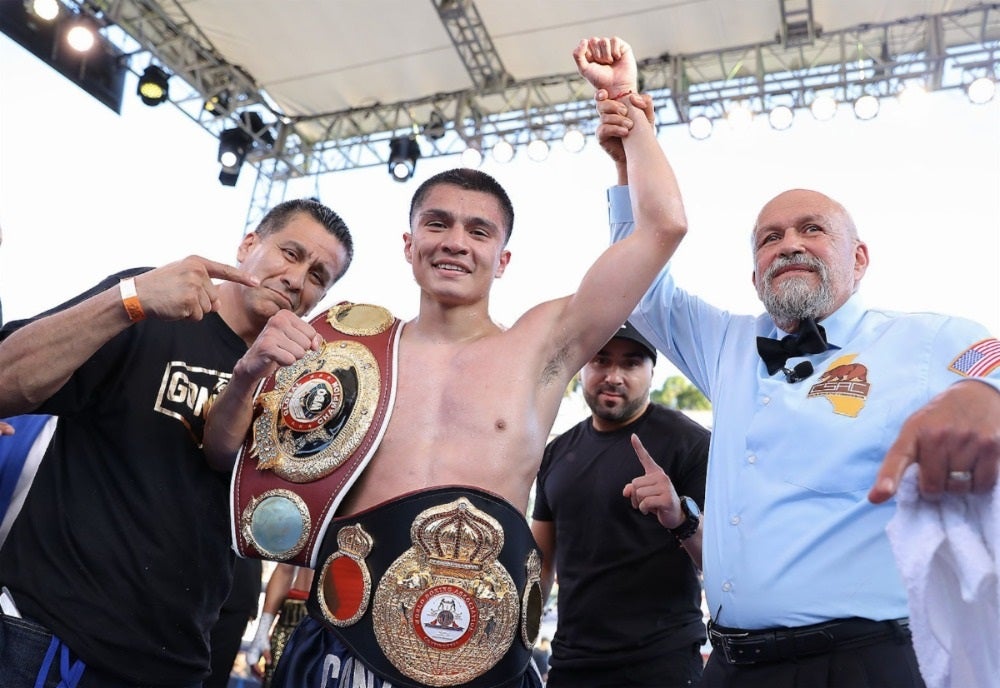 Stevenson vs. Gonzalez live stream schedule
All times ET
Main Card | 10pm on ESPN+
Shakur Stevenson vs. Joet Gonzalez
Mikaela Mayer vs. Alejandra Zamora
Joshua Greer Jr. vs. Antonio Nieves
Undercard | 6:30pm on ESPN+
Albert Bell vs. Frank De Alba
Francisco Esparza Jr. vs. Matt Conway
Xander Zayas vs. Genesis Wynn
Andy Vences vs. Mark Bernaldez
Jason Sanchez vs. Adeilson Dos Santos
Jared Anderson vs. Daniel Infante
For a year-round sports fix, sign up here and check the "sports" box to receive our weekly boxing newsletter. You'll hear about all the biggest fights and best knockouts from the Daily Dot's streaming sports guru Josh Katzowitz.
The Daily Dot may receive a payment in connection with purchases of products or services featured in this article. Click here to learn more.