How about them Buffalo Bills! With the Bills' victory over the Pittsburgh Steelers last week, they secured a place in the playoffs and ensured their best record in years. While it's unlikely they'll be able to overcome the New England Patriots and win the AFC East. they can put it in play with a win on a special NFL triple-header Saturday. 
The Bills can still technically win the division, but after winning here, which seems doable, they'd have to hope for Pats to lose to the Miami Dolphins, which seems less doable.
Even though this game doesn't have the kind of extreme ramifications that would make for maximum drama, expect both teams to play at full strength to protect their playoff seedings. Buffalo clinches the five seed with a win, while New England wants to keep their bye.
Patriots can still win AFC East even if lose to Bills Saturday.

But could lose the bye if KC wins out

— Yianni Kourakis (@YianniKourakis) December 16, 2019
While the Bills have exceeded expectations and the Pats have fallen short of theirs, these are actually two similar teams. Both have offenses that need to get the run game going in order to put in a dominant effort. Frankly, it's hard to imagine these teams beating offensive juggernauts like Baltimore and Kansas City in the postseason, but that's a conversation for another week.
Both teams also have incredibly strong defenses that have made the difference in their respective seasons. New England is first in Defensive DVOA and Buffalo is fourth. 
Even if this doesn't change much about the playoffs, it's still a chance to catch two playoff teams capable of making deep runs into the playoffs. The Bills have a spark about them this year, and you already know what the Patriots do in January. 
Here's everything you need to know to live stream Patriots vs. Bills, including what to watch for on the field.
New England Patriots vs. Buffalo Bills
When: 4:30pm ET, Saturday, Dec. 21
Where: Gillette Stadium in Foxborough, Massachusetts
Streaming: NFL Network (free trials with various streaming services)
How to watch Patriots vs. Bills online
While most Thursday night games are simulcast on Fox, Amazon and NFL Network, these special Saturday games are only available on the NFL Network. If you want to take the plunge, here's how to spend your Saturday vegging out on your couch watching football in a glassy-eyed state of reverie.
What is NFL Network?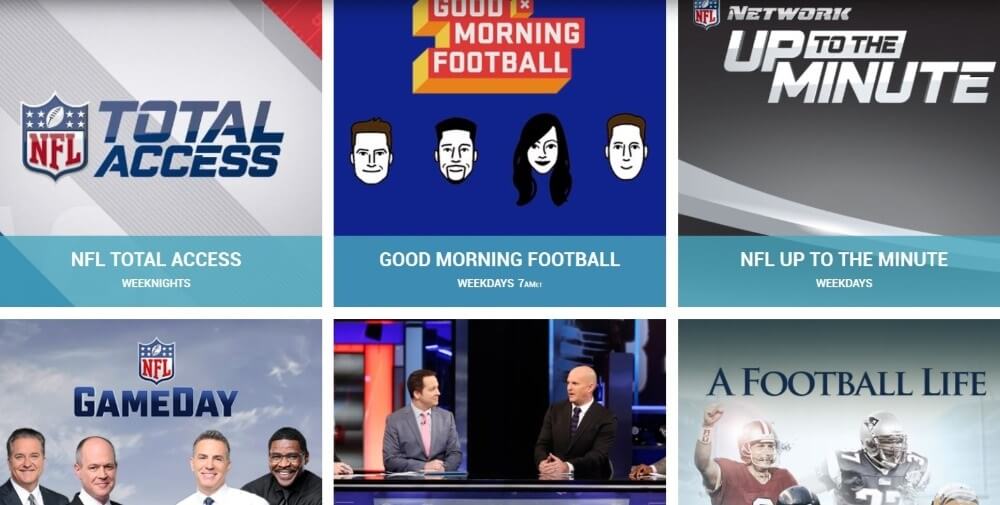 NFL Network is where you go if you want to be immersed in pro football. There's plenty to love about NFL Network, including the ability to watch exclusive shows like Good Morning Football, NFL Total Access, A Football Life, Inside the NFL, and most importantly, Sunday's NFL GameDay once the regular season begins. There's also daily programming devoted to fantasy football and power rankings—the kind of stuff football lovers need in their lives. NFL Network shows most Thursday night games during the regular season, and it'll exclusively show some of the international games in 2019. Take note, though: NFL Network can no longer be seen via DirecTV Now.
The bottom line: If you want to get closer to the action and catch (almost) every Thursday Night Football game, NFL Network is a worthy investment.
The NFL app
Cost: Depends on provider
Devices: Amazon Fire Stick, Apple TV, PS4, Roku, Android RV, iOS and Android devices
If you subscribe to NFL Network through your cable provider—or you know someone who does and they owe you a sizable favor—you can also watch via the official NFL app. All you have to do is download it from your streaming device of choice—Amazon Fire Stick, Apple TV, PS4, Roku, or Android TV—and then enter in your cable credentials when prompted. You can also stream on any iOS or Android device, or on your desktop. Just visit nfl.com/watch.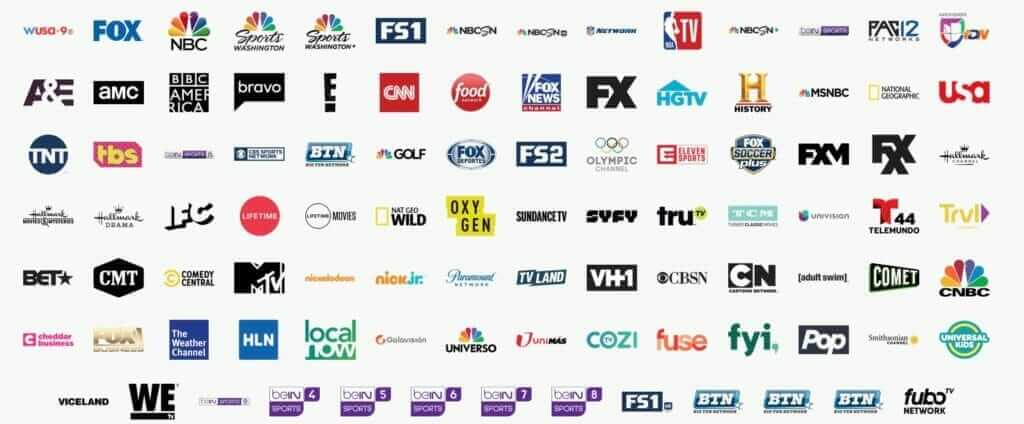 If you're a big-time sports fan, FuboTV is probably your best streaming service option. If you love international soccer and you're a Spanish speaker, FuboTV also offers various add-on packages, including Fubo Latino and Fubo Português. FuboTV's basic plan boasts nearly 100 channels and includes NFL Network. At $54.99 per month, you'll also get FS1, FS2, NBCSN, NBA TV, Big Ten Network, Pac 12 Network, BeIn Sports, and CBS Sports Network, along with premium channels like FX/FXX/FXM. The only notable omission for sports fans is ESPN. You can add Fubo's Sports Plus package for an additional $8.99 per month, which will allow you to stream NFL RedZone, (Here's the complete FuboTV channels list.)
Patriots vs. Bills stream: What to watch for
It's hard to think of two better-matched teams in the AFC than New England and Buffalo. These squads have struggled to get much going in their respective passing games, outside of all-purpose receivers John Brown (Buffalo) and Julian Edelman (New England). As a result, both teams have had to rely on low-scoring defensive efforts and a solid rushing attack to win games.
The key to Buffalo's season has been the stellar performance of Tre'Davious White. The phenomenal cornerback had two interceptions last week to help defeat the similarly defensive-minded Steelers. White now leads the league in picks with six on the season.
New England has a star cornerback of their own in Stephon Gilmore, who many consider the best in the NFL. He also had two interceptions last week, picking off Andy Dalton and handing the Bengals yet another loss. J.C.  Jackson, another Pats cornerback, added two more picks in the effort.
Since the Pats have an edge on defense and at QB, you might be tempted to write the Bills off here. But, Buffalo does do some things better than New England. Devin Singletary's emergence as the main back in Buffalo has led to a steadier rushing attack for the Bills compared to the platoon-minded Patriots.
The Bills also have the more consistent offensive line. Shaky O-line play has been an issue that has plagued an aging Tom Brady in New England all season long.
This game defies easy narratives. Observers will want to claim that either the Pats have fended off the upstart Bills or that Buffalo has seized the mantle in the AFC East following this game, even if it ends up being a squeaker. It's likely that a close game between two similar teams comes down to a couple of key plays, defying any easy narrative.
Technically, the Pats still rule the roost in the AFC East. But in reality, these teams are evenly matched defensive squads that will try to make their mark in the playoffs despite the fact that the NFL is an offensive league.
It's hard to imagine either of these teams in the Super Bowl, but that doesn't mean we can't enjoy Saturday's smash-mouth matchup.
READ MORE: 
For a year-round sports fix, sign up here to receive our weekly boxing newsletter. You'll hear about all the biggest fights and best knockouts from the Daily Dot's streaming sports guru Josh Katzowitz.
The Daily Dot may receive a payment in connection with purchases of products or services featured in this article. Click here to learn more.