Warning: This newsletter contains spoilers for The Leftovers' first two seasons and up to the first two episodes of season 3. Catch up here with Streaming TV Party's previous newsletters—and sign up to receive the best of the internet straight to your inbox.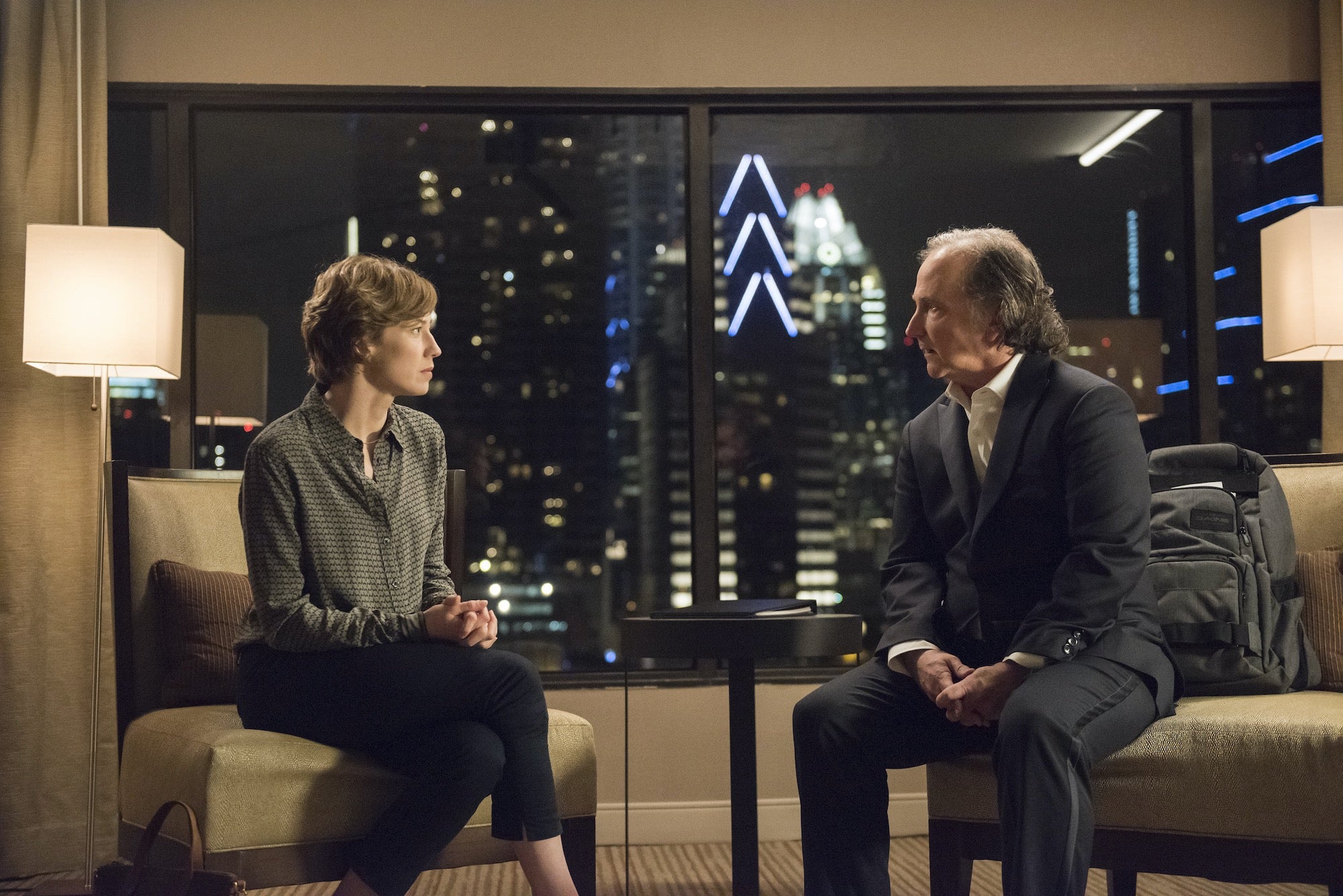 A return to Perfect Strangers, what might lie beyond, and the Wu-Tang Clan
If you've been following my somewhat sporadic live-tweeting of The Leftovers, you'll know that I've kinda become obsessed with Perfect Strangers, the long-running sitcom that debuted several years before I was born (and I've never seen) that's become something of a running gag throughout the series. It returned in a big way in "Don't Be Ridiculous," which gets its name from the catchphrase often uttered by Balki (Bronson Pinchot), one of the titular Perfect Strangers.
It used the Perfect Strangers theme ("Nothing's Gonna Stop Me Now") as its title music, which resurfaced as a Max Richter instrumental arrangement later in the episode when Nora drove to Kentucky. And a completely game Mark Linn-Baker reemerged to play a version of himself to pitch Nora on a machine that allegedly sends people to where everyone departed via Low Amplitude Denzinger Radiation (LADR), which appears in locations where multiple departures took place. It's not quite the hotel that Kevin once went to, but her journey was like traveling to another metaphorical realm all the same.
Mark and Nora are something like perfect strangers with each other. He lost three members of his sitcom family while she lost her own family. Neither of them ever got to truly mourn because he spent three years in hiding while she never got to bury her children. There's a feeling of being left behind, and the way that Mark sees it, he'd be taking some control back by going through the process.
The Leftovers still has such a distinct way of capturing that collective restlessness that we've spent the past several months feeling with no end in sight. Nora doesn't hire sex workers to shoot her while wearing a bulletproof vest anymore, but she impulsively got a tattoo, covered up said tattoo with the Wu-Tang Clan symbol she thought was a phoenix, and then covered that up by purposely breaking her own arm. (And that "Nora Cursed" headline? OOF.) Kevin, who never really processed his own experiences in Hotel Purgatory last season, sticks his head in a plastic bag to feel something. A baby won't solve their problems, and I can't imagine an impulsive trip to Australia will either.
Fun fact: The writers of "Don't Be Ridiculous" are credited as Tha Lonely Donkey Kong and Specialist Contagious, which are the names that Damon Lindelof and Tom Perrotta got when they ran their names through an online Wu-Tang name generator.
---

Sponsored
Binge Picard, Star Trek: Discovery, The Good Fight, Why Women Kill, and more with CBS All Access.
---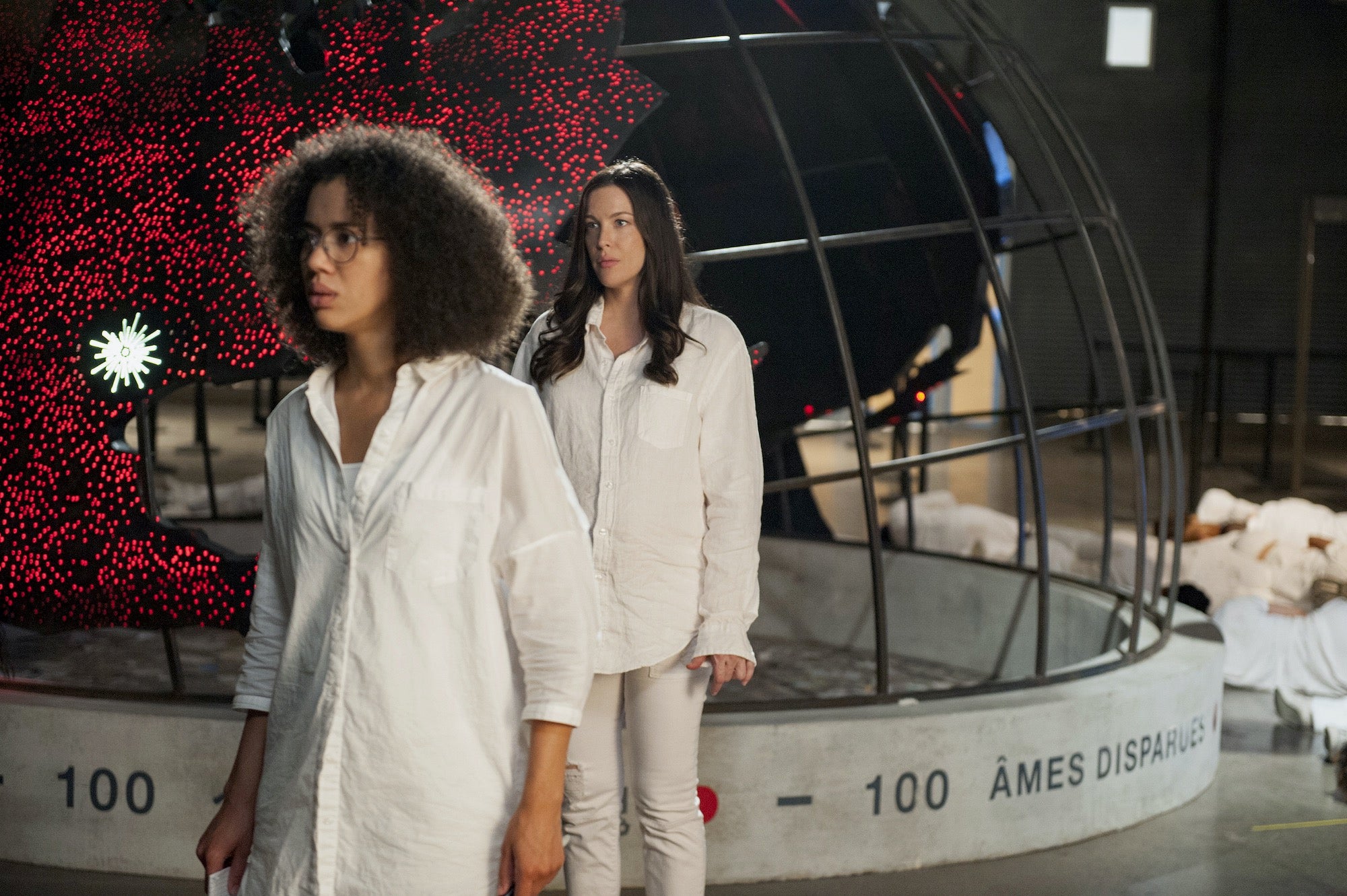 Did The Leftovers just clean house?
The move from Mapleton, New York to Jarden, Texas in season 2 meant that we lost a few familiar faces in the process. And while Nora and Kevin haven't left for Australia yet, it feels like season 3 is heading in a similar direction.
Mary Jamison, who's spent the past three years trapped in Jarden because Matt thinks she'll revert back into a coma if she leaves, finally takes their son Noah and returns to Mapleton. Jill is away at college, located in a convenient location to be written out of the plot. Christine came out of the woodwork wanting Lily back. A drone suddenly landed in Jarden to take out Meg, Evie, and the other extremist members of the Guilty Remnant (although John Murphy remains convinced that his daughter is still alive). It killed off Pillar Man and brought back Dean only to kill him off. Matt, Tom, Erika, and John and Laurie (who are married to each other now) could go out to Australia, or the show could leave them all behind.
It's not necessarily bad storytelling. As a show winds down, you want to focus on what's essential, and eight episodes isn't a ton of space to address the things it needs to; sometimes, that means cutting characters loose. It's just that when "The Book of Kevin" is about 15% older clips and features several characters exiting in one way or another in a short span of time, the seams are a lot more noticeable.
---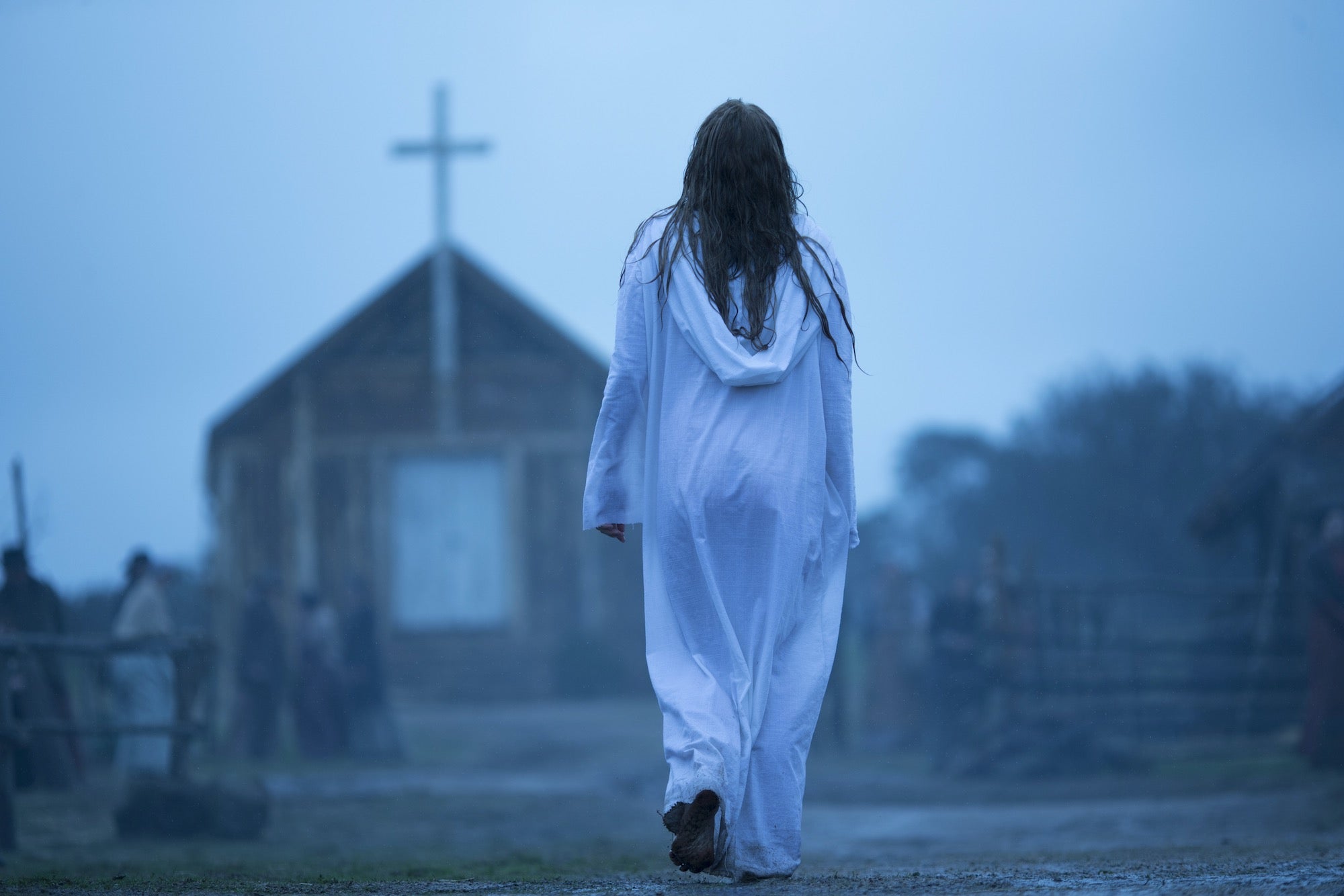 The Millerites and the Four Horse(wo)men of the Apocalypse
The Leftovers has the end of the world on its mind. The cold open follows a group of Millerites in Adelaide, South Australia, who are informed by leaders that Jesus will return to Earth and take them with him on a certain date in 1844. Over time, we see the Millerites gradually lose faith in their leaders as more dates pass without Jesus' arrival, leading to what's known as the "Great Disappointment."
In the present-day, the world is on the cusp of the seventh anniversary of the Sudden Departure, leading some to believe the world will end on that day in just under two weeks' time; the number seven has particular prominence in the Book of Revelation. Matt is writing a gospel about Kevin to the latter's chagrin, but despite Matt claiming there's only one copy of the book, the message is spreading. Four women—one of them, Grace Playford, shares a surname as the man who brought Millerism to Australia—ride on horses like they're the horsemen of the apocalypse (another Revelation nod) looking for a police chief named Kevin who can die and come back from the dead. (RIP Australian police chief Kevin.)
Before their encounter with Kevin Garvey Sr., Grace recites a quote: "And he looked at them and raised his hand, but they did not wave in response. And so he clutched the stone to his chest and jumped into the water." That sounds less like a Bible verse and a lot like Kevin's near-drowning last season. Coincidentally enough—or not, if you believe in fate—Kevin might be about to enter their territory…
---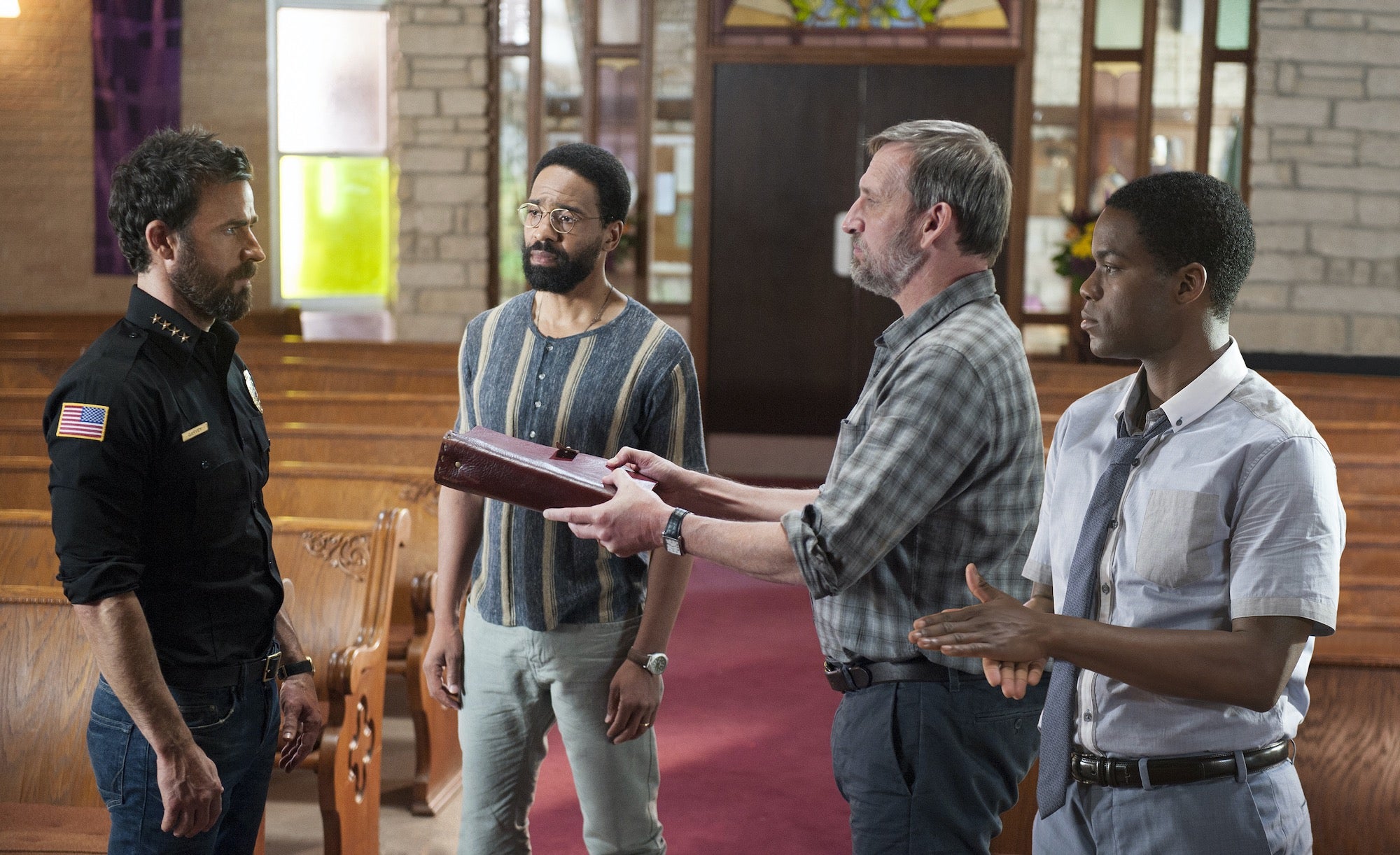 Discussion Questions
– To date, 119 people have been hit with LADR. If Mark Linn-Baker and Nora both move forward with the procedure (or Nora and Kevin do it instead), that will make 121 people total. It's the same number on the Department of Sudden Departure's questionnaire that asks if "you believe the departed is in a better place." (On a meta note, Lost had 121 episodes.) Coincidence?
– What's going on with "Sarah," who looks very much like an older Nora in Australia. Is it a flash-forward? Is that Nora post-LADR zap? And is that actually still Nora?
– There's no way that Matt, Michael, and John don't have a backup copy of the Book of Kevin somewhere and uploaded it online just in case, right?
Next Week: Be sure to watch the next two episodes of The Leftovers, "Crazy Whitefella Thinking" and "G'Day Melbourne," respectively.
Recommended
*Sponsored
---
Thoughts? Contact me at [email protected] and drop me a reader's note: We just might include it next time.