House Democrats on Thursday released over 3,000 ads used by a Russia-linked troll farm to sow discord in the 2016 election.
The ads, made by the Internet Research Agency, come from the House Intelligence Committee's investigation into election meddling and show the extent to which Russia used pop culture and hot-button issues to polarize Facebook users.
The ranking member of the committee, Rep. Adam Schiff (D-Calif.) said the ads show the extent to which Russia tried to insert itself in American politics: "They sought to harness Americans' very real frustrations and anger over sensitive political matters in order to influence American thinking, voting, and behavior. The only way we can begin to inoculate ourselves against a future attack is to see first-hand the types of messages, themes, and imagery the Russians used to divide us."
The ads covered a spectrum of different voices and viewpoints, pretending to be both marginalized and mainstream voices, often at times in competition with one another.
At one point in February 2016, Russian trolls used ads on Instagram to organize both a pro- and anti-Beyoncé rally at NFL headquarters, after her Black Lives Matter-tinged Super Bowl halftime show.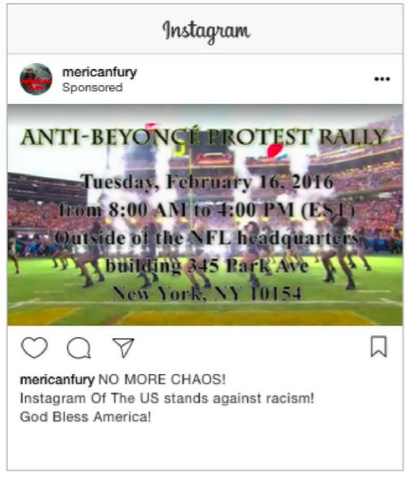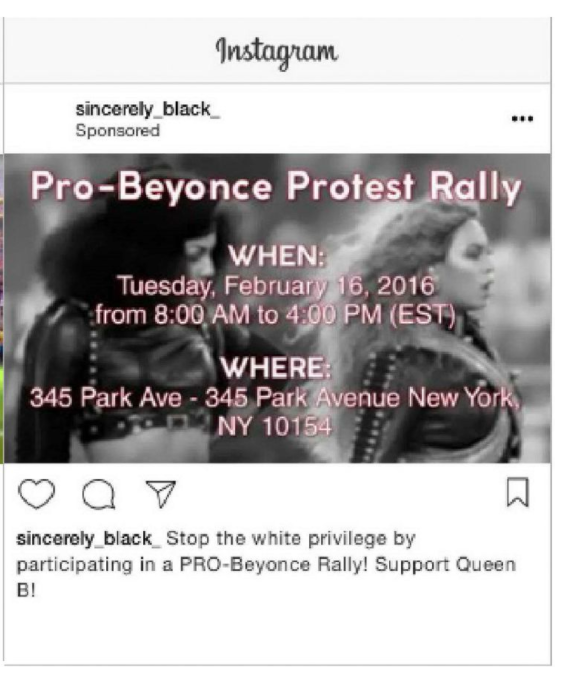 The House also released detailed information alongside the ads to show how Facebook's massive wealth of data helped Russian actors properly target the ads.
For example, the anti-Beyoncé ad was aimed at police officers and people who served in the military.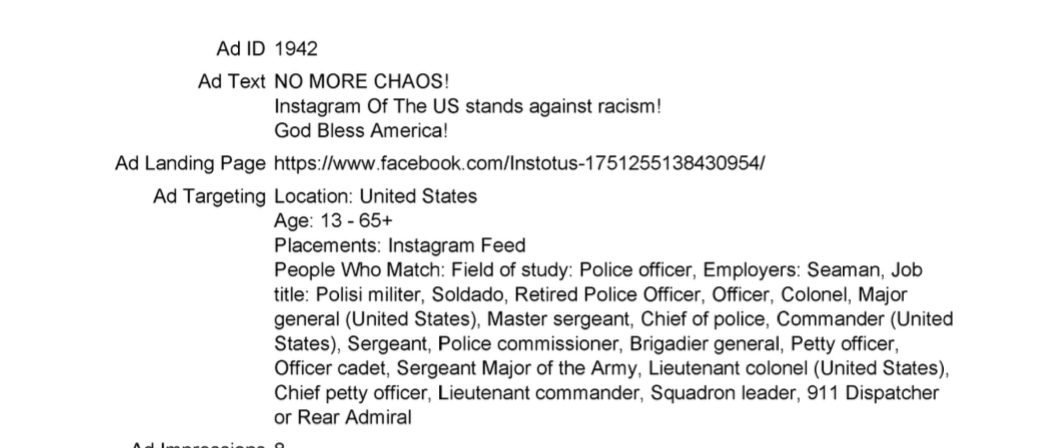 In a statement, Facebook said it was it was making improvements to its platform, according to the Washington Post.
"This will never be a solved problem because we're up against determined, creative and well-funded adversaries. But we are making steady progress."
You can see the full collection of 3,400 ads here.
H/T Washington Post