Quibi's first round of scripted and unscripted releases weren't very inspired, but it's dumping so much weekly content that your odds of finding something consumable are good. I was more interested to see how it would approach horror, a genre that's well-suited to the "quick bite" format.
Here's a look at two new titles released on Monday.
50 States of Fright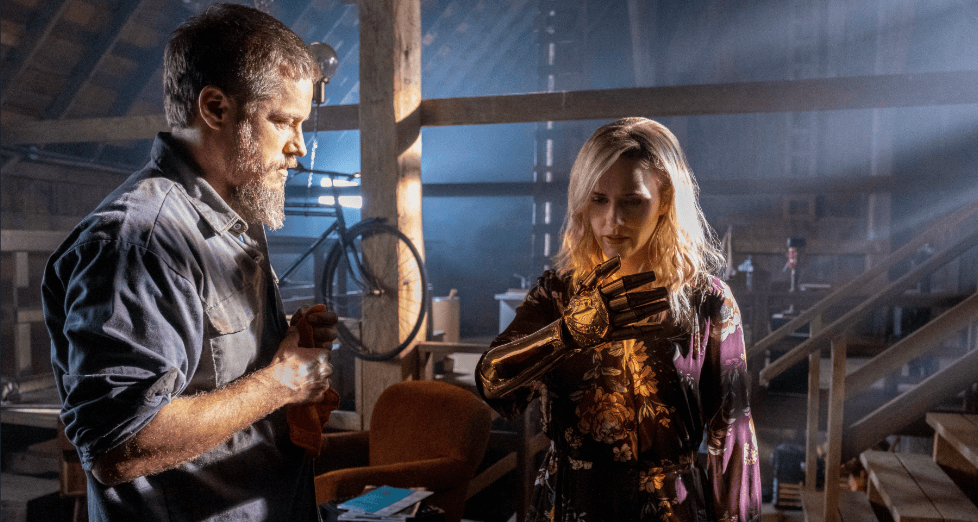 Rating: 2 (out of 5) stars
Sam Raimi's anthology series tackles a different folktale or urban legend from every state, and the first episode gives us a Raimi-fied take on "The Golden Arm," a centuries-old story that's cycled through several variations. Rachel Brosnahan plays a wife who's accustomed to the finer things in life, and her logger husband (Travis Fimmel) tries to keep her happy despite his financial statements. There is something amusing in seeing Mrs. Maisel transformed into an Evil Dead-esque creature, especially since her Golden Arm now resembles the Infinity Gauntlet, and the series does make you nostalgic for Creepshow or Tales from the Crypt.
But at 10 minutes each, there's more of a reliance on jumpscares than narrative or context. (A second episode about Kansas and a haunted ball of twine comes out Tuesday.) Perhaps the draw of the series will be in seeing popular TV actors (Asa Butterfield, Emily Hampshire) tackle these odd American tales.
The Stranger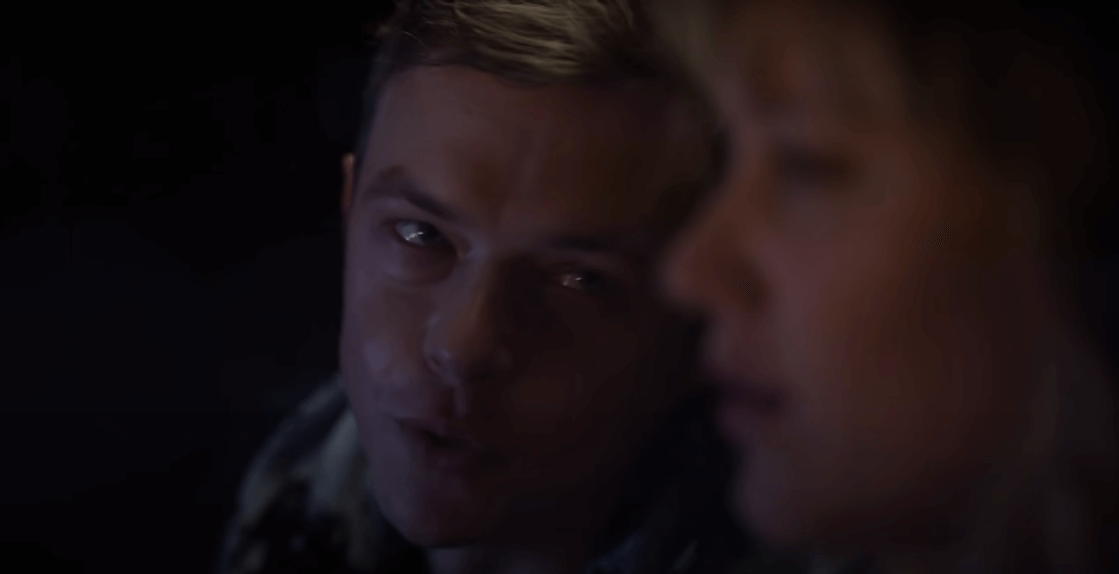 Rating: 3 (out of 5) stars
Quibi's already experimented with the thriller format, but hasn't produced anything that memorable. Veena Sud's The Stranger benefits from her previous TV work (The Killing, Seven Seconds) and an eye towards visual storytelling. Maika Monroe stars as rideshare driver and aspiring writer Clare, who's recently moved to L.A. from Kansas; she picks up a man (Dane DeHaan) with a suitcase, who quickly moves from charming to creepy to straight up revealing he's a murderer and a raging sexist. Since the format doesn't allow for much character development, we don't get any backstory.
But The Stranger aptly moves from thriller to horror, using genre staples (picking up a stranger, home invasion) to keep up the momentum. It also plays with perspective in interesting ways: A later shot of Clare in her apartment is foregrounded by what we're anticipating—a jumpscare—but made all the more suspenseful by what we don't see up close. It's a more traditional illustration of It Follows.
Other shows arriving on Quibi today:
#FreeRayshawn, a drama that follows a man named Rayshawn who hides out in his apartment after being set up by police. Starring Laurence Fishburne and Stephan James (If Beale Street Could Talk).
Agua Donkeys, a comedy by (and starring) MP Cunningham & Jeremy Jackson about two guys who service pools in Utah and attempt to woo their dream woman.
Elva v Block, a silly unscripted series that sees actor Idris Elba compete with driver Ken Block in various car stunts and challenges.
Fight Like a Girl, another unscripted series about WWE Superstars teaming up with young women to help them overcome personal obstacles and—you guessed it—learn to fight.
Let's Roll with Tony Greenhand is basically what Quibi was made for. The unscripted show features a different celebrity each episode, who smokes Tony's weed creations with him.
READ MORE: