Quibi, the mobile streaming platform that offers bite-sized entertainment, is now available. Originally designed to be consumed on the go, Quibi's slate of both scripted and unscripted original titles arrives at an unusual time. People around the world are quarantined in their homes, with hours of free time to watch TV shows and movies. You might be more inclined to settle in for a long drama series rather than a "chapter" of a movie that is only 10 minutes long. But some of Quibi's shows are surprisingly entertaining. There are plenty of duds, too.
We reviewed a selection of Quibi's new titles that are available on April 6. Besides four scripted movies, including The Most Dangerous Game and the Sophie Turner-led Survive, 20 unscripted shows and documentaries are available upon launch. The unscripted shows work better on Quibi's mobile platform. You don't have to follow one story, and it's easy to cycle through the wide variety of titles. Here's our guide to Quibi's unscripted content, in no particular order.
1) Chrissy's Court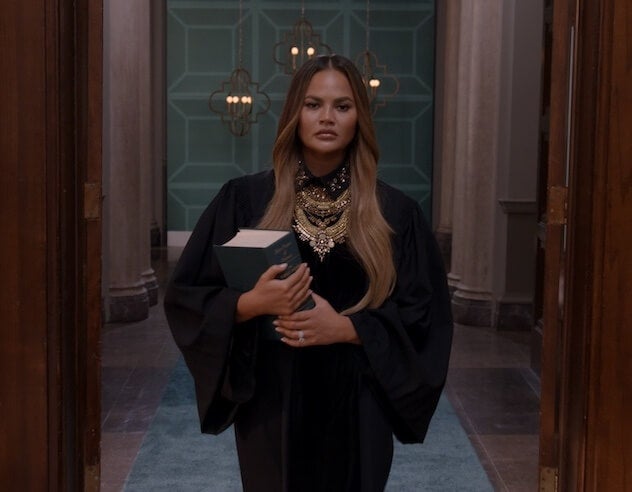 Rating: 4 (out of 5) stars
Chrissy's Court is another of Quibi's intentionally absurd reality shows, starring TV personality Chrissy Teigen as the judge presiding over a small claims court. It's basically an elaborate excuse for Teigen to exchange funny banter with random members of the public, which is honestly all you need for a six-minute Quibi gimmick. Who doesn't love Chrissy Teigen?
As with Quibi's other celebrity-focused shows, it's bizarre to consider how much money was spent on this glorified YouTube skit. The production values don't need to be high – it's just people talking in a fake courtroom—but Quibi is presumably paying through the nose for Teigen, not to mention a cameo from her husband John Legend.
Everyone involved takes their roles as seriously as necessary, which is to say: not much. Backed up by her mom as the bailiff, Teigen listens to comically petty disputes such as an elderly lounge singer blaming a restaurant patron for breaking his loudspeaker. All of the interpersonal drama is low-stakes and firmly tongue-in-cheek, a bite-size dose of harmless nonsense with plenty of charm. —Gavia Baker-Whitelaw, staff writer
2) Shape of Pasta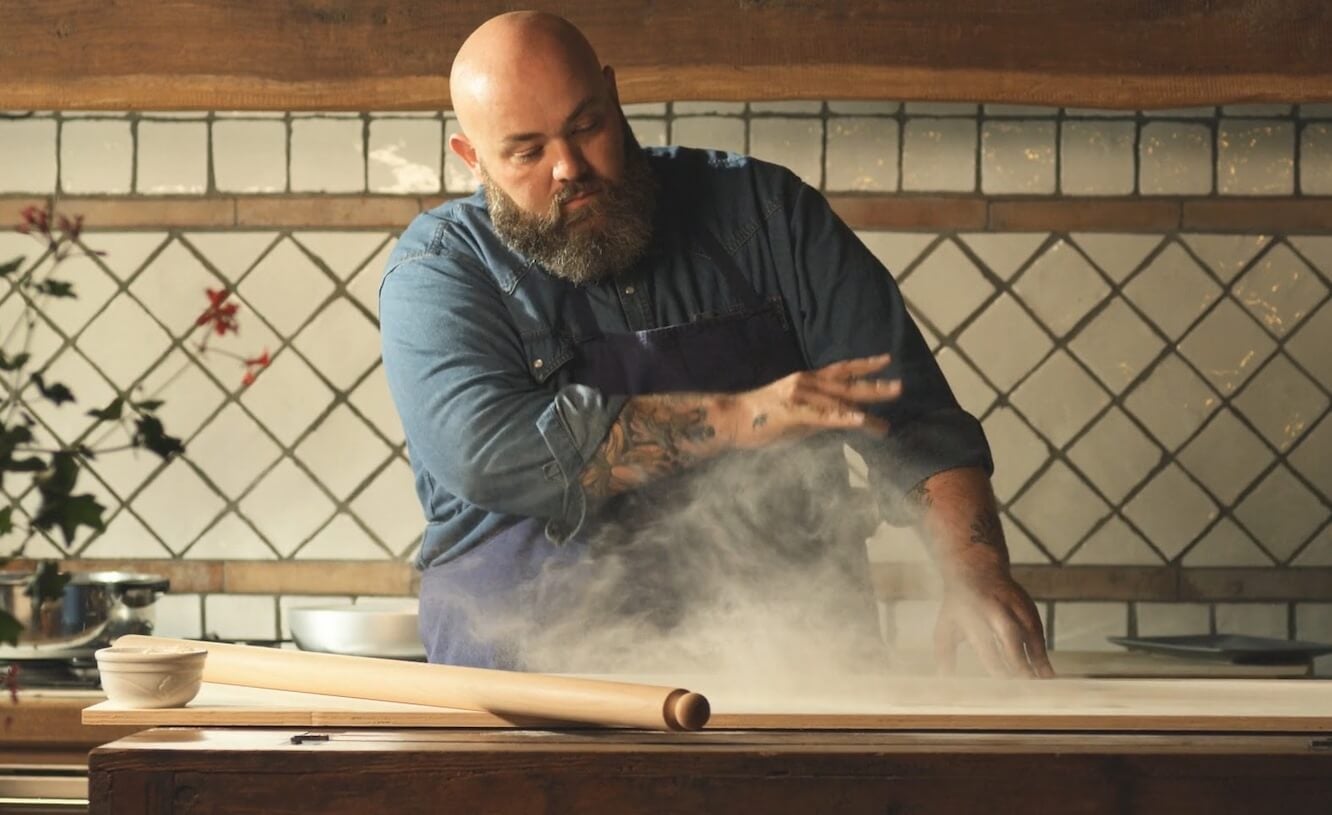 Rating: 3 1/2 stars
Although it was certainly not Quibi's intention, Shape of Pasta already feels like it came out of a bygone era. It's shot throughout Italy (a country still on lockdown after the coronavirus devastated the country) as host, restaurant owner, and pasta master Evan Funke travels to small towns and secluded villages to learn rare pasta techniques from the women who know it best. And bonding over a homemade meal in close quarters alongside new friends? What a concept!
At times, Funke opts for ultra-dramatic observations like "Sometimes, tracking down a pasta shape is a little like solving a murder mystery" and then expand on that metaphor even more. But there are moments of levity, such as the way that the nonnas who Funke encounter lightly chides him for his shaky technique—something many of them learned to make well before they were tall enough to reach the counter and he only just started learning. And there's more than enough slow-motion pasta porn to inspire even the most intrepid cooks to want to try their hands on making their own pasta.
But it's more than one restauranteur trying to add new types of pasta to his menu. Through those pasta tutorials, Funke is aiming to help preserve the cultures behind those shapes; in one episode, the pasta shape is created with a device made with reeds, is a family heirloom that's probably more than 200 years old, and you can't buy a replica of in stores. It's small shrimp in the long run, but for someone like him and the people who remember it, each bite is full of history. —Michelle Jaworski, staff writer
3) Punk'd
Rating: 1 1/2 stars
MTV's Punk'd returns with Chance the Rapper as the host, coordinating elaborate pranks against celebrities. It's an ideal fit for Quibi's short format, allowing just enough time to introduce the victims and torment them before the credits roll. It's stupid and meanspirited, but really, what else do you expect from Punk'd?
As a 30-year-old woman, I admit I'm about twice the age of this show's target audience. But even so, it feels like a waste of star power. Prank shows are massive on YouTube, and the Punk'd formula now feels pretty dated—a relic of mid-2000s celebrity culture, when tabloid cruelty was at its peak.
The pranks all involve putting people in humiliating or seemingly dangerous situations, and even though the victims are famous, it still doesn't feel like "punching up." While it's arguably just a publicity exercise for B-list celebrities, there's a world of difference between targeting a 25-year-old woman who thinks her dog is in danger, versus poking fun at some obnoxious Hollywood bigwig who actually deserves to be taken down a peg. Somehow, the latter never seems to be the target. —Gavia Baker-Whitelaw
4) Nikki Fre$h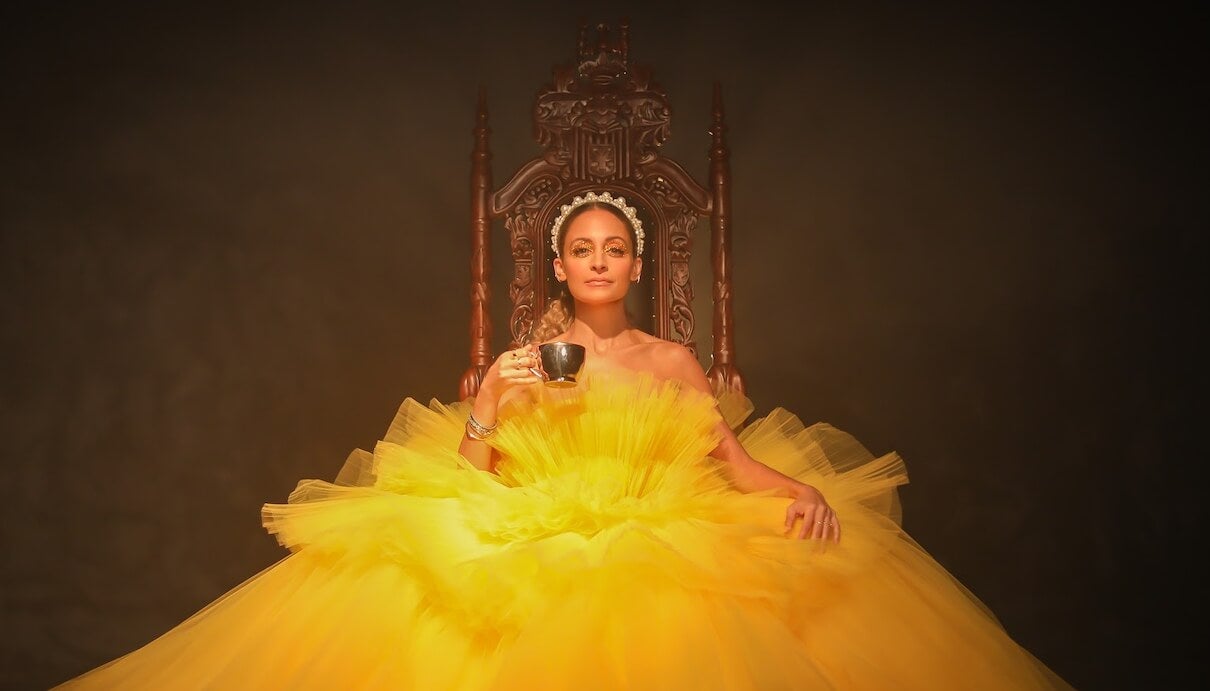 Rating: 3 1/2 stars
You'll be relieved to hear that Nikki Fre$h, a reality show where Nicole Richie adopts a hip-hop alter ego, is definitely a satire. With Quibi's lineup, it's often hard to tell.
Building on Richie's image as an out-of-touch reality star, this self-aware parody positions her as an alternative to Gwyneth Paltrow. Renaming herself Nikki Fre$h, she wants to build a new career around "socially conscious rap" about wellness culture. Accompanied by her idiotic personal assistant Jared, she barges into a supermarket to rap about vegetables while a baffled crowd of non-celebrities try to shop for groceries. At one point, she explains to Bill Nye the Science Guy that she's built a luxury beehive called Air-Bee-N-Bee.
Richie really is funny, completely comfortable starring in a mockery of her own career. The set-up is ridiculous… but not so ridiculous that if you saw a tabloid headline about Nicole Richie launching a trap career, you wouldn't believe it. Each episode runs to four minutes of docu-comedy plus two minutes of music video, and while it is amusing, I remain puzzled by Quibi's belief that viewers will pay $7.99/month ($4.99 without ads) to watch it. —Gavia Baker-Whitelaw
5) Murder House Flip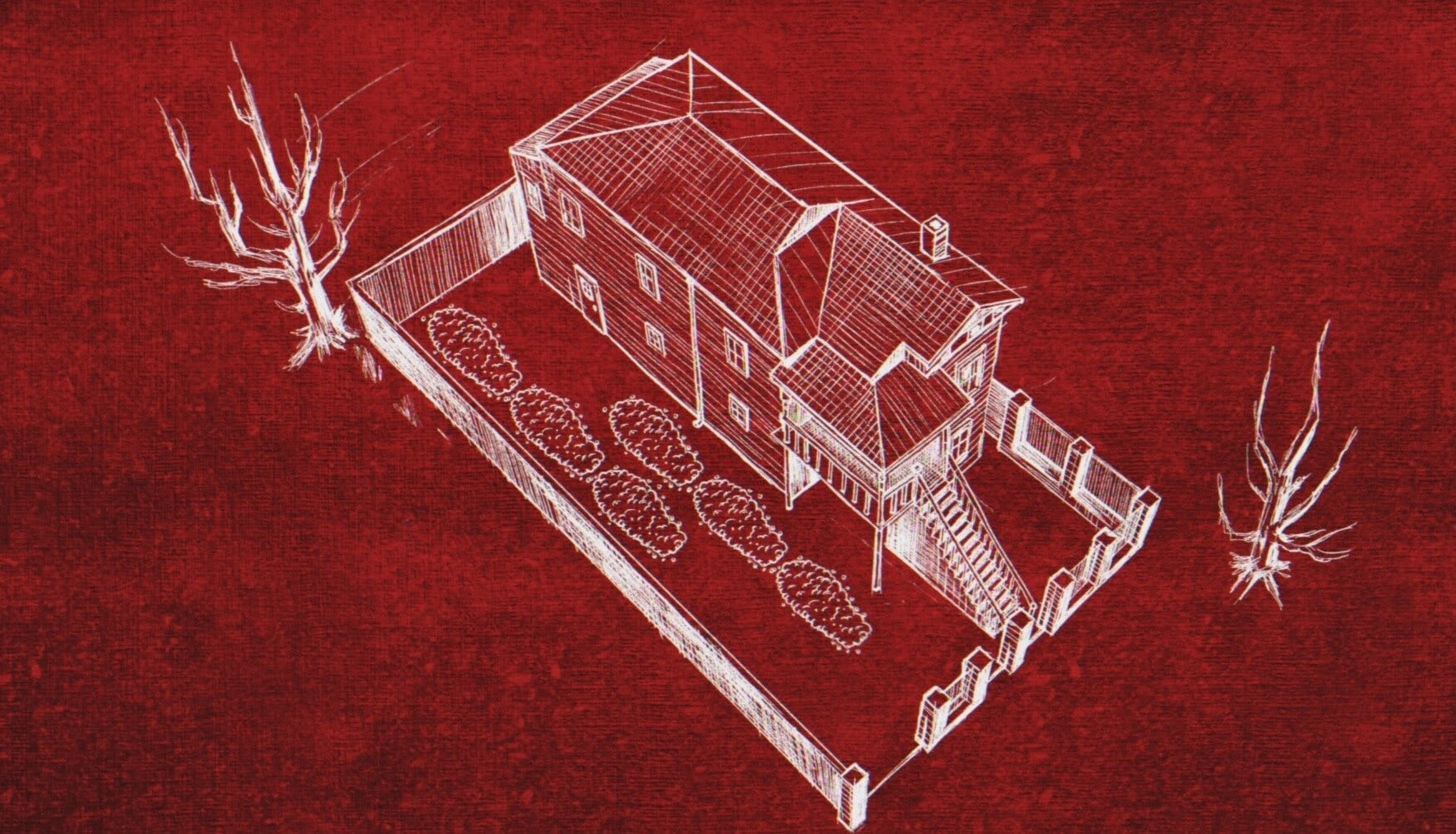 Rating: 1 star
Murder House Flip is perhaps the wildest title on Quibi's roster of deranged reality TV: A crossover between a grisly crime documentary and a home renovation show. The concept alone sounds like an SNL parody of lurid true crime media, with a pair of interior designers (Joelle Uzyel and HGTV's Mikel Welch) offering home makeovers for infamous murder scenes.
The first guests are a retired couple who live in the former home of serial killer Dorothea Puente, who buried several bodies on the property. Her victims were elderly and disabled boarders, murdered for their social security checks. Following the same upbeat tone as a typical home makeover show, Murder House Flip is the nadir of true-crime TV.
Once the initial wave of horrified laughter wears off, the show is clearly, revoltingly unethical. A series of horrifying crimes happened in this house just 30 years ago, and the victims' families may still be alive. Murder House Flip turns that tragedy into fodder for quirky punchlines about using "bone white" paint or finding dismembered corpses while building a new gazebo.
As a satire, Murder House Flip could be pretty funny. But as a real show, it just feels exploitative and grotesque, to the point where I'm kind of shocked it even got made. —Gavia Baker-Whitelaw
6) Gayme Show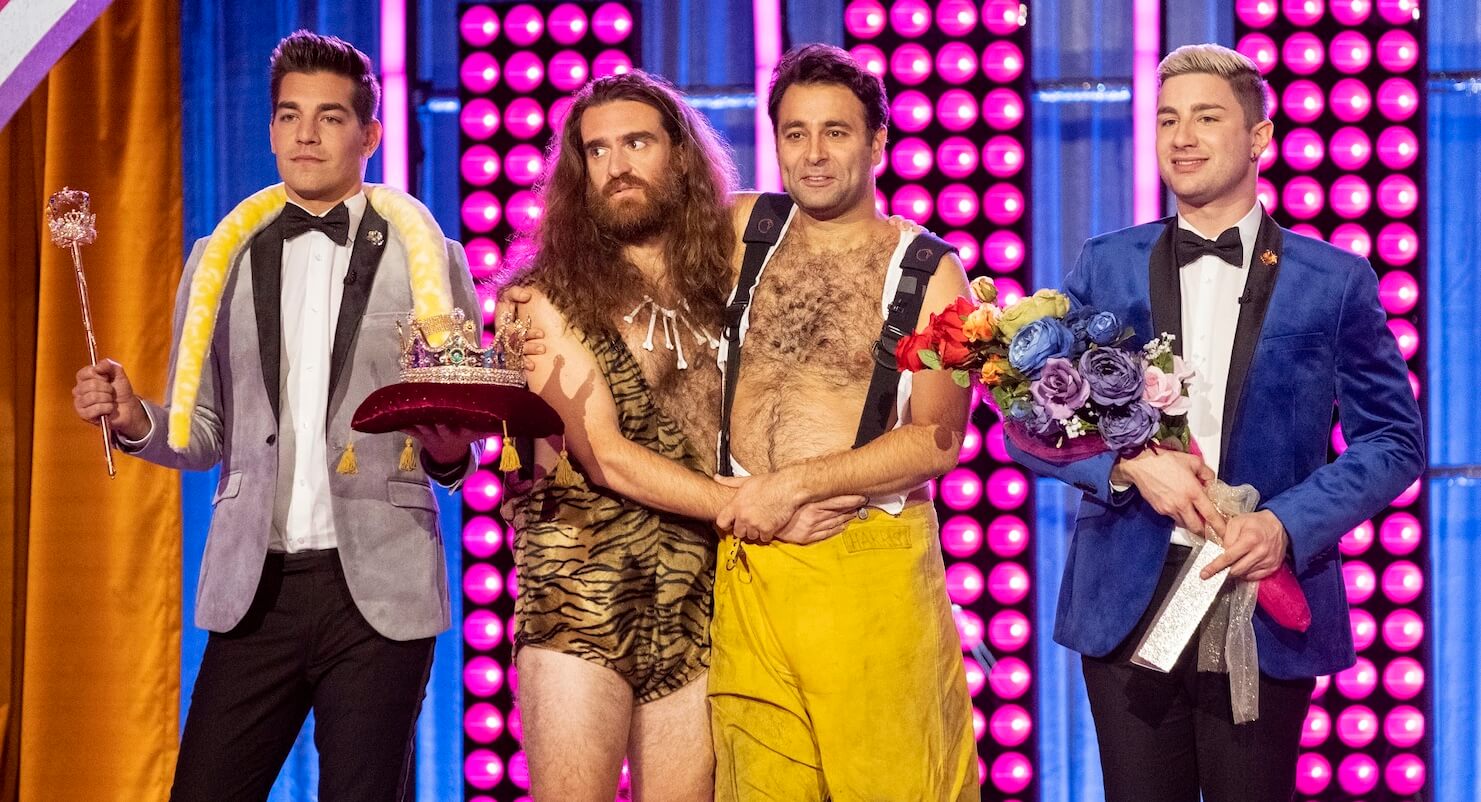 Rating: 4 stars
The premise of Gayme Show is unabashedly silly. Two self-described straight people compete in their knowledge of LGTBQ+ culture to be named "Queen of the Straights". The show pairs a comedian or celebrity, such as Ilana Glazer, with each contestant to help them with their answers. The final challenge usually involves a performance of some kind—in costume, naturally.
The stakes are low and the contestants receive extra points, Hogwarts style, for the mere mention of queer icons such as Cher. Hosted by Matt Rogers and Dave Mizzoni, the show is a lot of fun and easy to binge-watch. It's the show equivalent of hanging out with a bunch of pop-culture-obsessed friends over drinks. It also forces straight people to think about the culture and perspective of queer people. The moment when contestants in one episode had to do an archeological culture "dig" while wearing Laura Dern's salmon-colored button-down shirt from Jurassic Park really sold me. —Tiffany Kelly, culture editor
7) NightGowns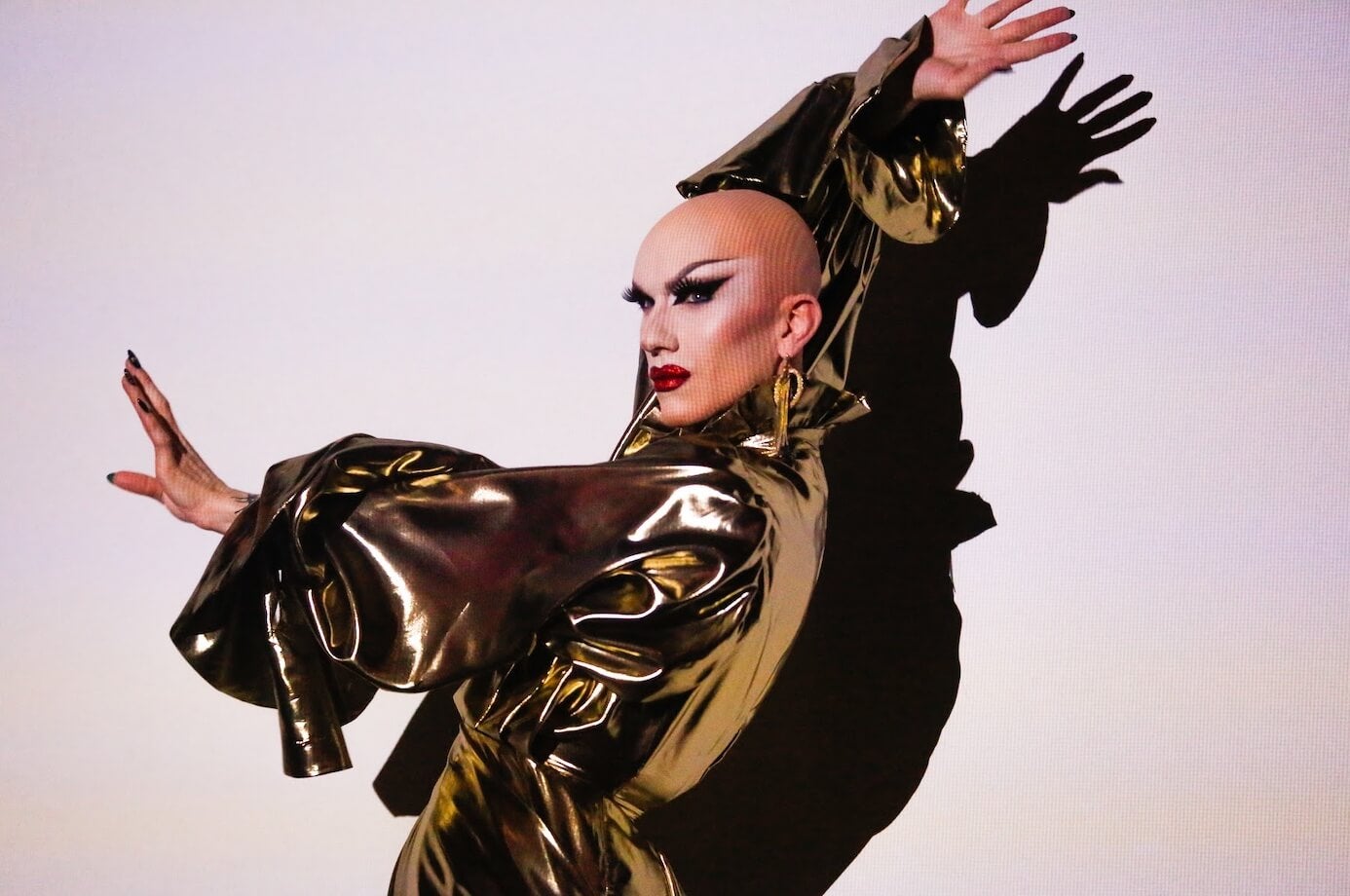 Rating: 4 stars
To see NightGowns in person is to experience something truly special. The intimate theatrical show, billed as the "drag artist's drag show," showcases drag queens and queer performers in an event that feels more like a celebration than anything else. It started in Brooklyn, New York, but NightGowns soon expanded into other cities, selling out shows.
The visionary behind NightGowns is drag star Sasha Velour, who rose to prominence after winning RuPaul's Drag Race in 2017. Her show features a cast of other regular performers, including Sasha Colby, Vander Von Odd, and Neon Calypso. Quibi's NightGowns is a documentary in pieces that beautifully captures the magic of the show and how it came to be.
Although initially focusing on Velour, the doc shifts to the other main cast members and highlights their journeys. This well-produced doc is accessible for both fans of the IRL NightGowns and for people who know nothing about the show. Unfortunately, no one can see *any* live shows right now, but watching the clips in NightGowns does help fill that void. —Tiffany Kelly
Other shows, briefly noted: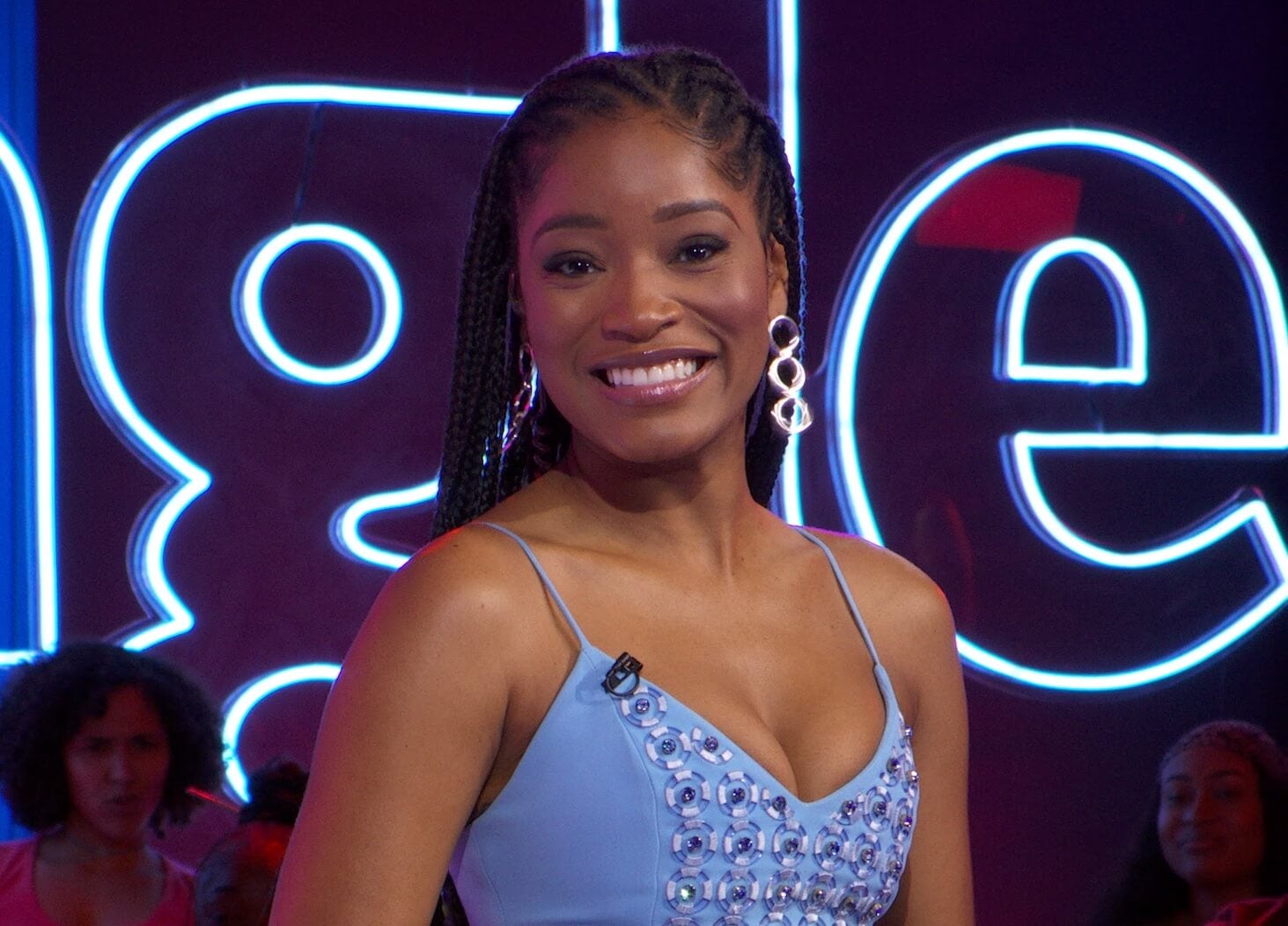 Thanks a Million is a pay-it-forward series in which A-list stars like Jennifer Lopez hand out a large sum of money (which is probably mere pocket change to them) to a person who inspired them or touched their lives in some way—who in turn have to do the same for another person. While it has good intentions, Thanks a Million comes off as an almost satirical take on capitalism and excessive wealth. It's hard to stomach even a few minutes of it. Our recommendation? Skip it.
Singled Out is co-hosted by Hustlers' Keke Palmer, so it's worth checking out for that fact alone. The dating show has a blind date element but with a fun twist: the person the contestant selects is someone they already know in their life. Singled Out essentially sets up two people who already had a flirtation at some point. It's very pure. Our recommendation? Watch it if you're seeking something light and earnest.
If you watched Netflix's Tiger King but found yourself wanting to know more about big cats than Joe Exotic, you might like Fierce Queens. Narrated by Reese Witherspoon, the nature series' first episode is all about cheetahs. Subsequent episodes are about monkeys and ants—specifically the females. Our recommendation? Watch it if you actually want to learn something from a Quibi show and aren't just looking for something dumb and silly to watch (see nearly all of the above).
New episodes of Quibi's existing slate of shows are available every weekday, and new shows will premiere on the app each Monday in April.
READ MORE: