No one seems to care about Michelle Williams, a.k.a. the Lady Edith of Destiny's Child.
Since the group disbanded in 2006, everyone can list the accomplishments of Beyoncé and Kelly Rowland without having to check their LinkedIn accounts. Bey is currently somewhere being flawless and figuring out her new Tumblr dashboard, while Rowland is busy producing the perfect pop song.
Then there's Michelle. The rumored museum gift shop employee is a terrible liar about the obviously planned Destiny's Child reunion at the Super Bowl. A reporter asked Williams if she will join Beyonce's other personal assistant, Rowland, on stage, and she lied by saying, "I wish I could help you! It's still up in the air!"
OK, MICHELLE. I'll personally drive over myself to your apartment (probably at one of those "mixed-use residential/lifestyle" malls where the bay windows overlooks an Aeropostale) and show you how to record Downton Abbey on your Dish Hopper. 
WE KNOW YOU'RE NOT BUSY.
While we haven't forgotten you. Michelle BB, there is new Tumblr called Poor Michelle that captures all the times America had to be reminded of your existence. It started about two weeks ago when there was a measurable pulse of her name on Google News.
Anyway, look at all these pictures of Williams just screwing up or being flat-out forgotten about. At least you're not her!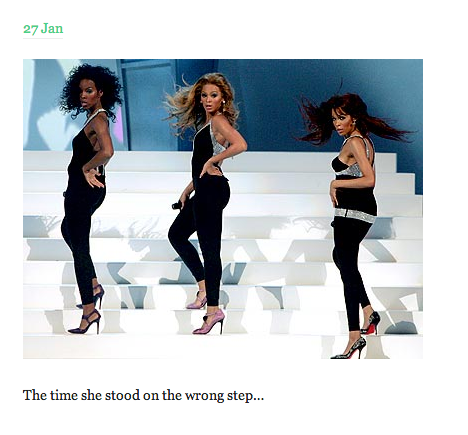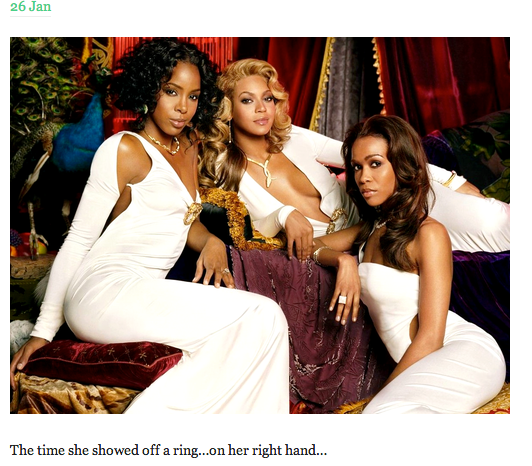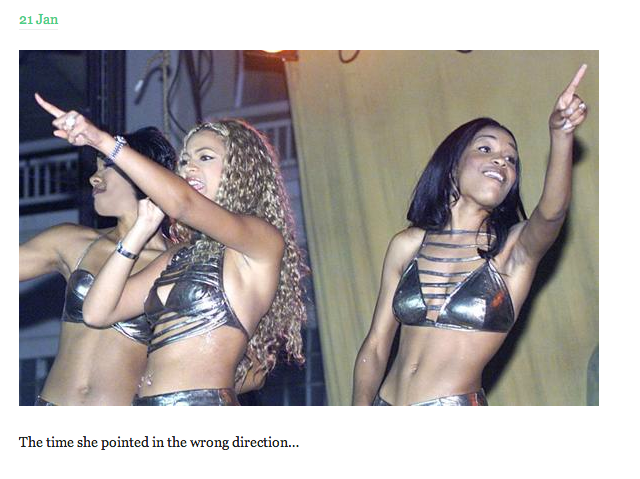 Photo via Poor Michelle/Tumblr