"We're old and boring now," Jennifer Farley said about the cast of Jersey Shore during a recent interview on E!.
Farley doesn't much go by her old moniker "JWoww" anymore. Now it's more likely to be Jenni, or Mom. You can still catch her and Nicole (who probably still goes by Snooki every now and again) in the webseries Mom's with Attitude.
But that doesn't mean she'd be opposed to a re-union show.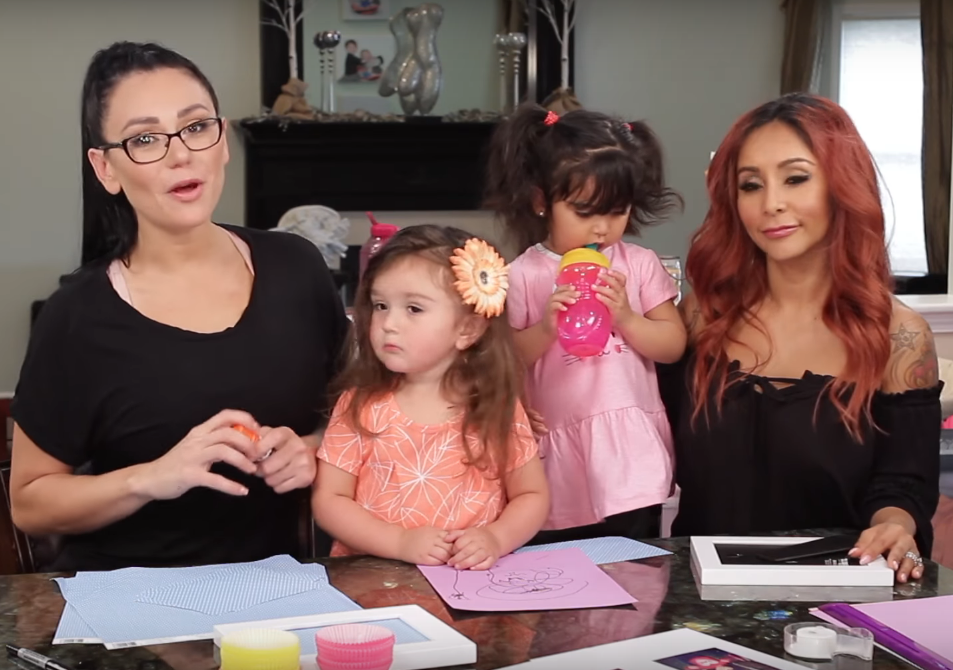 Farley says she's been texting with the creator of Jersey Shore about the cast getting back together for a short reunion series. Ideally "10 days on an island somewhere," she says. Of course she has a few conditions: "I need to be in bed by 9pm. I have to take my family, and don't let me get white-girl wasted so I can't find where my family is." Seems reasonable.
It wasn't that long ago that the cast got together to celebrate Samantha "Sweetheart" Giancola's birthday, and they managed to have a good time without any fights or drunken makeout sessions, so maybe they'd be fine getting back together, and it certainly seems like Mike "the Situation" Sorrentino could use the money. On the other hand if there's no fighting or "smushing," who's gonna watch?
H/T Elite Daily