It's hard to believe that it's been over 20 years since Pixar's first full-length film, Toy Story. In the last two decades, the animation studio has ingrained itself in the cultural conscious of a completely new generation. If you were in first grade when you saw the film in theaters in 1995, you'll likely hit 30 by the time Toy Story 4 hits theaters in 2018. Likewise, many of the elementary schoolers who marveled at Finding Nemo (2003) were finished with college by the time the film's sequel, Finding Dory, hit theaters in 2016.
To celebrate the magic of the animation studio, here are the most interesting facts about Pixar in chronological order.
84 fascinating facts about Pixar studios you probably didn't know
1) Pixar was formed in 1979, and soon after became the computer graphics division of Lucasfilm.

READ MORE:
10) Luxo Jr. and the trash-collecting robot WALL-E interact for the first time in a teaser trailer for the 2008 film. Luxo Jr's bulb goes out, and WALL-E rolls in to replace it.
13) Actor Tom Hanks, who provides the voice for Woody in the Toy Story series, got the part because of one scene, according to the Verge. In the 1989 comedy Turner and Hooch, Hanks plays a detective who relies on the dog of a murdered man to help trace the killer. After Hooch chews up Turner's car seat, Turner scolds him in a hilarious scene that impressed Pixar's animators.
14) The first Toy Story film was the first full-length feature film to be made entirely using CGI. It had a production budget of only $30 million, less than half of that of Disney's Lion King (1994), which cost $79.3 million.
15) Toy Story made $29.1 million its opening weekend, almost earning back its full production budget. It went on to become the highest-grossing film that year. The film's epic opening weekend beat out Titanic (1997), which grossed only $28.6 million.
16) One popular Toy Story fan theory concludes that Emily, the little girl who owned the Jesse cowgirl doll in Toy Story 2 (1999), is actually Andy's mother.
"When we started the film in 1996, the thing to do was to make a direct-to-video sequel. That's the way Disney did it and we follow suit. Nobody was making animated theatrical sequels (with rare exceptions including the sequel to American Tail ). So that was what we did, but we knew we had a great story."
18) Toy Story has two references to Star Wars Episode IV: A New Hope. One is that Buzz Lightyear's mission is similar to that of R2D2's. Both have important information in their possession about weaknesses in a dangerous weapon that they must get to a higher authority.
19) The other reference to A New Hope is seen when Sid is torturing Woody; the lines are the same ones uttered by Darth Vader as he interrogates Princess Leia.
20)Toy Story 2 (1999) got deleted after someone accidentally ran the wrong function on the drive where all the files were kept. The film was saved after a member of the Pixar team (who was also a mother) revealed that she kept a back-up copy of the film to work on at home.
27) Even though Pixar had been working on A Bug's Life for much longer, Dreamworks released Antz (1998) a month before the former film's release. It was suspected that Dreamworks head Jeffrey Katzenberg encouraged animators to work longer hours to beat Pixar.
28)A Bug's Life is the second time Denis Leary and Kevin Spacey have played in a film together. The first was in The Ref (1994).
29) Dreamworks' Katzenberg offered to hold on the production of Antz if Pixar would change the release date of A Bug's Life, according to Businessweek. The Pixar film was scheduled to be released in the same month as The Prince of Egypt, Dreamwork's first animated feature. Pixar refused.
30) There are at least 100 different races of monsters in Monsters, Inc. (2001).
31) Actor Billy Crystal got the role of Mike in Monsters, Inc. after refusing to voice the part of Buzz Lightyear in Toy Story. Crystal said he had regrets about not saying yes to that first role.
1) A robot may not injure a human being or, through inaction, allow a human being to come to harm.
2) A robot must obey the orders given to it by human beings, except where such orders would conflict with the first law.
3) A robot must protect its own existence as long as such protection does not conflict with the first or second laws.
67) When Director Pete Docter first pitched the idea for Inside Out to Pixar's John Lasseter, he said, "Imagine the fun we're gonna have when it comes to casting. We could get people like Lewis Black as Anger!" Lewis Black indeed plays Anger in the film.
68) The writers considered up to 27 different emotions to be featured in Inside Out. Some of the emotions that got the axe include Surprise and Trust.
69) Director Pete Docter said he got the inspiration for Inside Out from watching his daughter age through adolescence, according to the Washington Post.
70) A drawing of Bing-Bong by the 7-year old daughter of Inside Out's director of photography, Kim White, ended up in the film.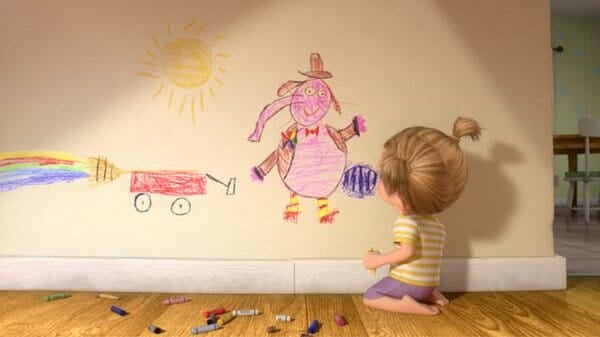 71) Much like Riley, the protagonist in Inside Out, Docter was a Minnesota-to-California transplant, according to the Minnesota Star Tribune.
72) Inside Out only used 45 animators, which is about half the amount of other Pixar films.
73) The emotions "Disgust" and "Sadness" in Inside Out are depicted by actresses Mindy Kaling and Phyllis Smith, who also starred together in the television series The Office.
74) Most child psychiatrists applauded the nuanced depiction of adolescent emotions in Inside Out. "You can be angry and sad at the same time. You can be happy and afraid. These emotions are very difficult for kids to understand," one psychiatrist said to Newsweek.
75)The Good Dinosaur had many production issues that led to its release date being moved from May 2015 to November 2015, according to the Guardian. Due to the delays, Pixar laid off 60 of its employees in its Emeryville, California, headquarters.
76) Finding Dory, Pixar's sequel to Finding Nemo, was originally supposed to come in November 2015. Since the scheduling for The Good Dinosaur's release was pushed back, so was the release of Finding Dory.

READ MORE: 
77) Dory is the most-liked Pixar character on Facebook, surpassing 25 million likes. She has more likes than Nemo, who has 22 million.
78) The setting of Finding Dory was changed from an aquatic park to a marine biology institute after the Pixar crew saw the 2013 documentary Blackfish.
79)Sanjay's Super Team, a Pixar short that will be screened along with The Good Dinosaur in theaters, is the first film by the studio to feature an Indian protagonist and to be directed by an Indian-American director, Sanjay Patel.
80) Pixar's upcoming film Coco, set to be released in November 2017, was pitched by Toy Story 3 director Lee Unkrich. Set in Mexico, the film follows a 12-year-old boy named Miguel as he journeys to the Land of the Dead on the annual Día de Muertos holiday.
81) Disney attempted to trademark the Spanish phrase "Día de los Muertos" for Coco merchandising purposes, which drew sharp criticism from the Latino community on social media. Mexican-American artist Lalo Alcaraz ended up creating a cartoon, "Muerto Mouse" in response. Disney gradually withdrew its efforts.
82) Incredibles 2 will hit theaters a year earlier than was originally intended. The film switched release dates with Toy Story 4, which is now slated for June 2018.
82) Incredibles 2 will hit theaters a year earlier than was originally intended. The film switched release dates with Toy Story 4, which is now slated for June 2018.
83) Samuel L. Jackson will reprise his role of Fro-Zone in Incredibles 2. The actor began recording in December 2016, as he posted on Instagram.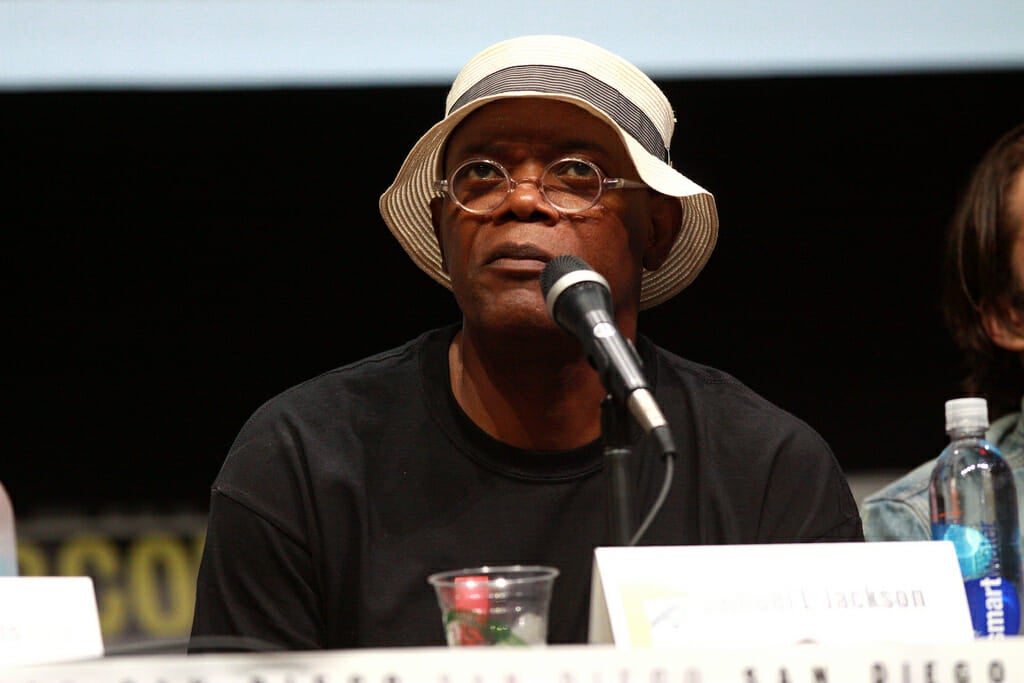 84) Toy Story 4, set to hit theatres in June 2019, will likely be Pixar's last sequel—at least for a while. Pixar President Jim Morris told Entertainment Weekly that the studio will focus on original content from 2019 on out. "[E]verything after Toy Story and The Incredibles is an original right now," Morris said.
Editor's note: This article is regularly updated for relevance.