Hey, people who work in public relations: Stop trying to capitalize on Cory Monteith's death.
The 31-year-old Glee star, who died July 13 from a toxic mix of heroin and alcohol, has been used in marketing emails to members of the press to try and sell a book unrelated to Monteith.
Monteith had struggled with alcoholism and drug addiction since he was a teenager, and had recently spent some time in rehab for an undisclosed reason. The PR email's subject reads: "Attorney and Author Was Cory Monteith Once" and goes on to shell the book by saying the author's "main character, Jude, which is an image of him also reflects the life of Glee star, Cory Monteith," even though the content of the book has nothing to do with Monteith or his life, and the author presumably did not know Monteith.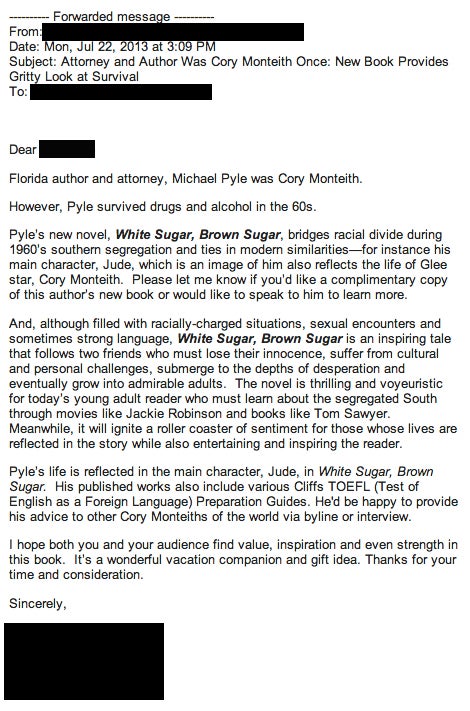 The connection is being made to make the book seem timely and relevant, and to capitalize on the Canadian actor's death. The novel is about drug addiction in some form, and Monteith is in the news, but this is poor taste PR 101. Bad form all around—and more importantly, gross. 
Photo via VagueOnTheShow/Flickr