If you're desperately seeking a Game of Thrones fix while enduring the long wait for the HBO fantasy epic's 2019 return, you could do a lot worse than Britannia. The new historical drama from Amazon Studios and Sky has much in common with the world of Westeros, even though it's set in our own world, tracing the conflicts between the native Celts and the invading Romans in 43 AD. But while Britannia is clearly inspired by Game of Thrones—and probably wouldn't exist without that show's success—Britannia still feels very much like its own beast. A beast filled with treachery, terrifying druids, and a whole mess of hallucinogens.
Britannia plants its flag early on, and that flag has "freak" emblazoned boldly across it. Within the first few minutes of Britannia, you'll see the British Office's Mackenzie Crook appear as the most unsettling druid you'd ever care to meet, watch a man dive off a cliff and into a nightmare dreamscape fueled by every psychotropic plant he could find, and then discover that this period drama has chosen as its theme song the trippy 1968 Donovan joint "Hurdy Gurdy Man." And, for some inexplicable reason, it works.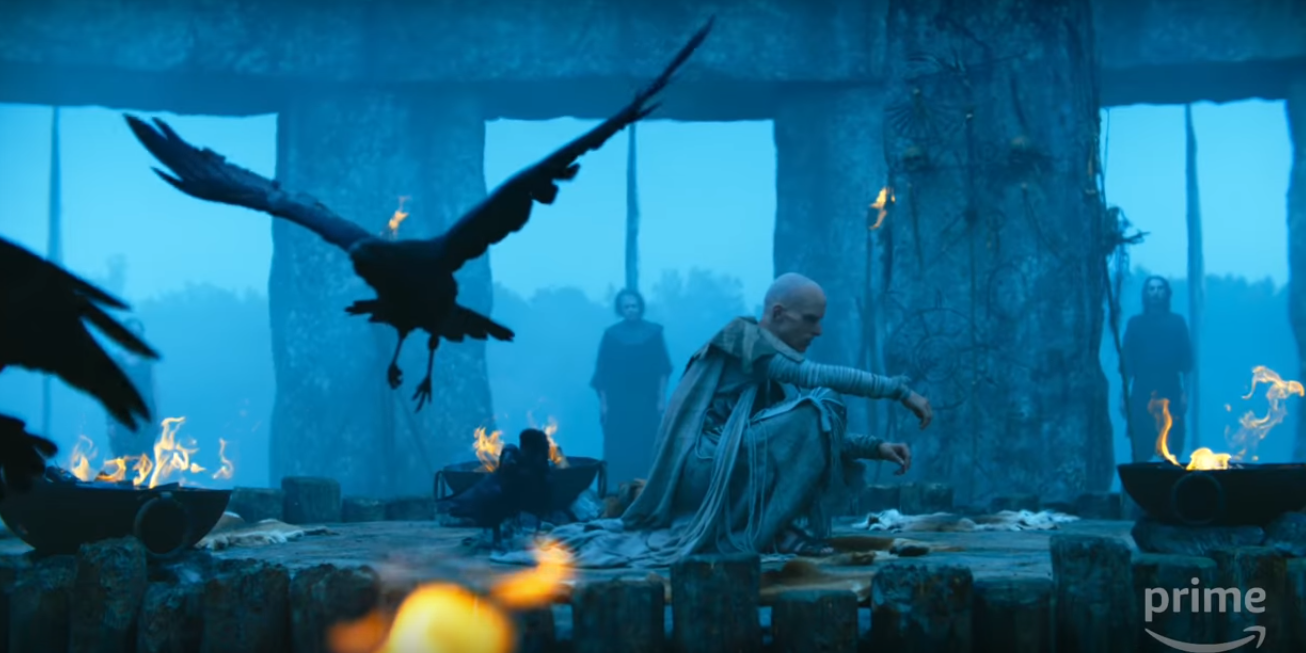 The show doesn't maintain quite that level of WTF, setting into the more familiar "hyperviolent historical/fantasy drama" beats established by shows like Game of Thrones and Starz's Spartacus: Blood and Sand. But even when the sea of swords, trees, and peasants starts to look overly familiar, Britannia still finds moments to embrace its eccentricity. Pretty much everything Varen (Crook) and his druids do on-screen is either gruesome or disquieting—and sometimes both. The show's freak flag is best personified, however, by Nikolaj Lie Kaas as Divis, an outcast druid who is possibly insane, most definitely an asshole, and one of my favorite new TV characters.
Divis snakes along underneath the larger storylines of warring factions and byzantine treachery, trying his best to save his land but never quite sure what he's doing. Divis is Merlin if Merlin hadn't bathed in several years and was an unapologetic dick. Actually, that's not fair—"unapologetic" implies the person realizes they've done something wrong, but doesn't feel bad about it. After Divis promises to guide a traumatized orphan "as far as the river," he then instead drops her 10 miles away from the river, because the rest of the journey is out of his way and full of wolves. If you'd suggested to Divis that this was rude bordering on criminal, he likely wouldn't understand what the hell you were talking about. Like he tells the girl at one point, in an ill-conceived attempt at comfort, "This isn't about you. It's about me."
The rest of the Britannia cast is a talented and solid mix, including some familiar faces such as the aforementioned Crook and The Walking Dead's David Morrissey as General Aulus Plautius, the commander of the invading Roman legions. As Plautius, Morrissey is in familiar form as the charismatic leader who, as one character describes, is most talented at getting inside his opponents' heads and soon having their "right arm fighting their left." Most of the arc of Britannia sees him trying to do just that, with Plautius gaming the various warring factions of Celts toward whatever end best suits his needs at that moment. Plautius is never as well realized a character as Morrissey's turn as the Governor on The Walking Dead—say what you will about the show, Morrissey's performance was excellent—but he's in familiar territory playing an utter bastard, so this is basically a paid vacation for the guy.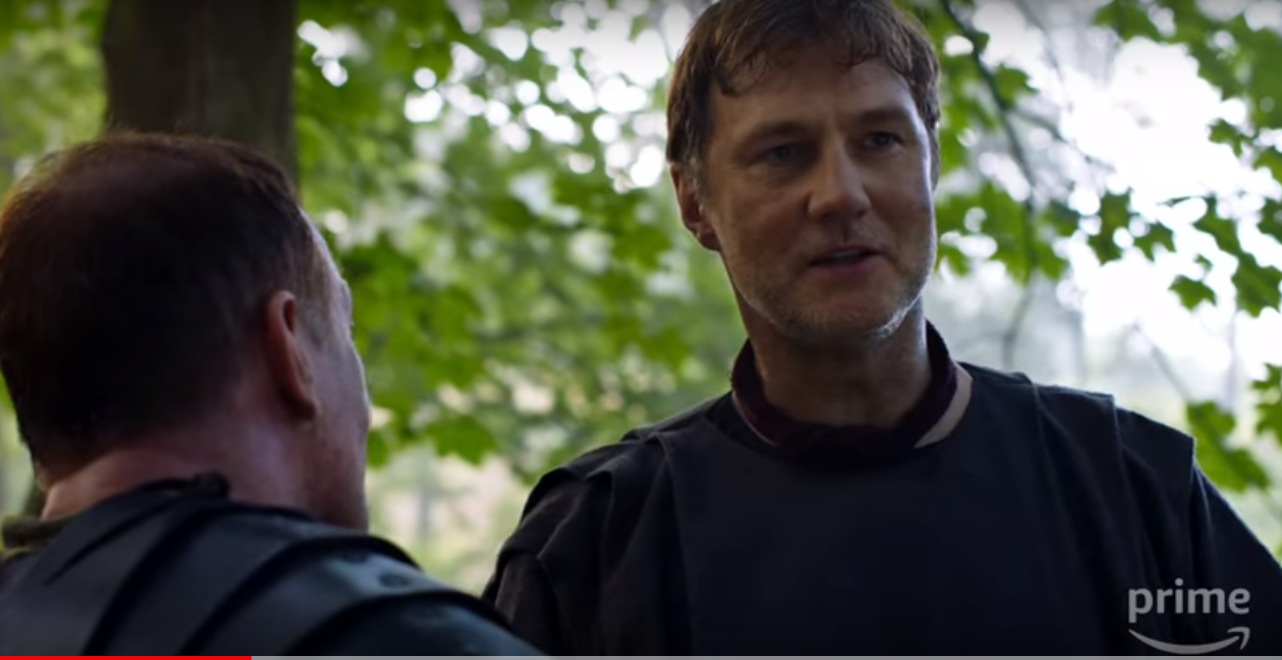 However, some of the show's strongest characters are Britannia's women. Kelly Reilly shines as Kerra, the daughter of a Celtic king who will do whatever she must to protect her people, even if that means going against the will of her father. And Eleanor Worthington Cox is marvelous as Cait, a young woman whose ceremonial transition into adulthood becomes all too literal when a Roman army swarms over her Solstice ceremony, robbing her of her family and the only life she's ever known in a rush of flame and blood. If we're continuing the Game of Thrones comparisons here, Cait is definitely this show's Aria, but she's still very much her own character, brutalized but unbroken.
All nine episodes of Britannia are streaming on Amazon Prime Instant Video, and you'll have too much fun to stop.
Still not sure what to watch on Amazon? Here are the best Amazon originals, the best documentaries on Amazon Prime, what's new on Amazon, the best movies you can watch in stunning 4K Ultra HD, and the sexiest movies you can stream right now.