Hulu has had a mixed history with 4K in the past, but today's Hulu is a far more welcoming place for Ultra HD content. In fact, Hulu is the cheapest way to experience 4K Ultra HD programming in the current world of subscription streaming. There are tons of 4K show and movies on Hulu.
Of course, with those blessings come a few catches. Here's everything you need to know about watching 4K content on Hulu.
---
How does 4K work on Hulu?
When 4K first came to Hulu a few years ago it was limited to just a handful of their inhouse productions. Then, seemingly without notice, the feature disappeared. In late 2020 they reintroduced 4K with a greatly expanded library of titles. Currently there are over 60 movies and TV shows streaming in 4K on Hulu.
You don't need to do anything different to your account. If your TV supports 4K and your streaming device supports Hulu 4K, you're golden. The catch is not every device that supports Hulu works with Hulu 4K.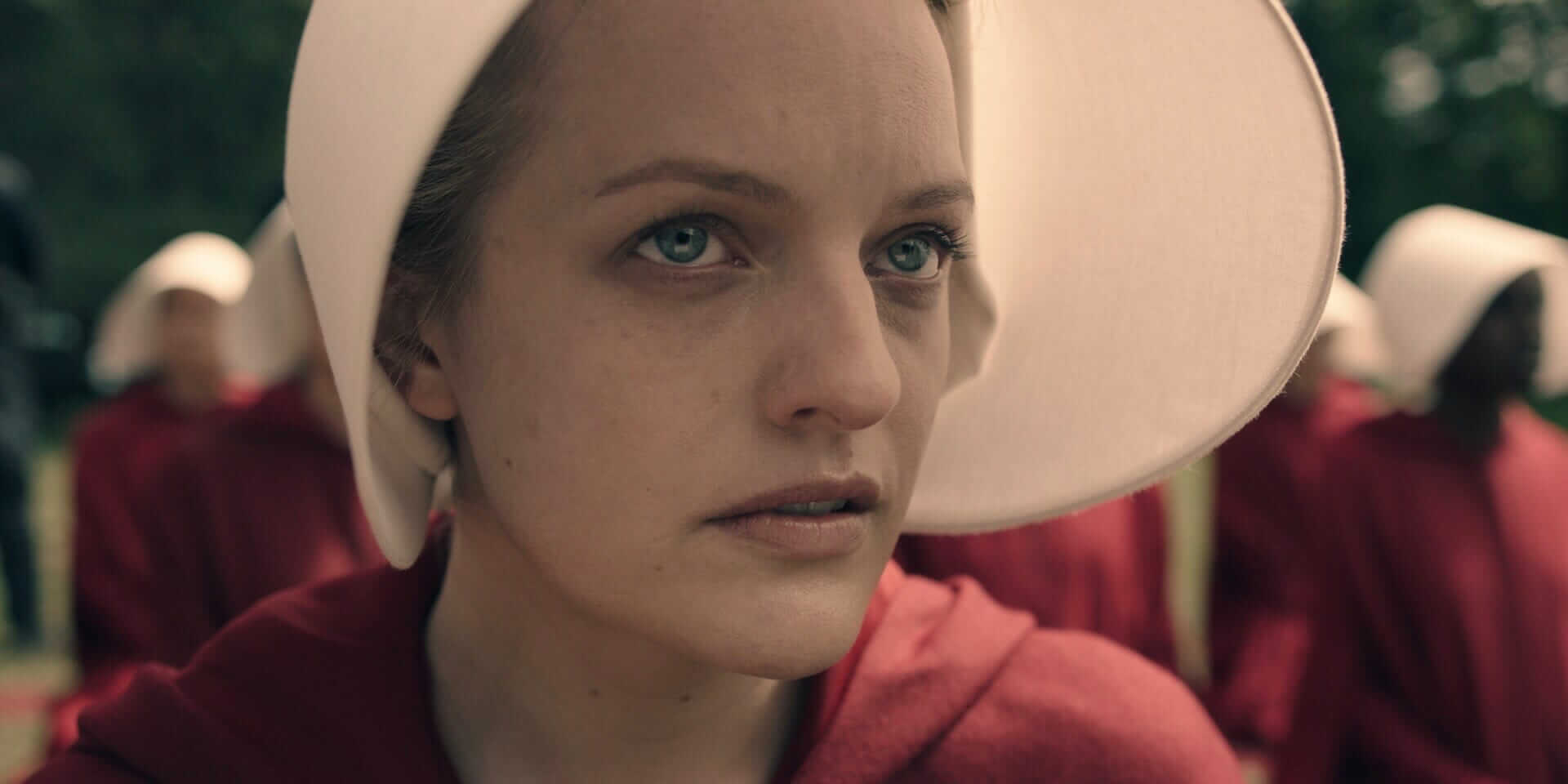 What devices can stream Hulu in 4K?
While almost every streaming device on the market supports Hulu, there are only a few that can access Hulu 4K content. Thankfully, the ones that can are among the most popular streaming devices on the market. Here are the devices that can bring Hulu 4K to your living room.
Apple TV (5th generation or later)
Chromecast Ultra (but not Chromecast with Google TV)
Fire TV and Fire TV Stick
LG TVs (2017 UHD models or later)
Roku
Vizio SmartCast TV
Xbox One (S and X models)
Keep in mind HD Roku and Fire TV sticks won't output 4K video just because those apps support 4K. You'll still need the 4K model of those devices to access the content.
Does it cost extra?
One of the best aspects of 4K on Hulu is that it costs absolutely nothing. Netflix might think that Ultra HD means customers should poney up extra, but Hulu gives you glorious 4K for $5.99 per month. Sure, Amazon also gives users 4K movies and shows for the same price, but Prime is much more expensive than Hulu.
If you've got a 4K TV and a budget, Hulu is the cheapest way to bring great Ultra HD content home.
How much data does 4K content use up?
Something to keep in mind is how much data 4K content uses each month, particularly if your ISP rations your data. For example, here's a chart of how much each tier of streaming uses on Hulu.
Standard Definition (SD): 1.5 Mbps
High Definition (HD) 720p*: 3 Mbps
High Definition (HD) 1080p: 6 Mbps
4K Ultra HD: 16 Mbps
You'll notice 4K uses more than twice as much data as HD. A single 4K movie can suck up 14 GB of data in just two hours. If your home is on a rationed data plan because of a crappy ISP and you'd like to protect yourself from overages, you can turn off 4K when it pops up. If you see the 4K icon next to a show simply select the gear menu during playback, as shown below, and select "data saver."
What content is streaming in 4K on Hulu?
All of Hulu's 4K content currently comes from two sources, Hulu's originals and its partner FX. You might think you know what they entail, but across its movie and TV collection we've been constantly surprised by the quality of Hulu's 4K offerings.
Each month they debut new original series, movies, and documentaries for subscribers. Here are some of our favorites.
What can I watch in 4K on Hulu?
4K Movies
You'll find new 4K movies on Hulu each and every month. These are our recent favorites.
Boss Level (2021)
Hulu brings the joy of run and gun action video games to life with the explosively hilarious Boss Level. Roy Pulver (Frank Grillo) spent his life in special forces, but in retirement he's found himself trapped in a bizarre immortal loop. Every day he fights through an increasingly intense army of super criminals, reborn whenever he dies.
Will he ever level up enough to beat evil, or will he be stuck dying forever? Naomi Watts, Mel Gibson, Michelle Yeoh, Ken Jeong, and more co-star in this incredible sci-fi action thriller. If you want action this one of the best 4K movies on Hulu.
Kid 90 (2021)
You don't need to be a 90s kid to find the beautiful soul in the new documentary kid 90. Directed by Soleil Moon Frye, aka TVs Punky Brewster, kid 90 explores the explosive world of child celebrity in 90s Hollywood. Drawing from Moon Frye's personal footage, shot on a camera she carried through childhood, kid 90 is unlike other celeb documentaries.
This infuriating and moving film shows children fighting to be adults in an industry that only values their youth. Just grab some tissues first.
Palm Springs (2020)
One of 2020s biggest sleeper hits was this unassuming timeloop romantic from director Max Barbakow. When Nyles (Andy Samberg) and Sarah (Cristin Milioti) meet randomly at a Palm Springs wedding they think nothing of it. At least, until they wake up and realize they're reliving the day of the wedding over and over.
Unable to leave the venue, the day, or each each other they make the best of things by experiencing the wedding their way. Sweet, deeply funny, and romantic as hell, Palm Springs is a perfect date movie for a year trapped inside.
69: The Saga of Danny Hernandez (2020)
For a brief moment Danny Hernandez, aka rapper 69, was one of the biggest stars on earth. With billions of streams, the New York rapper was strapped to a rocket that wouldn't stop. Until that is his unending beef with other rappers and a thirst for portraying a gangster image lead him into a criminal conspiracy.
Starting from Hernandez's early life and following his controversial career, 69 is an eye opening and troubling documentary. But buried in its wild tales is a story about a troubled kid trying to overcome poverty, and screwing up spectacularly along the way.
4K Shows
Animaniacs (2020)
Steven Spielberg's beloved 90s hit Animaniacs is back with one of the best reboots in modern history. Viewers rejoin Wacko, Yacko, and Dot after decades of exile. Returning to their rightful place at Warner Brothers our heroes learn the world has changed a lot in the last 20 years.
Bringing back beloved secondary characters like Pinky and the Brain along with its classic sense of biting satire, Animaniacs hasn't missed a beat. Plus the beautiful animation makes it one of the best 4k shows on Hulu. However, its politics haven't changed much either, so Fox News viewers should expect some teasing.
Runaways (2017)
Runaways, created by Brian K. Vaughan of LOST and Saga fame, tells the story of a group of teens that are forced to hang out because their parents are friends. But when they discover their parents are evil super-villains they hit the road, discovering their own power on the way.
Sharply funny with brilliant effects for a TV show, Runaways shines in 4K giving each energy blast and dinosaur glorious extra detail. Did we mention there's a dinosaur? Don't miss out on a single season of Runaways.
11.22.63 (2016)
James Franco stars in this mini-series adaptation of Stephen King's epic time travel novel about a man trying to stop the assassination of JFK. Using a portal in the back of a dinner English teacher Jake Epping travels from 2011 to September 9, 1958.
With a few years to stop the murder Epping slips into society, unaware the Lee Harvey Oswald might be the least of his worries. Converting an 849-page book into eight episodes is was no easy task, but the filmmakers squeeze in almost every great moment fans long for. Beautifully recreating the period, while providing chilling thrills, 11.22.63 is a masterful King adaptation.
Ramy (2019)
Ramy is loosly based on the life of Egyptian-American comedian Ramy Youssef, who plays himself. But this isn't another show about how tortured comedians are. Instead Ramy aims to explore the challenges of being a modern millennial caught between your generation and your faith.
There aren't many representations of Muslims in the world of comedy, but you don't have to be a believer to enjoy it. This is one of the best filmed, most thoughtful comedies on TV today. It was even nominated for two Emmys in 2020, with Youssef getting a nod for best lead actor and Mahershala Ali for supporting actor.
Does Hulu Live TV have 4K content?
Sadly Hulu Live TV doesn't not have 4K content at this moment. However, if you can watch Hulu's 4K content on your current device, that means you're getting the best Hulu Live TV experience. On the majority of Hulu's supported devices Hulu Live TV is only in 720p 60fps HD quality.
However, the devices that support Hulu 4K show Hulu Live TV in 1080p 60fps HD. Even if you can't watch live 4K shows on Hulu, this is a win. If you don't feel like scrolling back up, here are those devices again.
Apple TV (5th generation or later)
Chromecast Ultra (but not Chromecast with Google TV)
Fire TV and Fire TV Stick
LG TVs (2017 UHD models or later)
Roku
Vizio SmartCast TV
Xbox One (S and X models)
Editor's note: This article is regularly updated for relevance.
The Daily Dot may receive a payment in connection with purchases of products or services featured in this article. Click here to learn more.