The world's largest movie theater chain is coming for MoviePass. AMC has announced its own version of the increasingly popular movie ticket subscription service, built specifically to compete with MoviePass' model. Starting June 20, AMC will begin offering customers its AMC Stubs A-List subscription service as part of its AMC Stubs loyalty program. Here's everything you need to know about AMC Stubs A-List, how it stacks up vs MoviePass, and if it's worth it. 
What is AMC Stubs A-List?
For $19.95 a month, AMC Stubs A-List gets subscribers access to three films per week. Subscribers can't roll unused passes over to the next week, but it does work with RealD, IMAX, and Dolby Cinema showings. Subscribers can also see multiple movies in one day and see movies they've previously viewed. There's just one catch: Subscribers must agree to a three-month commitment, but ACM Stubs A-List comes with a 12-month price guarantee for subscribers.
Subscribers are currently able to reserve slots for when the service officially launches on June 26.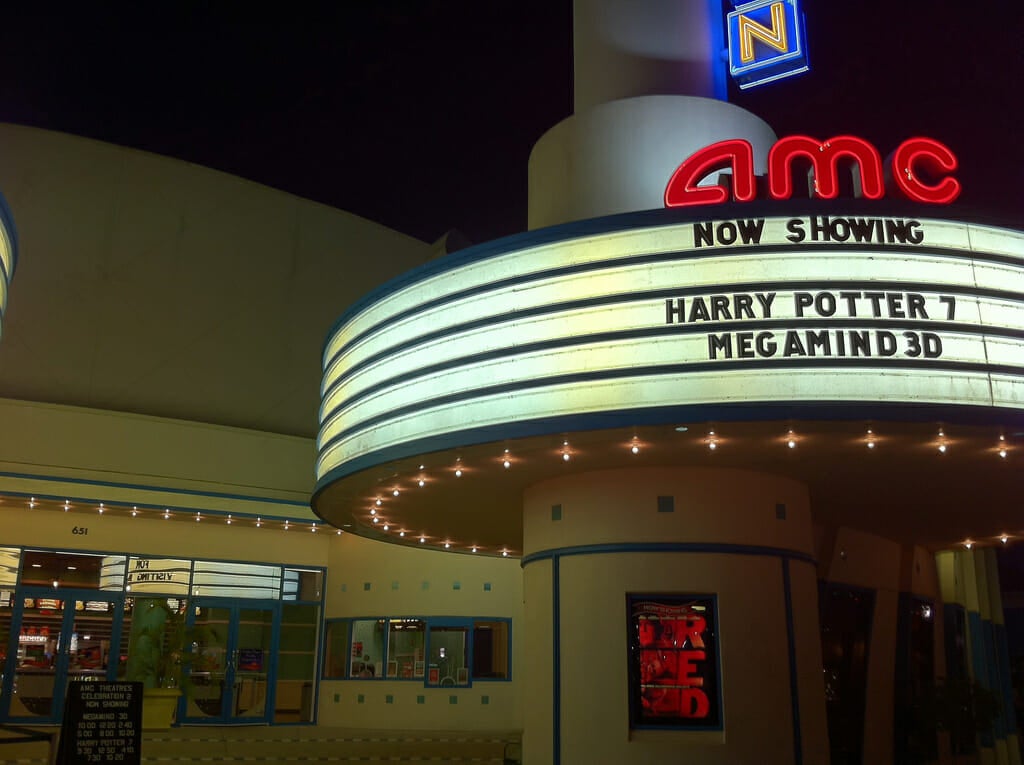 How does AMC Stubs A-List Work?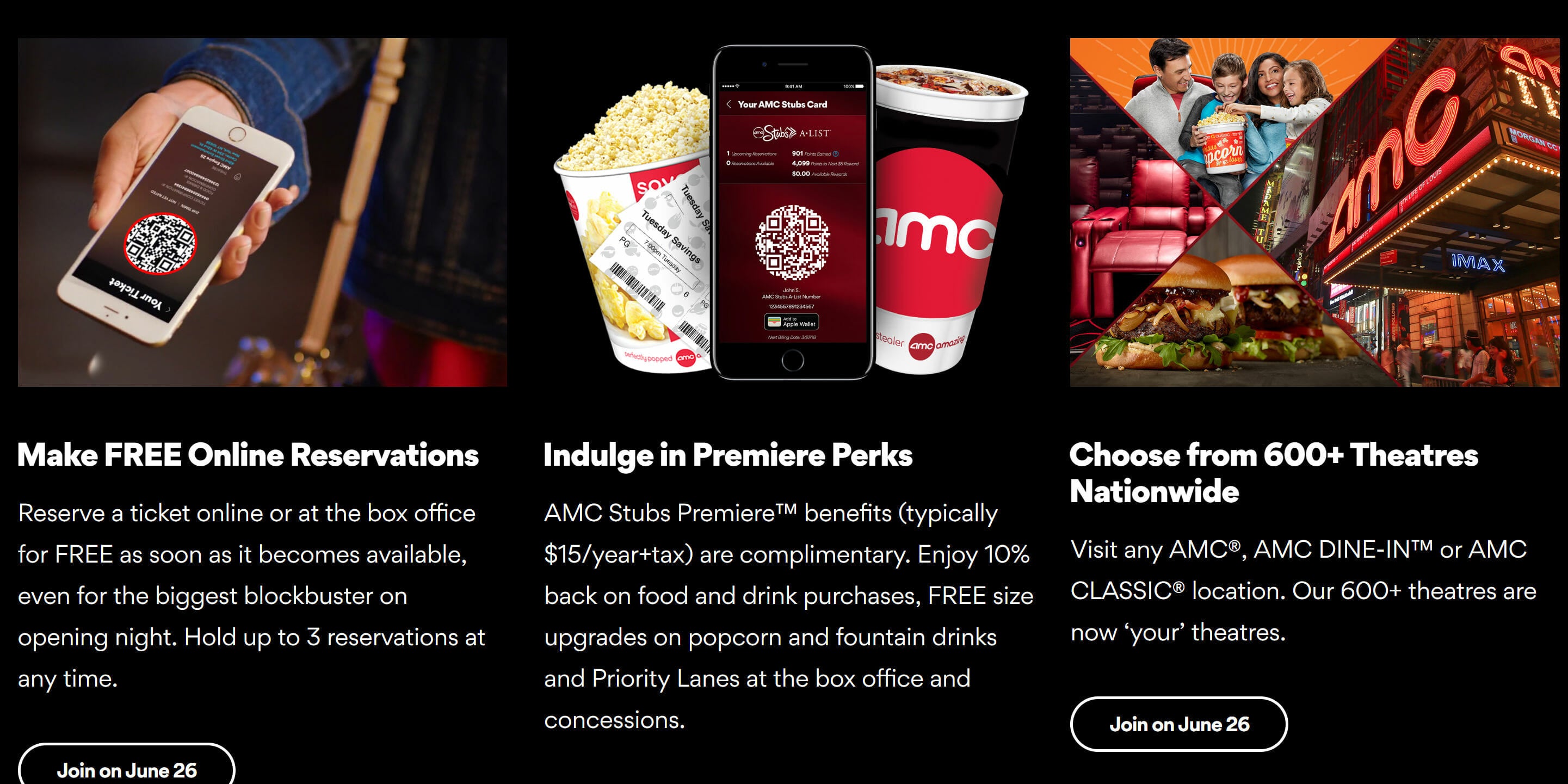 AMC Stubs A-List works at each of the 600-plus AMC theaters in the United States. After subscribing, you'll be able to make reservations at the box office, or through AMC's app as soon as it becomes available. Subscribers can make three reservations per week, and they can do so at any time, allowing you to schedule out your film night (or nights) in advance. You won't be charged any surplus fees beyond the $19.95 subscription fee.
There are other perks that come with AMC Stubs A-List membership. Subscribers automatically receive all of the benefits of AMC Stubs Premiere (a $15/year value), which includes 10 percent off on concessions, priority lane access, and free size upgrades on popcorn and drinks.
AMC Stubs A-List vs MoviePass
MoviePass currently offers two different plans. The MoviePass Unlimited plan is $9.99 per month and allows one film viewing per day for the whole month. By contrast, AMC Stubs A-List offers only three movies per week (or roughly 12 per month), but you can watch multiple movies on a single day.
MoviePass also has a "limited-time offer" lets you view three films per month for $7.95 per month plan. It comes with a free three-month trial of IHeartRadio All-Access. Both MoviePass plans allow subscribers to cancel at any time and can be used at any theater that accepts MasterCard. MoviePass currently only works on normal 2D showings.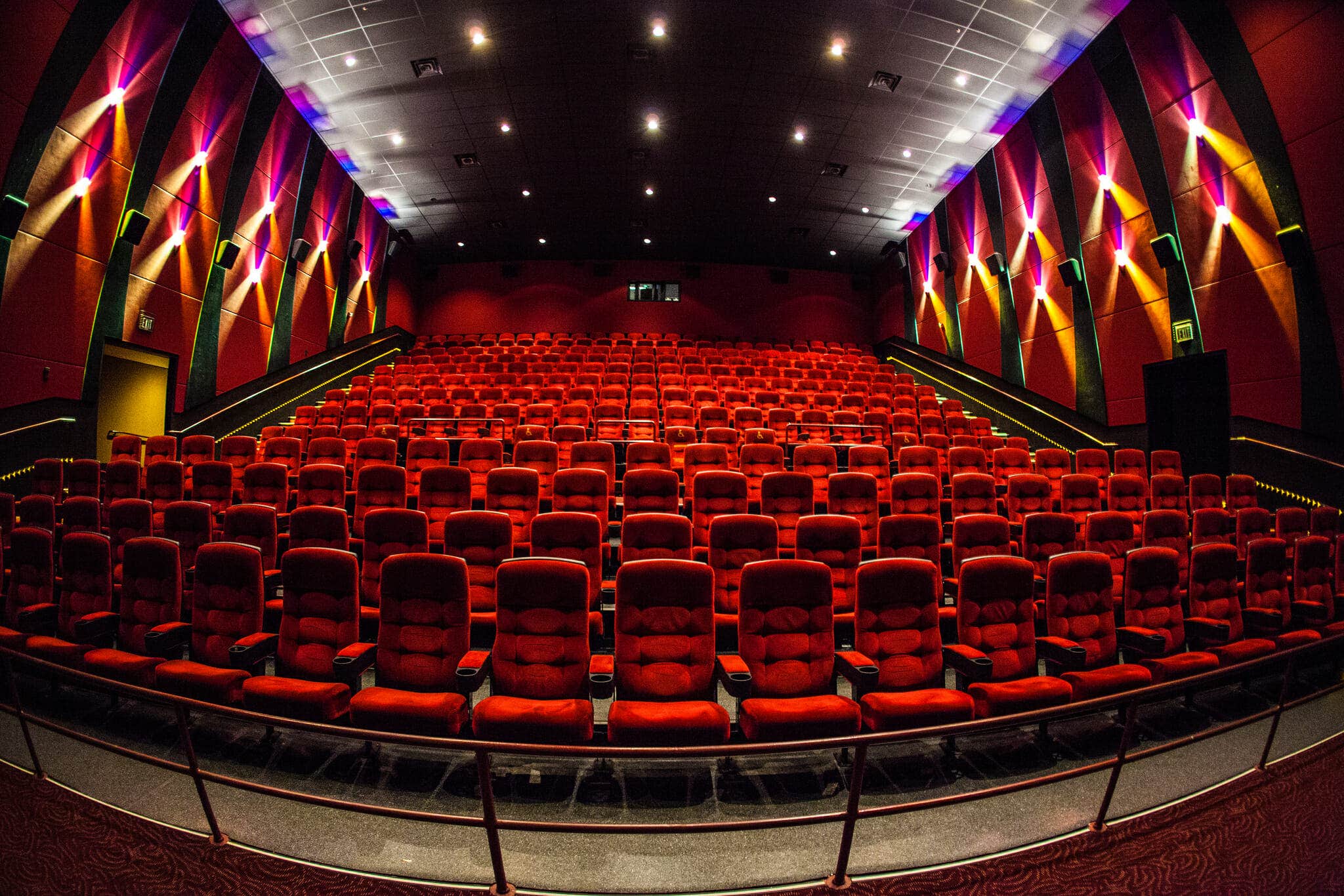 AMC Stubs A-List vs MoviePass: The battle thus far
AMC's announcement comes on the heels of MoviePass' financial woes and escalating tensions between the two companies.
Founded in 2011, MoviePass has accrued 3 million subscribers since decreasing its cost last summer from $50 a month to its current price of $9.99 per month. Last October, MoviePass parent company Helios & Matheson Analytics' stock was trading at $38.86 a share. It closed June 19 trading at 44 cents per share. Helios & Matheson is fighting right now to not be excluded from the NASDAQ. (According to NASDAQ guidelines, companies must trade at a minimum of $1.) 
MoviePass' business model has stirred up controversy and questions of sustainability. MoviePass purchases tickets at full price, then discounts them, with company leadership hoping to exploit the cheap subscription price to collect ostensibly profitable data on customer behavior.
Since 2002, movie theater ticket prices have increased by 54 percent, and ticket sales have dropped by 22 percent. Both companies are struggling to adapt to the era of on-demand entertainment, with streaming services like Netflix and Amazon Prime making it easier than ever to watch original productions at home. 
AMC and MoviePass have had a very rocky business relationship for some time now. According to a report by Variety, after MoviePass unveiled its current price model, AMC threatened legal action and called the company a "fringe player." In January, MoviePass removed 10 of AMC's most popular theaters from its service, claiming it was a test to see if customers would use a different theater if necessary. The movie clearly signaled to AMC that it would have to work with MoviePass or deal with further complications.
---
TL;DR
AMC Stubs A-List cost: 

$19.95 a month

AMC Stubs A-List benefits: 3 free movie tickets per week at AMC theaters, including 

RealD, IMAX, and Dolby Cinema showings

AMC Stubs A-List cons: Requires a three-month commitment
---
AMC Stubs A-List worth it?
Deciding whether AMC Stubs A-List is worth it ultimately comes down to what you can afford, how often you go to the movies, and whether you have an AMC theater nearby. MoviePass clearly carries the advantage when it comes to location, since it can be used at any theater that accepts MasterCard, but you can't see 3D or IMAX films with MoviePass, which a lot of blockbusters end up on.
A-List is also $10 more expensive, but it does allow you to binge multiple films in a day and, most importantly, reserve a seat well before the show. One of MoviePass' biggest issues is the fact that you need to be within 100 yards of the theater to make a reservation, effectively making it difficult to secure good seats unless you show up long before a film starts. That convenience factor alone can make the cost of AMC Stubs A-List worth it.