While the presidential election, Apple's iPhone 5, and Psy's infectious "Gangam Style" kept people entertained this year, it was the GIF that really made the world go round. And around. And around.
The compact image format was created over two decades ago by CompuServe's Steve Wilhite and Alexander "Sandy" Trevor as a versatile alternative to the JPEG is the lingua franca of the 21st century.
Only in the last year, however, has the GIF, which technically stands for graphics interchange format, taken off. It's been used by President Barack Obama to win his reelection, Coca-Cola to sell some soft drinks, and by nascent Internet artists eager to reclaim the image format stymied by early hosting sites like GeoCities.
GIF got a definitive mark of legitimacy Monday when Oxford English Dictionary officially named it America's Word of the Year. Each year, England's Oxford University Press tracks words that best capture the mood and spirit of a population.
"It's safe to say 2012 was of the year of the GIF, for sure," Tumblr GIF artist Lacey "lulinternet" Micallef told the Daily Dot. "Between online viral marketing campaigns and music videos being shot in a way specifically keeping in mind that GIFs will be made—it seems everyone has finally accepted and recognized the power of the GIF, so to speak."
If that wasn't enough, here are 10 more reasons why 2012 was indeed the year of the GIF.
The reaction GIF is the modern day emoticon. With endless archives on Reddit and ReactionGIFS.com, animations for every emotion possible are just a few clicks away. Even New York City Mayor Michael Bloomberg has gotten in on the GIF craze, tweeting his reaction to securing the 2013 MLB All-Star game for Citi Field in May.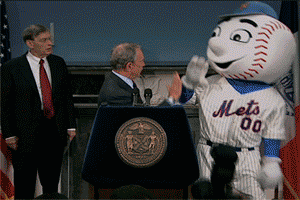 While President Bill Clinton is remembered for his efforts to help establish the modern day Internet, President Barack Obama will be known for perfecting its use. Since January, Obama's social media team has jumped on the GIF animation bandwagon, reblogging animations depicting the president listening to music and giving speeches. These animations have collected thousands of notes on Tumblr and cemented Obama as the first president in history to embrace the format and incorporate it into a presidential campaign.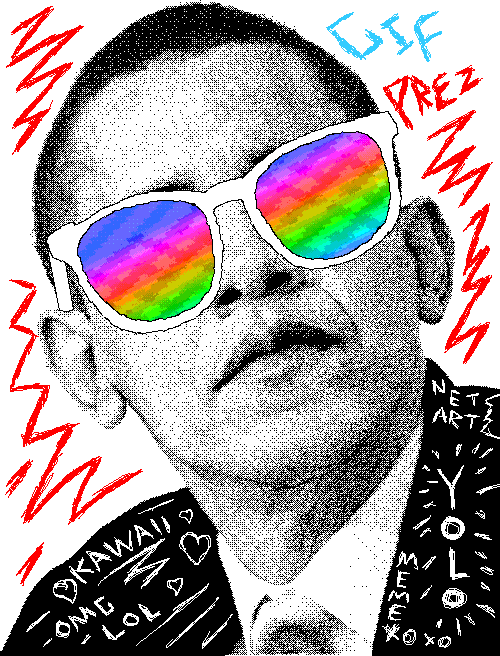 From its small beginnings in a shared office space in Manhattan, David Karp has turned his blogging network into social media juggernaut. In just five years, Tumblr has become a fixture of the New York tech scene with more than 100 employees, 20 billion pageviews a month, and a spot among the top 20 most visited websites in the U.S. And none of this would have been possible if it were not for the 77 million posts a day the networks collects across 79 million blogs.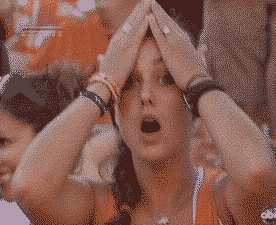 Who need to teach preschool when you can create GIFs for a living? Just ask Lacey "lulinternet" Micallef, a 24-year-old artist who ditched her job in Missouri to move to New York and made GIFs the crown jewel of her artistic arsenal. To date, she has created GIFs for AMC's Breaking Bad and become the quintessential Tumblr artist. She also joins the likes of Mr. GIF, an artist collective from New York, as two of Tumblr's top GIF tag editors responsible for keeping the network stocked with original animations.
5) The 25th anniversary of the GIF
On June 15, the GIF celebrated its 25th anniversary, with illustrators from all around the world sharing some original animations and their feelings on the format. "
They are the essence of digital folklore and the early Web, when making your own site and feeding collections of free graphics was a parallel process," Russian GIF artist Olia Lialina told the Daily Dot in June.
"They were made to be distributed, to become parts of the pages of others, manifesting that the WWW is about spirit not skills!"
6) Cinemagram
For the GIF artist on the go, Cinemagram on the iPhone has become the app of choice. The popular application from Montreal-based Factyle allows users to take mundane scenes like a fan blowing into works of art popularized by cinemagraphs. The app collects 100,000 animations a day, is powered by about 300 Amazon servers, and has collected a strong celebrity following.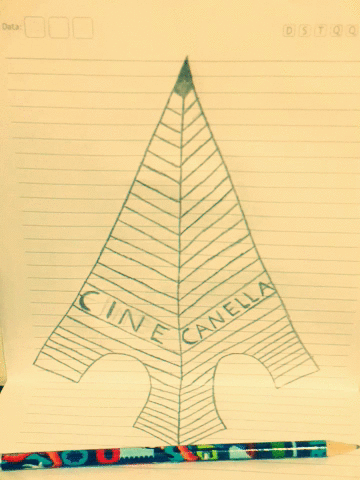 Every artist looks for that first exhibition to help legitimize the work they have done. For Tumblr GIF artists, that showing is Moving the Still, an art exhibition featuring animations from the world's best GIF artists. The exhibition will be shown in December at Art Basel Miami Beach, a sister exhibition of Art Basel, a 42-year-old art fair started in Switzerland. Since opening the public submission on Oct. 17, the exhibition has collected more than 600 submissions for about 20 spots.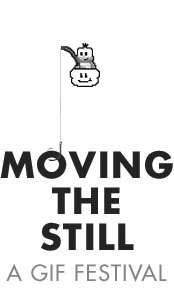 8) Live-GIFing
If live-tweeting an event is the setup of a joke, live-GIFing is the punchline. During the presidential debate season, Tumblr HQ was buzzing with GIF creators who turned fantastical facial expressions into easily digestible looping animations. The animations ushered in a new way to interact with politics in what GIF artist Dan Toth called "a modern day, rapid fire, political cartooning."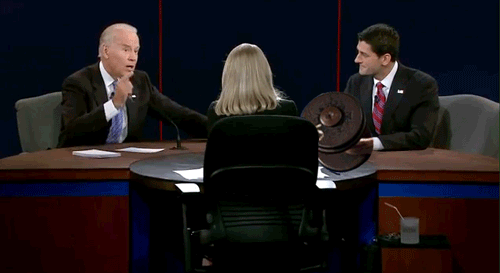 BuzzFeed's Michael Hayes is helping skew the way the Tumblr kids digest news with GIF Hound. The Tumblr takes breaking news events and pairs them with a short news blurb and GIF.
"GIFs are the best thing on Tumblr, but I felt there was kind of a GIF void in Tumblr's news category," Hayes told the Daily Dot in May.
"I wanted to experiment with taking something truly native to the platform and using it to help get important headline news stories in front of people who are on Tumblr because they really connect with GIFs as a shareable form of media."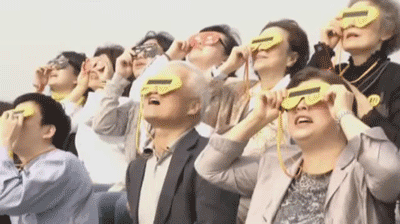 10) GIF advertising
Calvin Klein, Coca-Cola, Adidas, and American Apparel are just four of the countless brands that have embraced the GIF in their advertisements. GIFs for each brand have been featured on Radar, a tool that is typically used to push out original and interesting content from around the community but has recently seen the introduction of paid placements.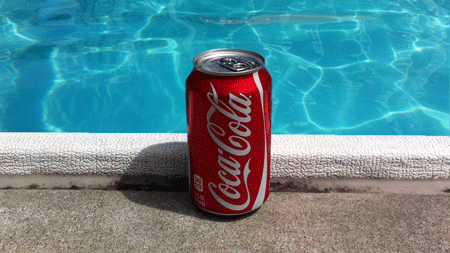 Art by Jason Reed