After oversleeping one weekday a month ago, MTV staffer Jimmy Repeat was woken up by an urgent phone call from work.
"Get your shit," Repeat recounted to the Daily Dot. "They agreed to do five minutes with us. Get on a plane."
MTV needed Repeat to fly to England that evening to meet One Direction, the British-Irish boy band and international sensation. His only task was to capture more than 60 GIF animations of the group for MTV's upcoming Video Music Awards.
"I left Wednesday night, got in at about 2pm Thursday their time, and had the shoot at 4pm," Repeat recalled. "I flew back the day after, on Friday. My brain was fried. It was crazy."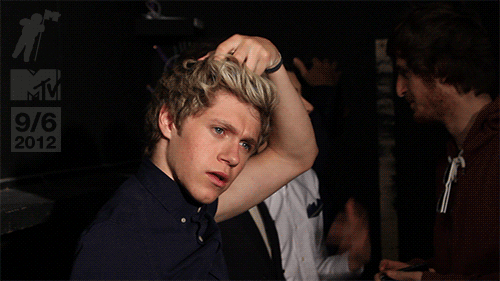 And if one word could sum up the last year for Repeat, it would be just that—crazy.
As one half of the artist collective known as Mr. GIF, Repeat and his college friend Mark Portillo have been at the forefront of the resurgence of the GIF, or graphics interchange format. Developed by Compuserve in 1987, GIFs allowed individuals to create compressed animations using timed delays.
Repeat and Portillo have elevated that concept into an art form.
In the last year, the duo's quirky, topical and downright beautiful animations has led to commissioned works for the likes of Forbes, XXL magazine with Rick Ross, designer Mark Ecko, Vice magazine, Late Night with Jimmy Fallon, and chef Anthony Bourdain.
"I think the format is fulfilling what it was supposed to do," offered Portillo, who met Repeat while at New York's Fashion Institute of Technology.
"Maybe the people who made it didn't intend for it to do end up what it is now. Technology has gotten better compared to the '90s,when you had a GIF with only two or three frames. Now, you have more capability with it. You have bigger GIFs, a faster Internet."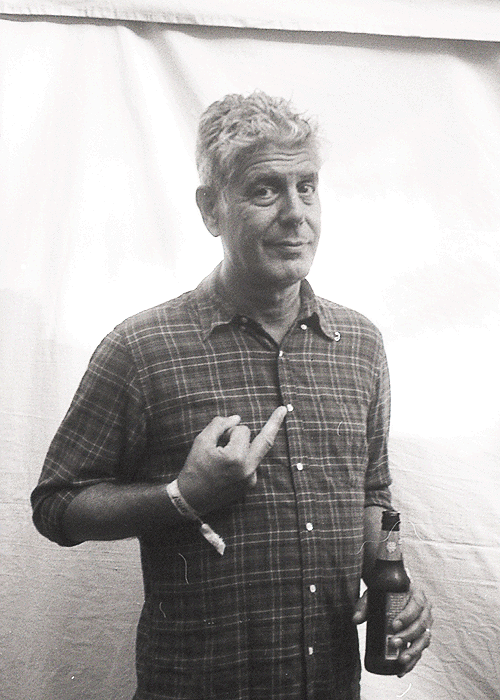 Portillo and Repeat came up with the idea for Mr. GIF during a smoke break in April 2011. The idea was to take comics, a medium long-established in print, and GIFs, a relegated format trying to strip its GeoCities stigma, and bring the two together.
"We wanted to be the first completely animated GIF comic, Repeat said. "It's really labor intensive. Writing all the panels, planning out all the animations, and keeping the story coherent was really difficult."
"We made a Tumblr to kind of start a following while we worked on it," Portillo added.
The pair never ended up finishing the comic. Instead, they focused on GIFs for art's sake, working together with their friend Seyran Dalipovski, who has since gone on a GIF hiatus, to churn out 30 to 60 original animations a month. The work was an eclectic and electric mix of hand-drawn art, photographs and 8-bit compositions.

"Our goal from the beginning was to never be the same," Portillo said. "We didn't set out to just do illustrations forever. We never want to be stale. Making the same things over and over getting boring. It forces us to try different things."
Repeat and Portillo plan on designing GIF inspired products to sell on their site over the next few months. But in the meantime, they're just happy making cool animations.
"It's kind of crazy how respected it's become in just the last year," Repeat said. "I can see more and more people wanting it.
"This year we're just going to tear it up."
All illustrations by Mr. GIF