I'm well aware that it's the end of January, you're going midwinter stir-crazy, and nobody is in the mood to be productive. How else to account for my Facebook newsfeed, which has lately been clogged with results from a series of insipid quizzes offered by something called Zimbio?
People, please: There are a million better ways to distract yourself online, and without advertising that you're deliberately wasting precious hours of your life.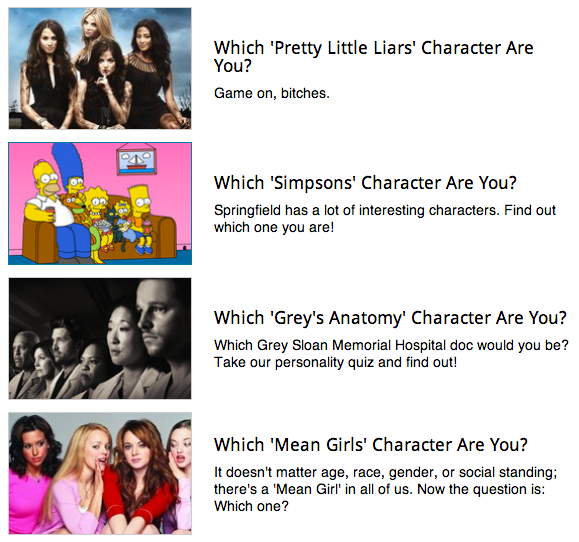 The Zimbio site itself scans like an Upworthy or ViralNova without an editorial voice—their tabs include topics like "Celebs" and "Pictures." But the quizzes are their most popular offering by far: multiple-choice affairs that essentially test your ability to remember the attributes of your favorite TV and film characters (or divine the lazy opinions of the quiz writers). Do we really need to congratulate ourselves for "being" Han Solo when all it takes is recognizing his laser pistol? I suppose it's better than a misdiagnosis of Alzheimer's, anyway.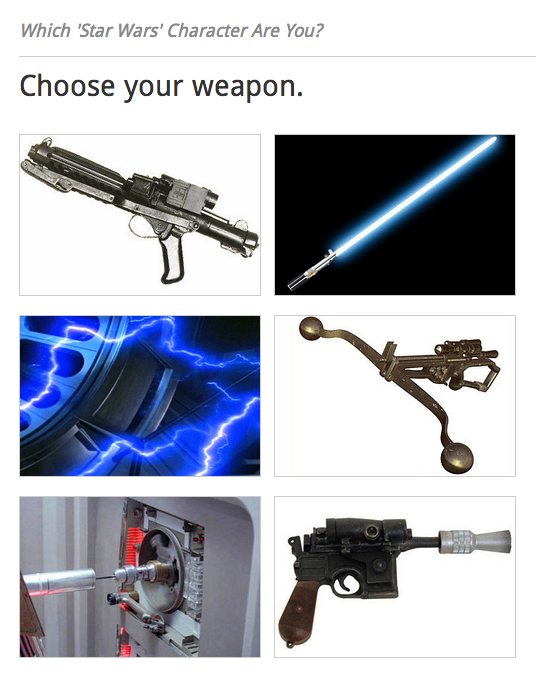 But these bland exercises in self-evaluation have proved so mindlessly shareable that now they can scarcely be avoided. There's mounting pressure on all sides to click—if only "just for a goof." Thank God we have people like comedian Curtis Retherford to fight back with some high-quality trolling. (Sadly, Zimbio embraced the many sarcastic parodies of their work as "the highest compliment.")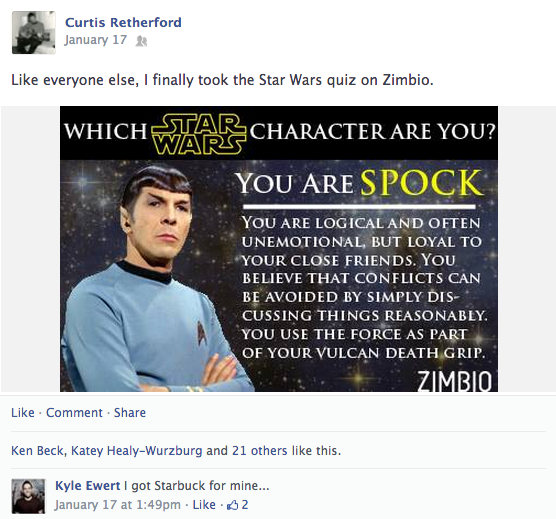 And Zimbio is hardly the only one exploiting whatever cognitive defect makes us want to answer meaningless questions: BuzzFeed enjoyed substantial pageview success with a pair of recent quizzes that scientifically determine "What City You Should Actually Live In" and "What Fictional City You Should Actually Live In" by inquiring as to your favorite incarnation of Beyoncé, etc.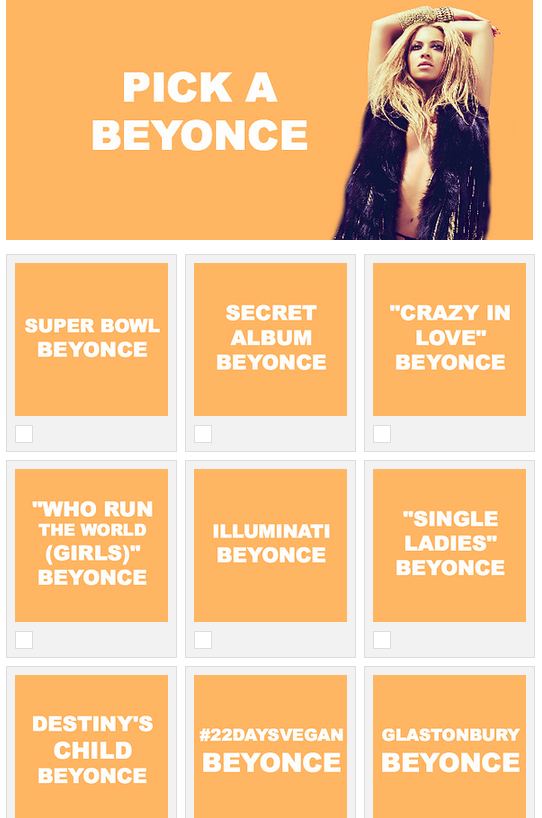 Even a journal as august as the New York Times is not immune to the mania for time-sucking nonarticles. When they unveiled an American English dialect map quiz titled "How Y'all, Youse and You Guys Talk," everyone with a day job spent 15 minutes mouthing words and carefully checking boxes in order to find out… where they're from. Somehow, a linguistic exam seems like a terribly inefficient route to that information.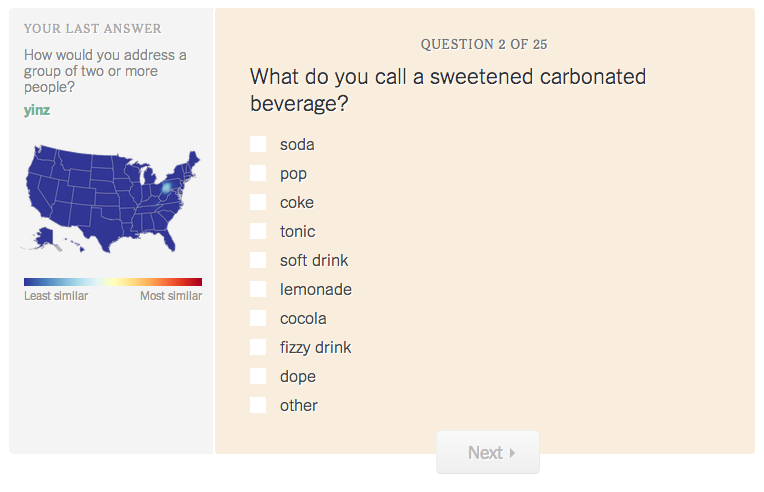 I know, I know—without quizzes, how are you supposed to procrastinate online? Try falling down a Wikipedia rabbit hole, that's always fun: perhaps you can solve the mystery behind one of these unexplained sounds. Or spend time crafting a truly devastating subtweet. Or search news outlets for something to remix in Photoshop. You could even—wait for it—make your own dumb quiz. It's also nice to sit there, with your thoughts, doing nothing, but that may be a bit advanced.
Photo by ZeLIG School/Flickr