On Monday, a woman who goes by "Stina Marie" on YouTube posted a video of herself absolutely crushing it on a karaoke machine at Sam's Club.
The video begins with whoever is filming encouraging her friend by saying, "People wanna hear it! The people wanna hear it!"
The woman then nervously launches into "Maybe This Time" from the musical Cabaret.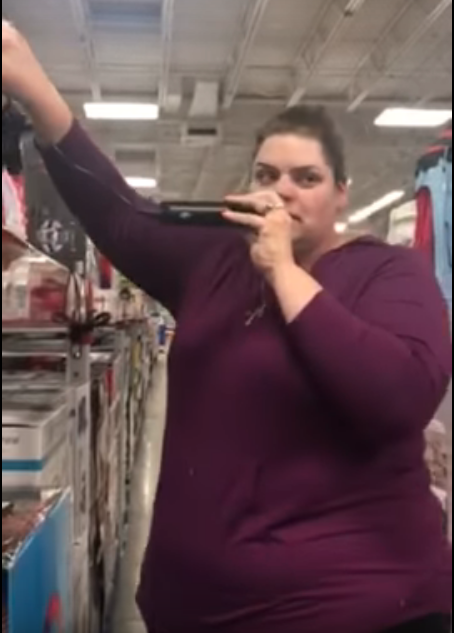 She begins at barely above a whisper (which actually kind of works for the song) and then slowly increases in volume as confused shoppers pass.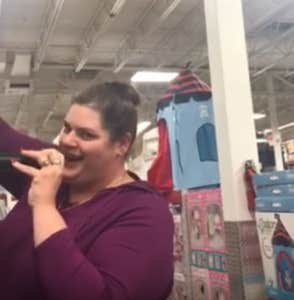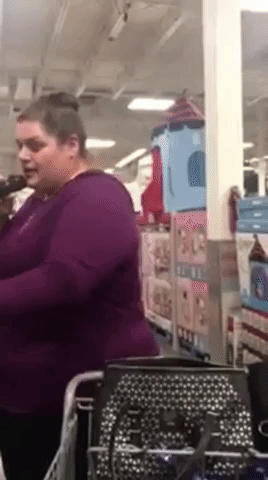 Then, by the end, she's really belting it out.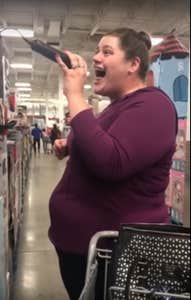 She crushes the song so undeniably hard that the good people of Sam's Club have no choice but you give her a round of applause.
"Got a little brave and tried out Sam's clubs karaoke machine !" The singer wrote in the YouTube description "Yasssss ! Quite proud of this ! Song credit 'Maybe This Time' from the musical Cabaret channeling my girl Liza !!!!!!"
At this point, not much is known about the mystery woman, although judging by her other YouTube videos, she seems to be at least a semi-professional singer. If not, it might be time to quit that day job.
Liza would be proud.