David Samuelson Jr. grew up in Flint, Michigan. He was born with a condition that made it extremely difficult for him to gain weight, even after doctors put a feeding tube in his stomach. He is now 5'3″ and weighs approximately 60 pounds.
Three weeks ago, Charles Dion McDowell was arrested in Florida for possession of meth, cocaine, and marijuana, with intent to sell, as well as fleeing police. The Escambia County Sheriff's Office posted his mug shot on Facebook, along with the hashtag #gotcha.
Neither man has had an easy life, and ten or twenty years ago that's how things might have stayed, but this is the age of viral stardom, and both men have found a way to spin their hard-knock lives into viral fame.
Samuelson, who has an extremely long and skinny neck, became known on the internet for his foul-mouthed videos, posted to both Instagram and YouTube.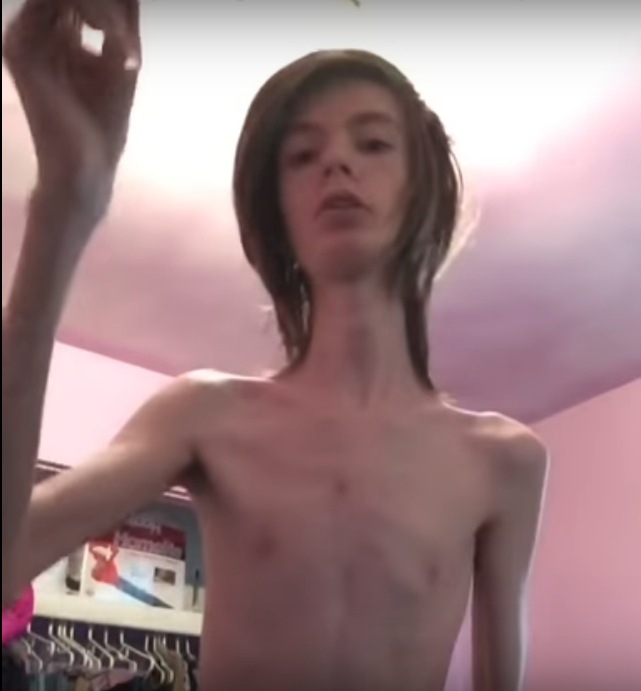 He's become known as either "Damn Long Neck" or "Daddy Long Neck" and currently has over a million followers on Instagram, although at some point his account was set to private. He's even made videos with fellow viral sensation Gucciberry.
McDowell, on the other hand, became famous after the sheriff's office posted his mug shot and bragged about his arrests.
People couldn't get over how thick the man's neck was, and the puns came in fast and furious.
31 year old Charles Dion McDowell is captured. His neck is still at large. pic.twitter.com/f7OhtAMRVA

— Brian Hunsucker (@Hunsucker4) November 14, 2018
https://twitter.com/Felonious_munk/status/1062796220131876865
https://twitter.com/suzeeyvibe/status/1062902141449330689
Does this belong here? from memes
Joe Rogan even ended up talking about McDowell on this podcast.
McDowell was quick to capitalize on his sudden fame, setting up an Instagram, and billing himself has @Damnwideneck. You can even buy official merchandise, just in time for the holidays.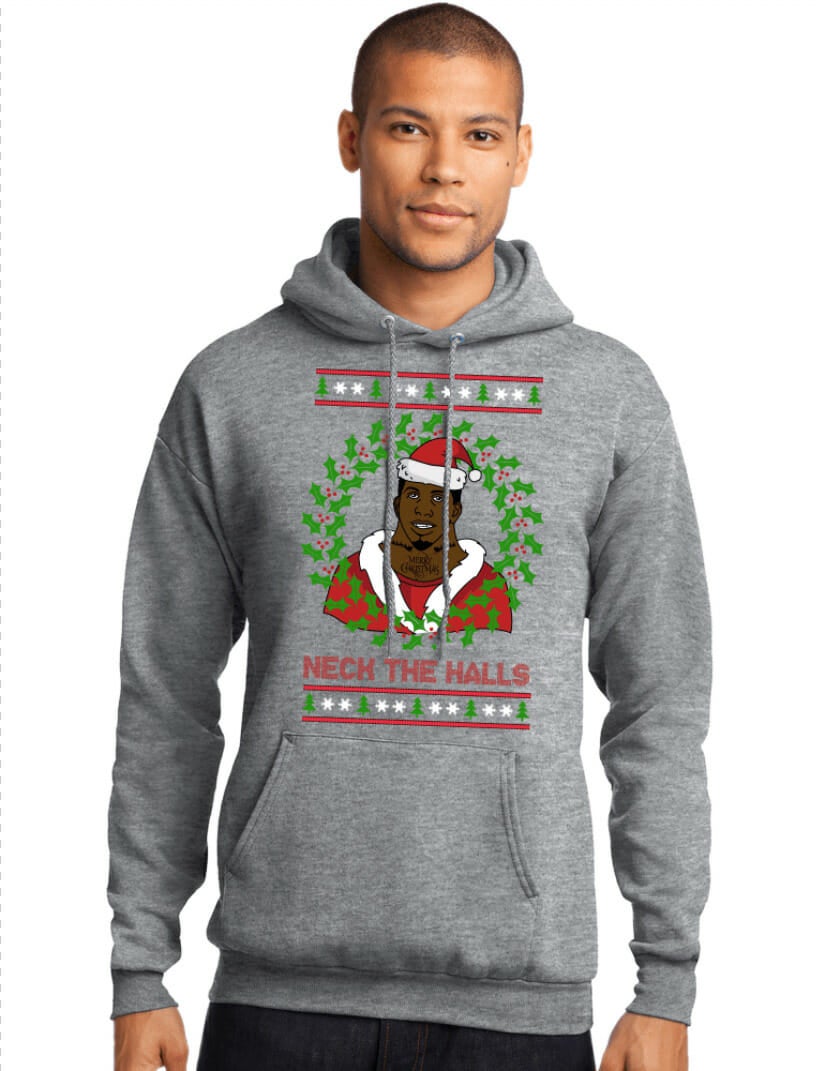 It was only a matter of time before Wide Neck met Long Neck. The video, which was posted across multiple accounts and platforms, was the crossover the internet couldn't get enough of.
https://www.instagram.com/p/Bq3o8CGnRH4/
They even hyped the video beforehand by posting clips of themselves getting into an argument.
https://www.instagram.com/p/Bqr4cE8nkam/
The video of the historic meeting, posted only a day ago, has now been viewed almost a million times.
Clearly (thankfully?) it doesn't have the look or feel of Samuelson's earlier videos, and there's a reason for that. Both Samuelson and McDowell's accounts are being managed by someone called Millz, who also manages other internet stars like Supreme Patty, and Kushpapi. The various videos on these channels all have a similar vibe, and it's no surprise that the players involved end up appearing on each other's feeds.
https://www.instagram.com/p/BqTfOA1l8GV/
Once you begin to see how these things come together, it's natural to wonder if people are being manipulated or taken advantage of. It's certainly not hard to draw parallels between these videos and the sideshow acts of the 1900s. So should you feel bad for enjoying these videos? When you laugh, are you laughing with the subjects or at them?
At least in the case of the "Meeting of the Necks," everyone involved seems to be in on the joke. It really all comes down to who's calling the shots and, maybe more importantly, who's keeping the lion's share of the money. As amusing as they may be, that's a question these videos don't answer.