A meme format has taken over Twitter in the last week, and it's causing a lot of people to ponder what ISN'T but FEELS.
The origin of the format appears to be Twitter user abcdrih, who posted on November 10: "What's something that ISN'T racist but still FEELS racist to you?" They got things rolling with a few examples: "White men in flip flops," "jorts," and "people who don't wear face masks."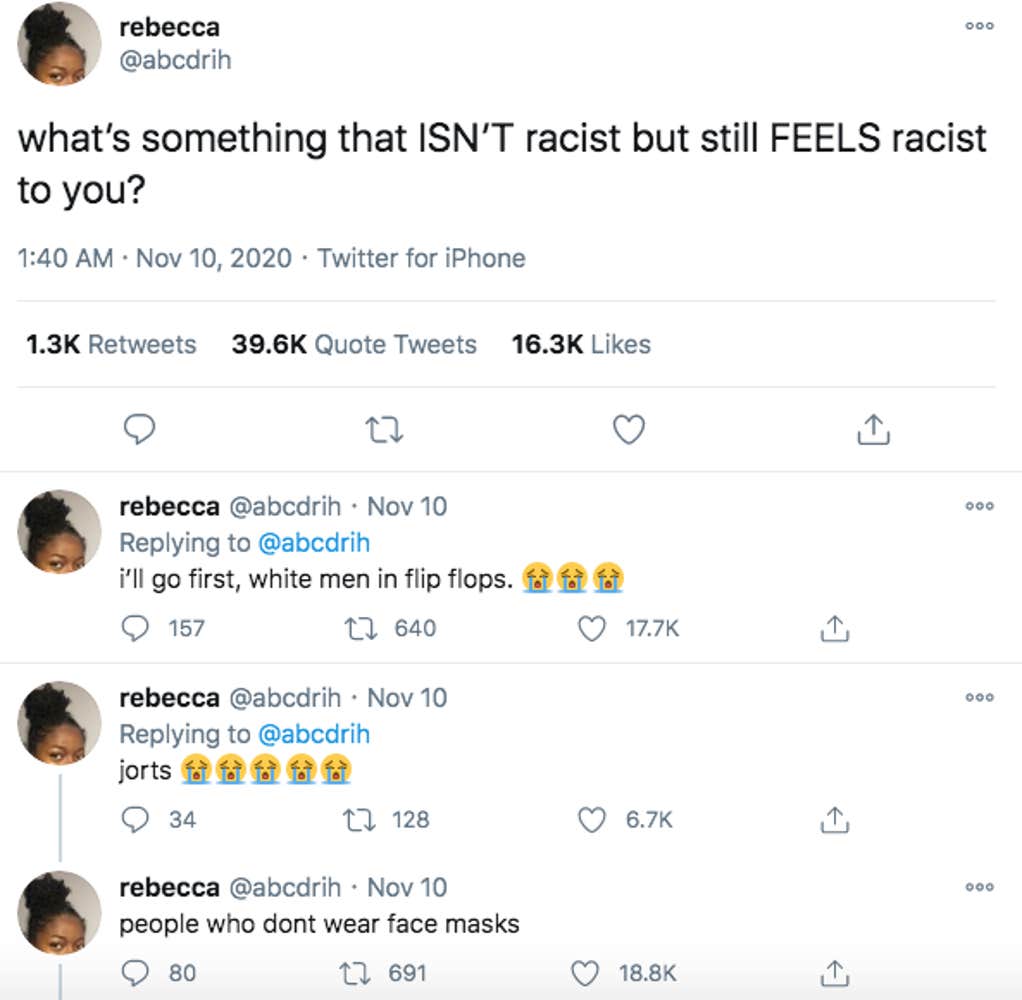 Others chimed in with their own examples.
That tweet opened up the floodgates, and variations quickly followed: "What's something that ISN'T Black but FEELS Black to you?"
"What's something that ISN'T gay but still FEELS gay to you?"
Is this deconstructed tweet its final form? No, the meme kept going, and the questions got more niche.

As pointed out on Twitter, the variations made some people anxious, because inevitably the questions and responses would be far enough removed from the original tweet that they would start to feel racist. Soon, Brand Twitter latched on.
While the format went viral on Twitter, it evolved on TikTok as well.
Reached for comment, abcdrih, who goes by Rebecca on Twitter, told the Daily Dot: "Well, I like to ask random questions on my account and I guess this is one that caught on with a lot of people. I didn't realize it would blow up like that to where brands like SportsCentre and CBC would use that format. I wish there was a way I could monetize viral tweets especially during COVID Haha."
---
More essential culture reads
---