Even members of the most hated religious group in America need love.
Websites like Christian Mingle might be too tolerant for the Westboro Baptist Church, so it's about time the group made its own online dating site for its approximately 40 members and anyone else out there who hates, well, everyone.
Love is love, but for the WBC, hate is also love.
Like every other online dating commercial out there, it features a couple who successfully found love—but in this case, the spark was lit with the opening line "God hates f*gs." 
"For me, Westboro Mingle is this vehicle that God did use to put my wife and I together," the man says. He and his sweetheart list their common interests, which is really only one: they hate everything.
Westboro Mingle is in fact a real website, and a great one at that. (Spoiler: It's really, really gay.) But this dating service video was uploaded to YouTube seven months ago by the sketch comedy group The Shorts Show and ended up on the front page of Reddit.
The comedy group showed its love towards Reddit in a very un-WBC-like way.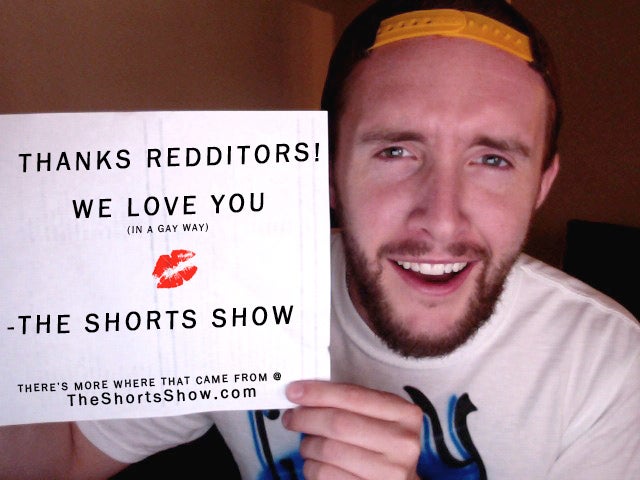 Photo via The Shorts Show
H/T Reddit | Photo via TheShortsShowComedy/YouTube