If you've looked at any somewhat popular video on YouTube, you've seen them.
Crude, vulgar, and otherwise unthinkable remarks regularly make their way to the platform's Top Comment spot.
It's a problem that extends far beyond YouTube. The stereotypical redditor will weigh in with misogynist bile, and Facebook comments are frequently full of banality. Some writers and publications have completely shut down comments on their sites.
One handy Twitter user has taken it upon him or herself to send reminders to avoid reading comments. Since late November, @AvoidComments has urged more than 10,000 followers to steer clear of the opinions of the masses with roughly one tweet per day.
To be fair, there are many comment sections full of interesting people and discussions (see the New York Times, Polygon, and The AV Club, not to mention our lovely readership). That said, comments sections are like a box of chocolates: You never know what they're gonna hate.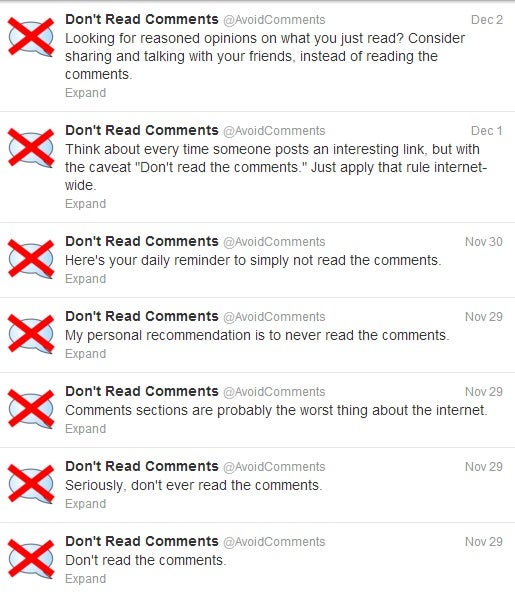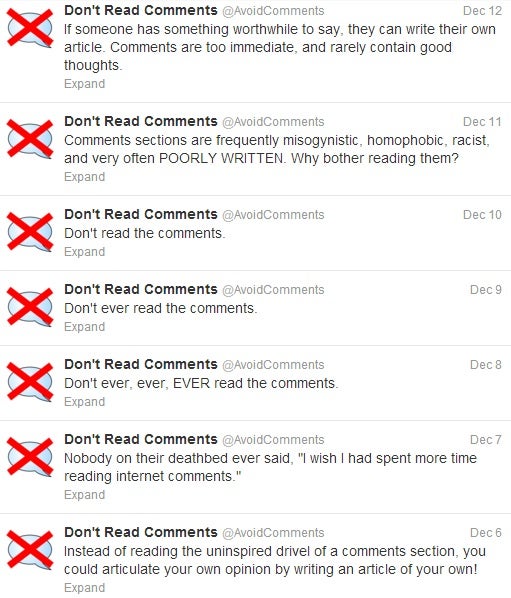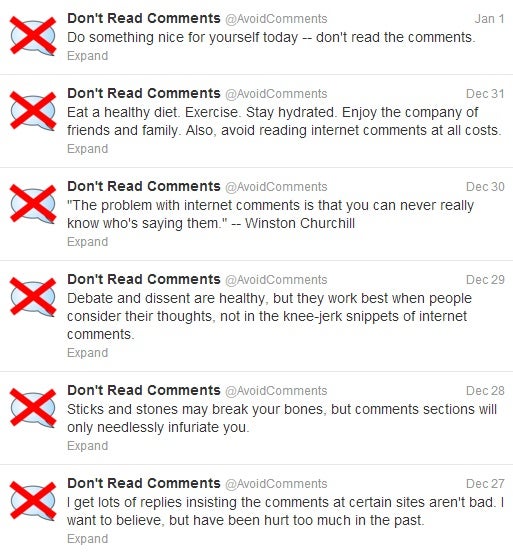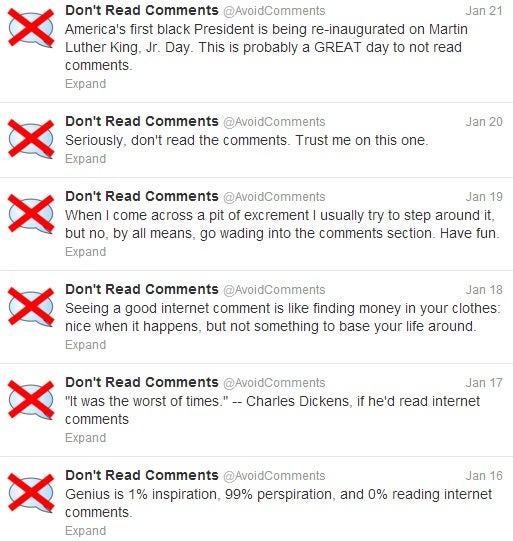 Photo and screenshots via @AvoidComments/Twitter