Vincent van Gogh started trending on Monday after one Twitter user called him "overrated," and fans of the late Dutch painter fought back in a big way.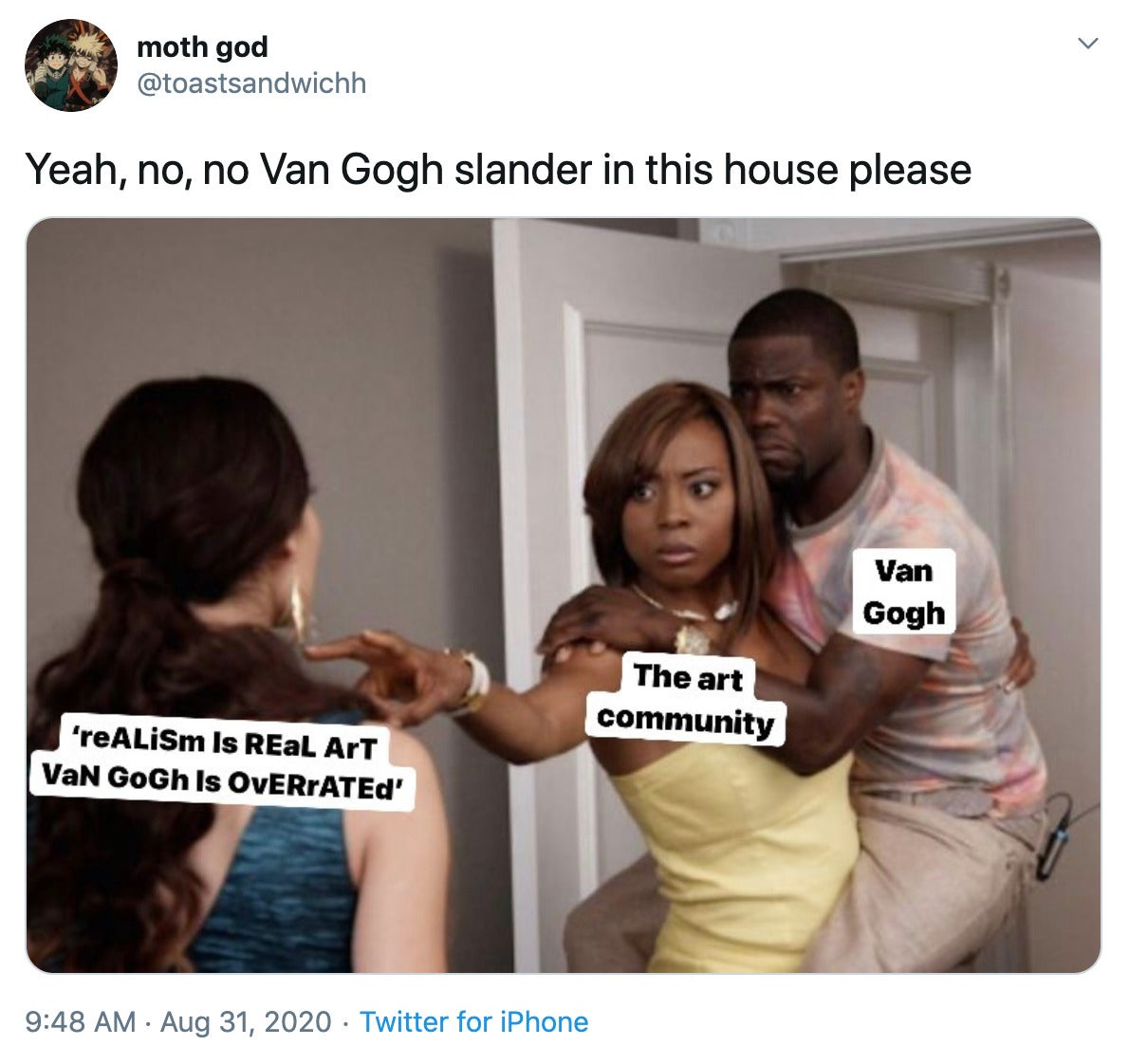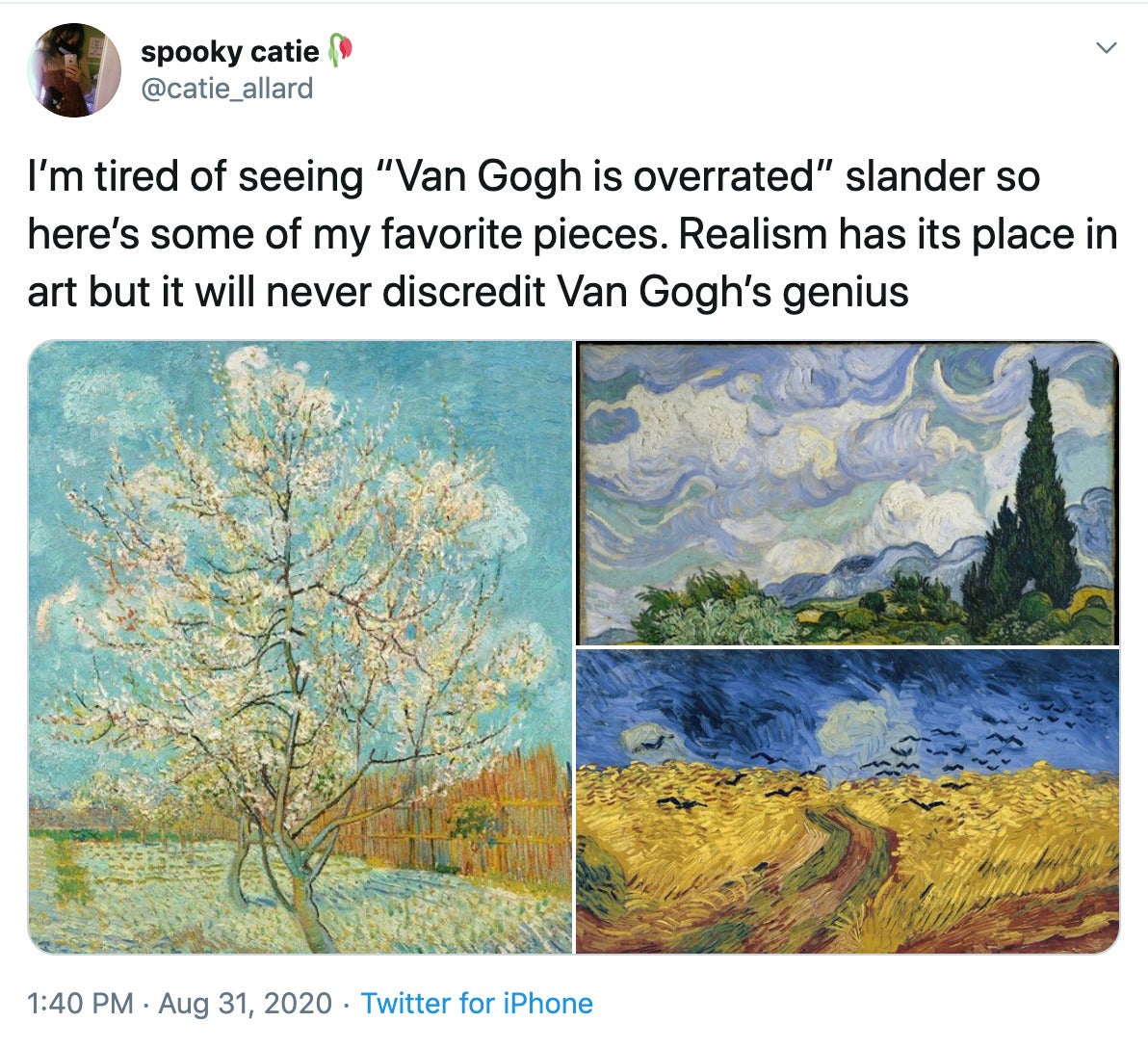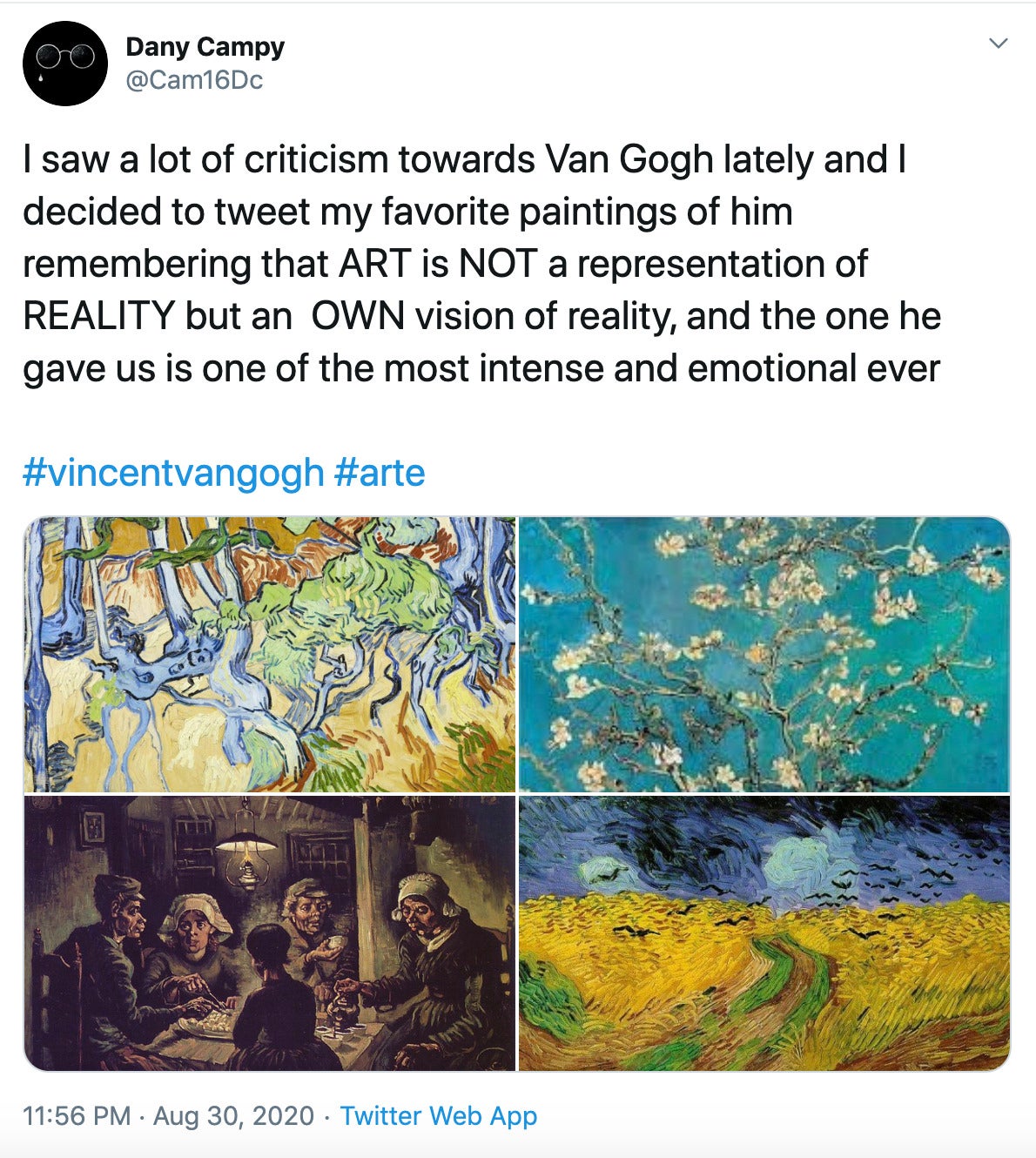 Though Twitter user @margaritaevna95 made her initial tweet on the subject back on Aug. 7, it took a little while for things to get going, but once art Twitter got a hold of it, no one was holding back. Her tweet shows side-by-side cafe paintings by van Gogh and Chinese painter Haixia Liu. "Should expose how overrated van Gogh is," she wrote.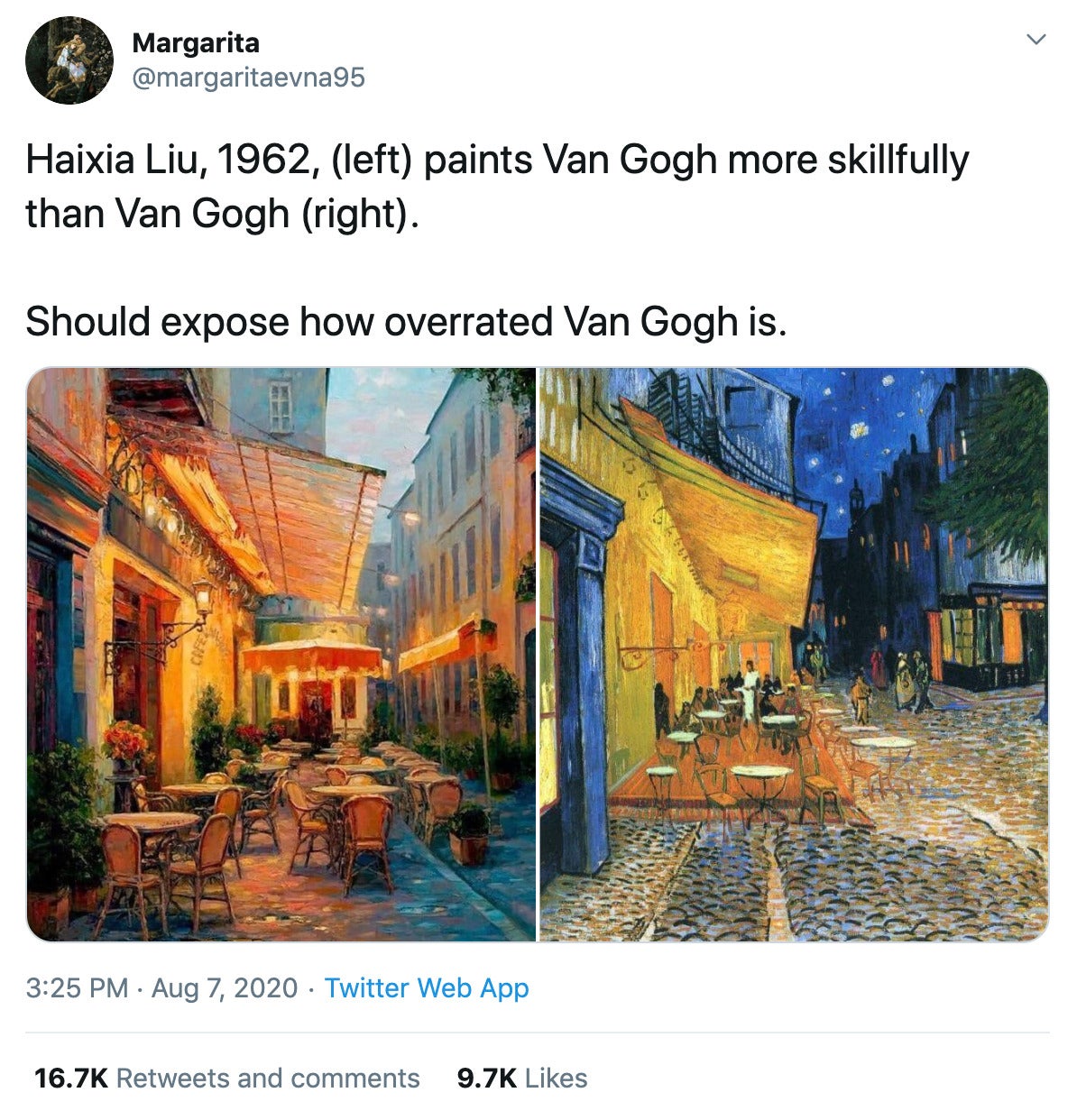 The responses from Art Twitter were swift and defended van Gogh's style.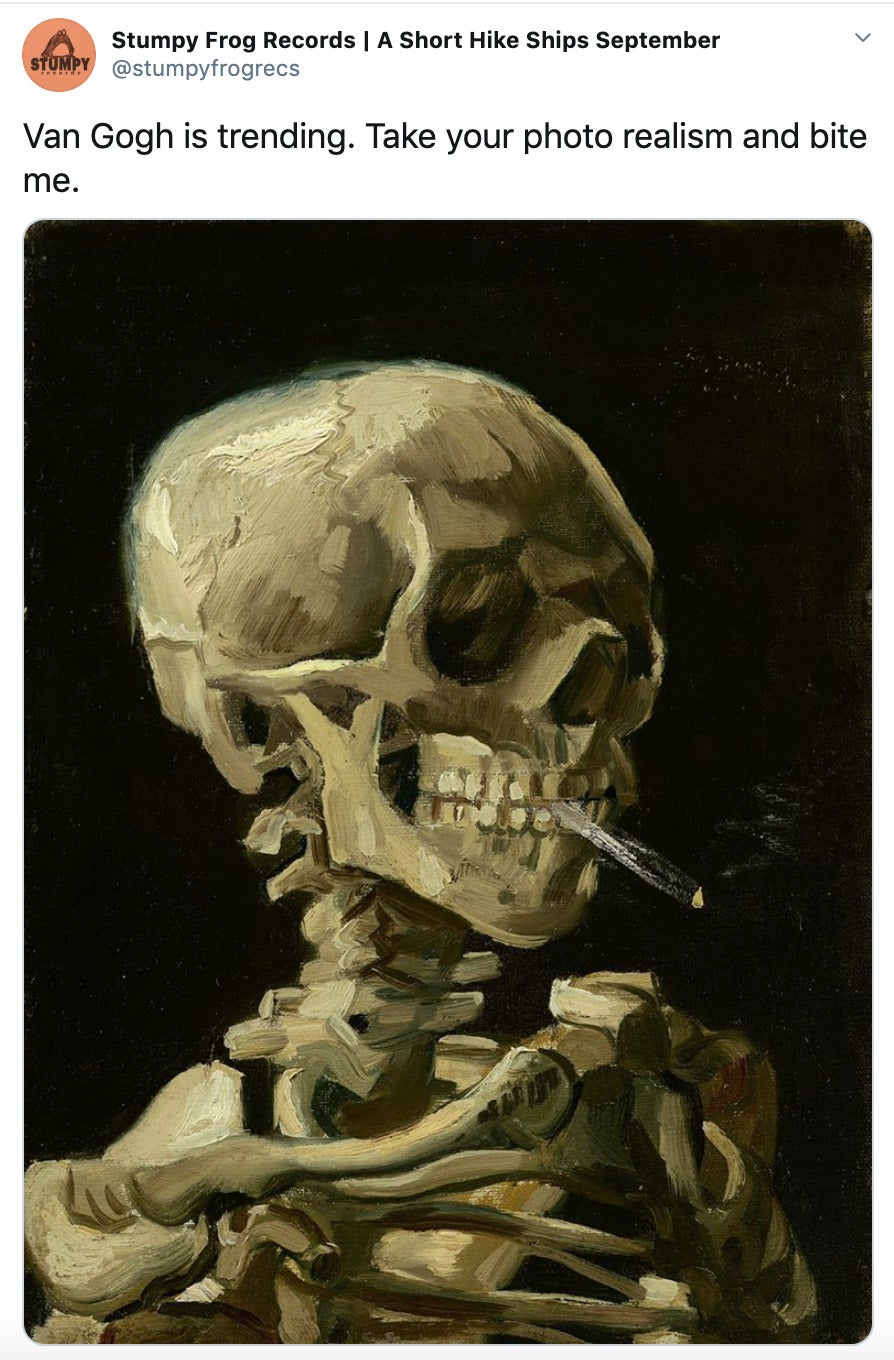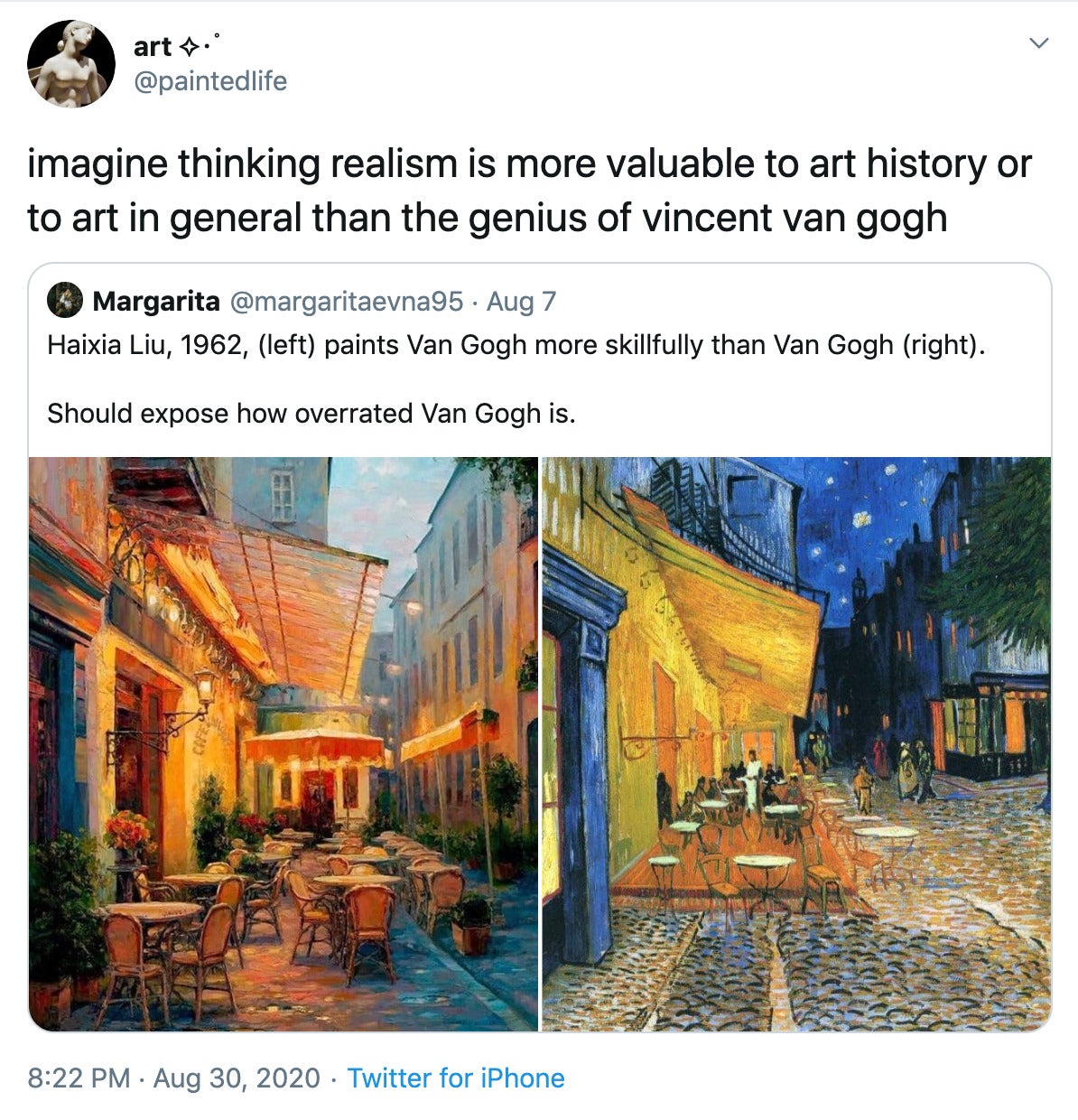 Some took an educational route, explaining that while realism is a valid and highly skilled art form, it's not inherently better than other styles as each style is designed to achieve different things. Van Gogh's work was about expressing emotion through color, brush strokes, and impressionistic forms rather than accurately reproducing the scene in front of him.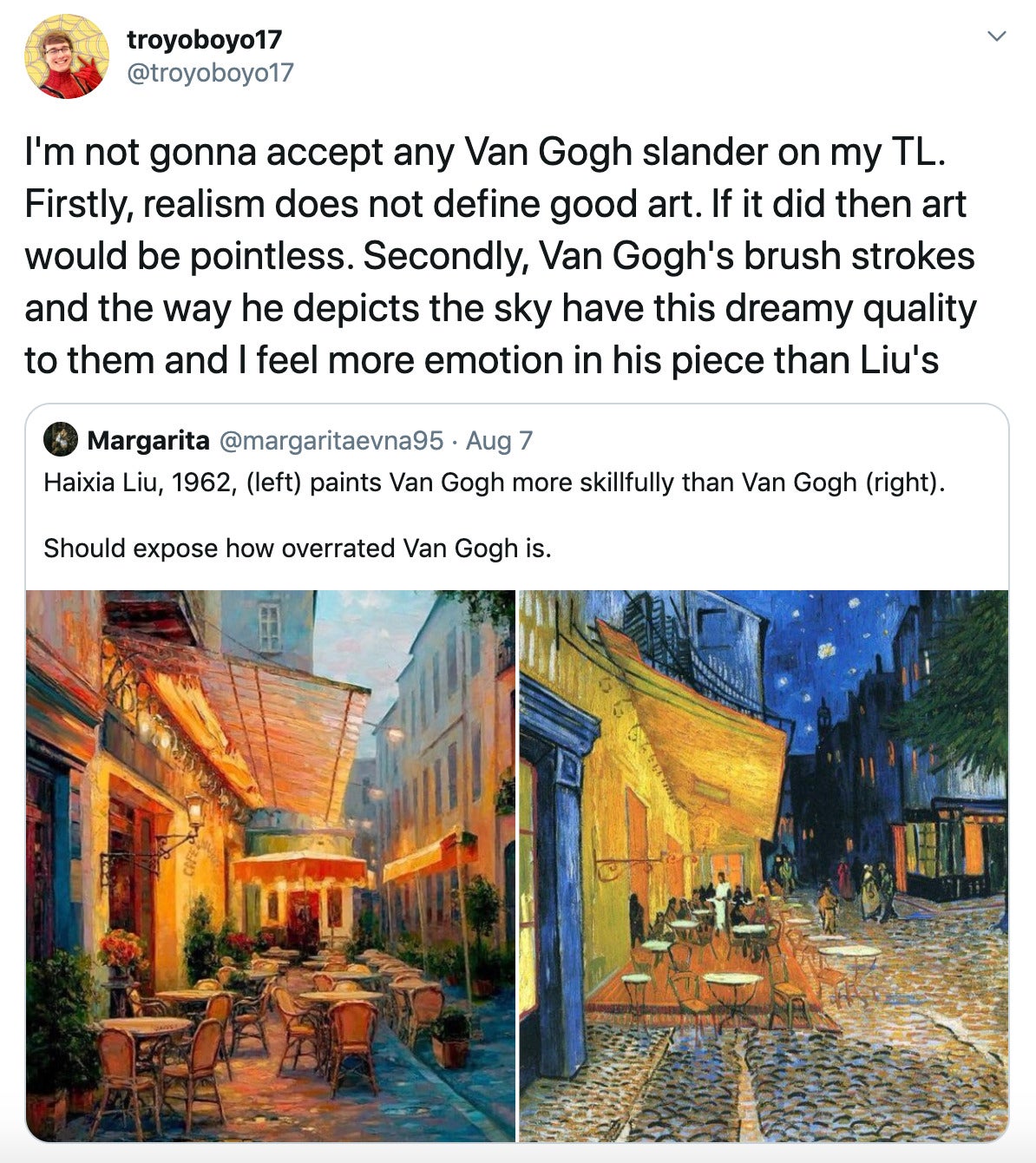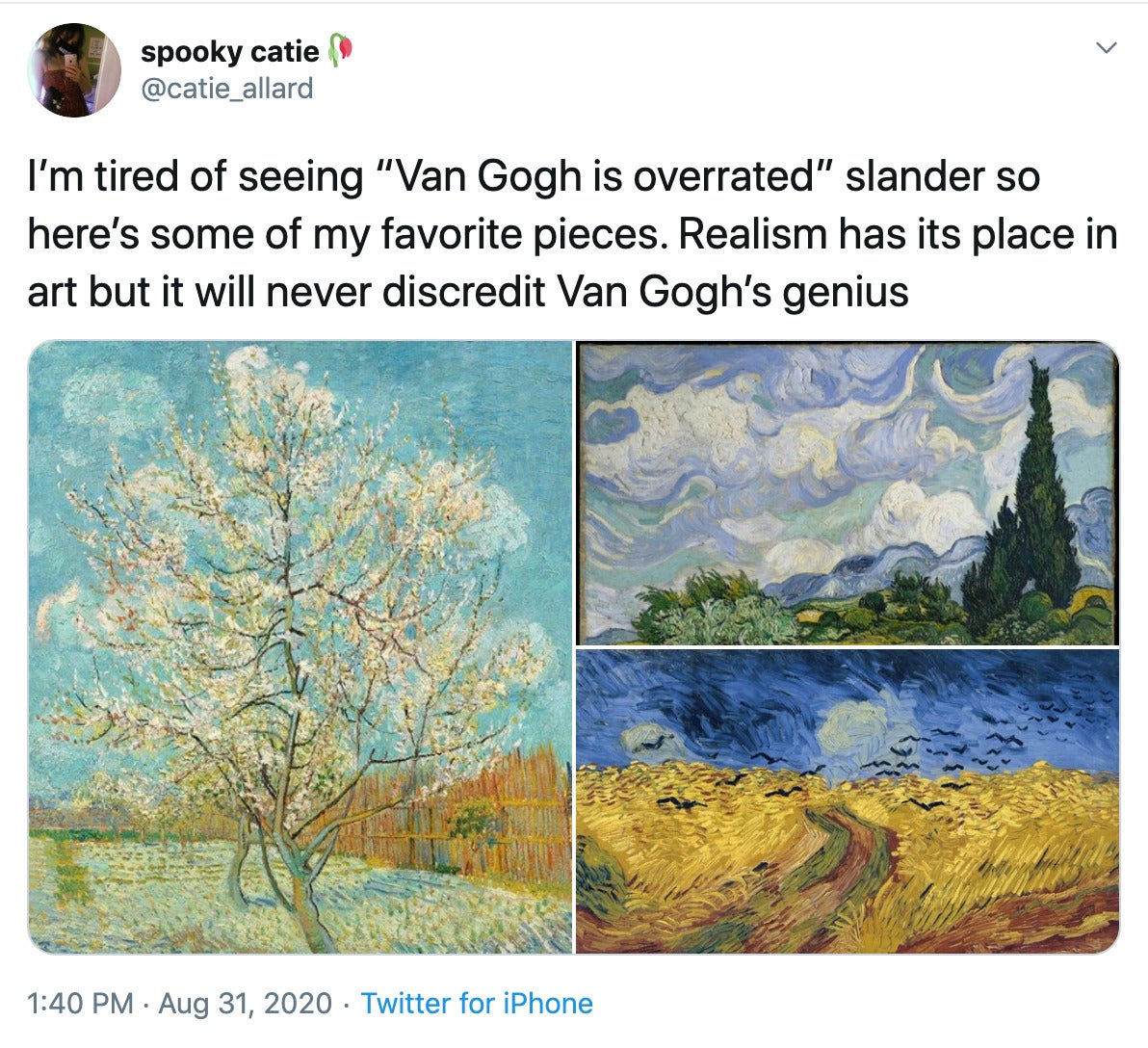 Others expressed their outrage on van Gogh's behalf. Many Twitter users feel particularly defensive of the artist after the struggles he experienced during his life and found this a particularly mean-spirited attack on the man and his artistic style.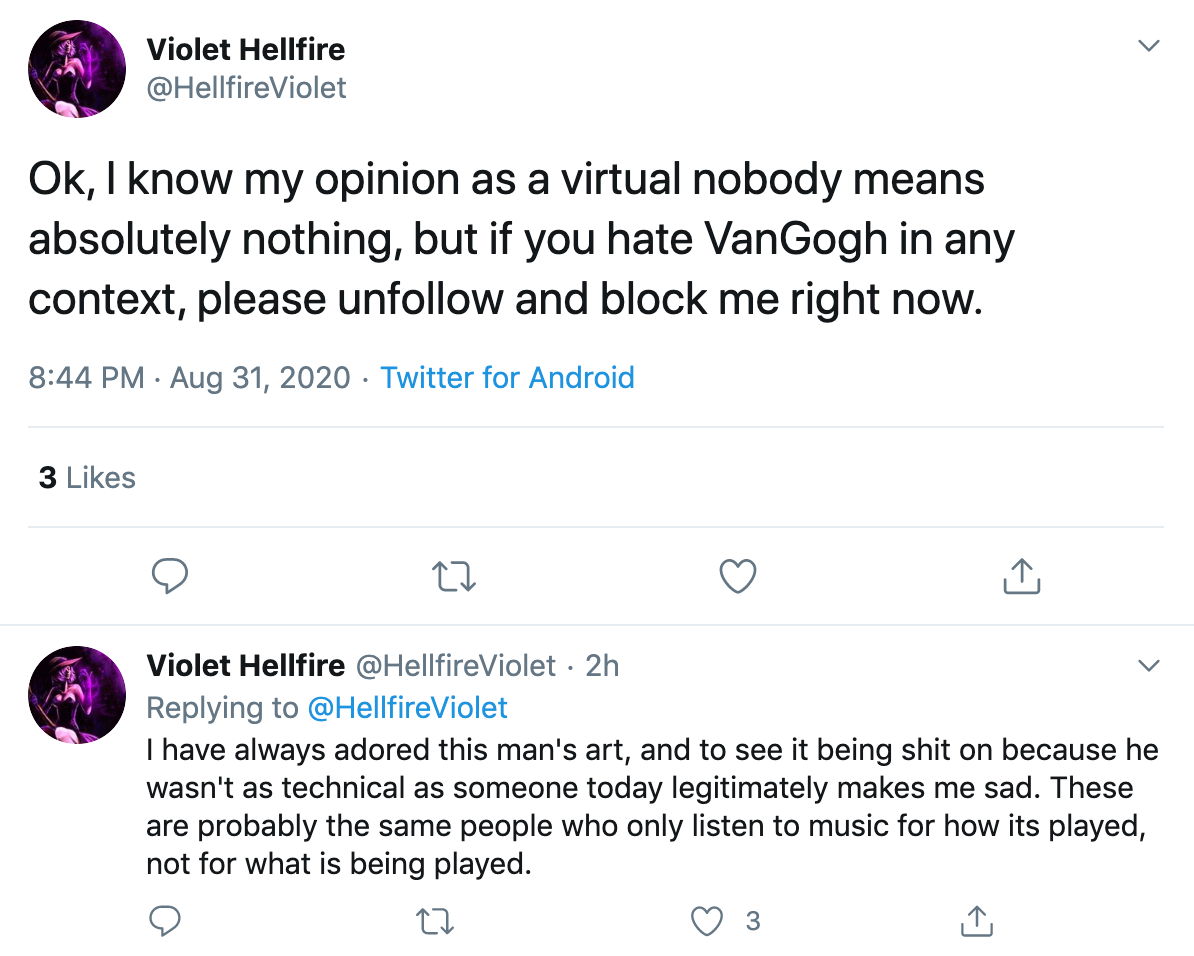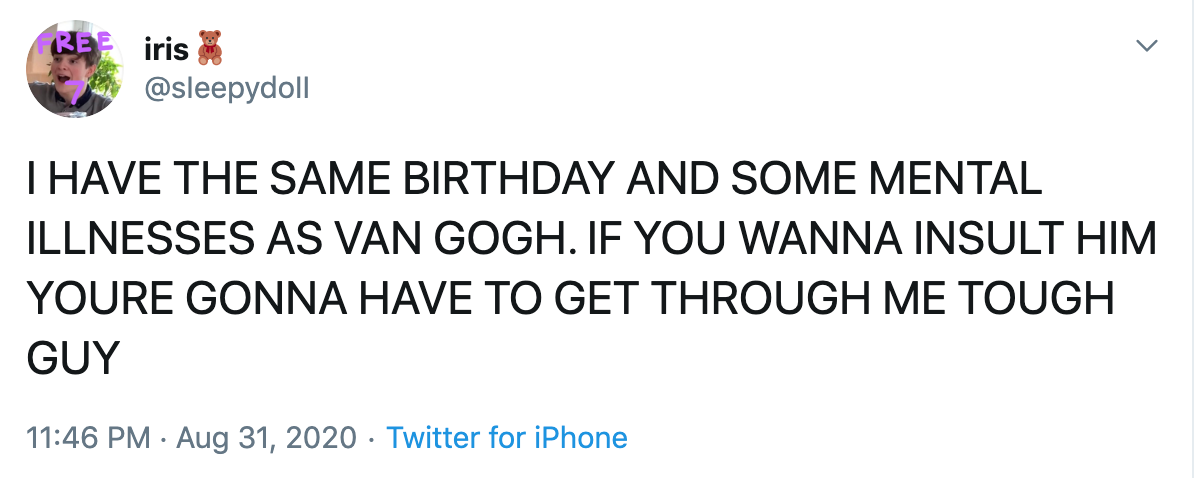 And then there were the parodies made of her comparison, where people laid increasingly ludicrous images next to his work under @margaritaevna95's original statement.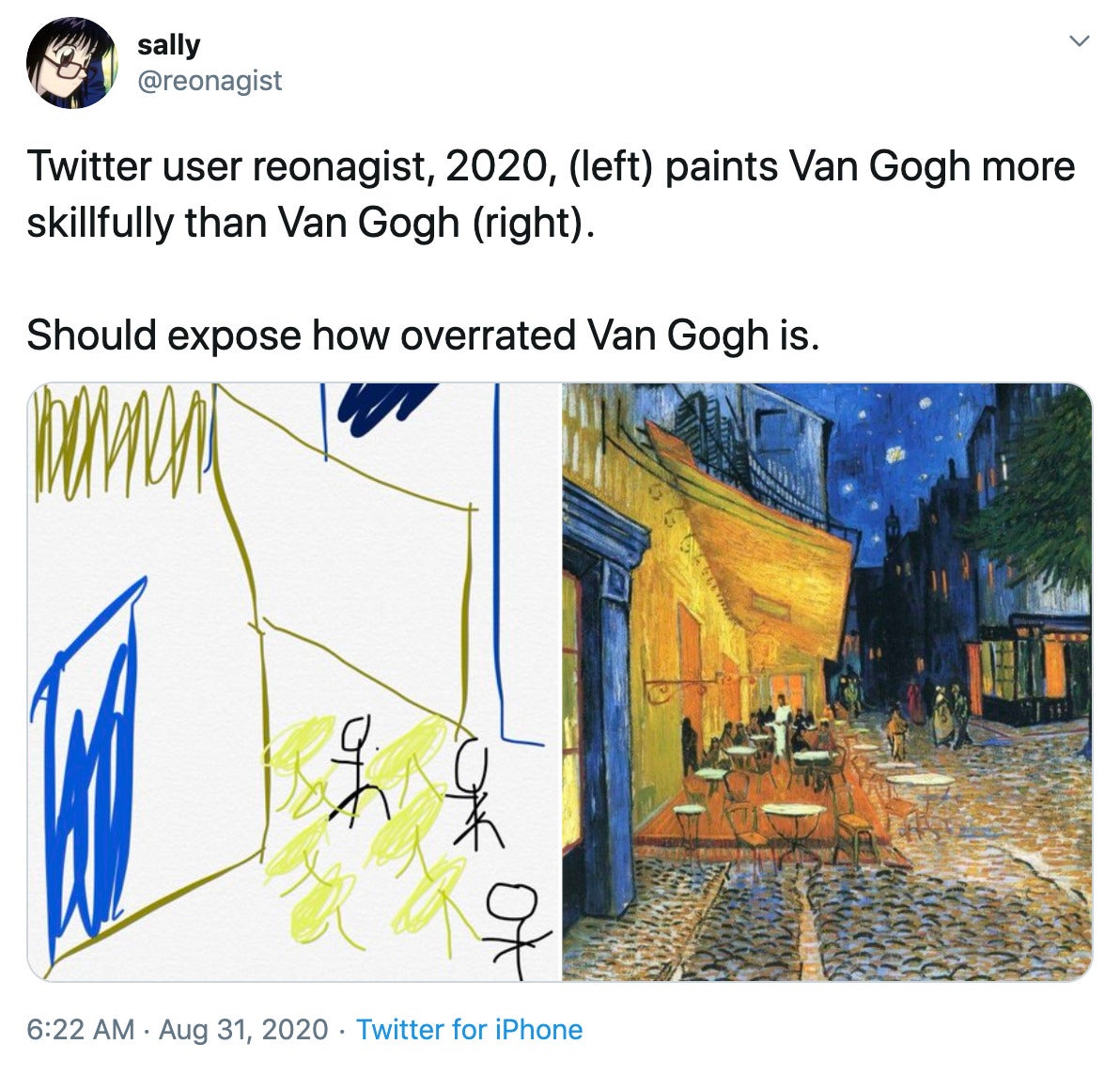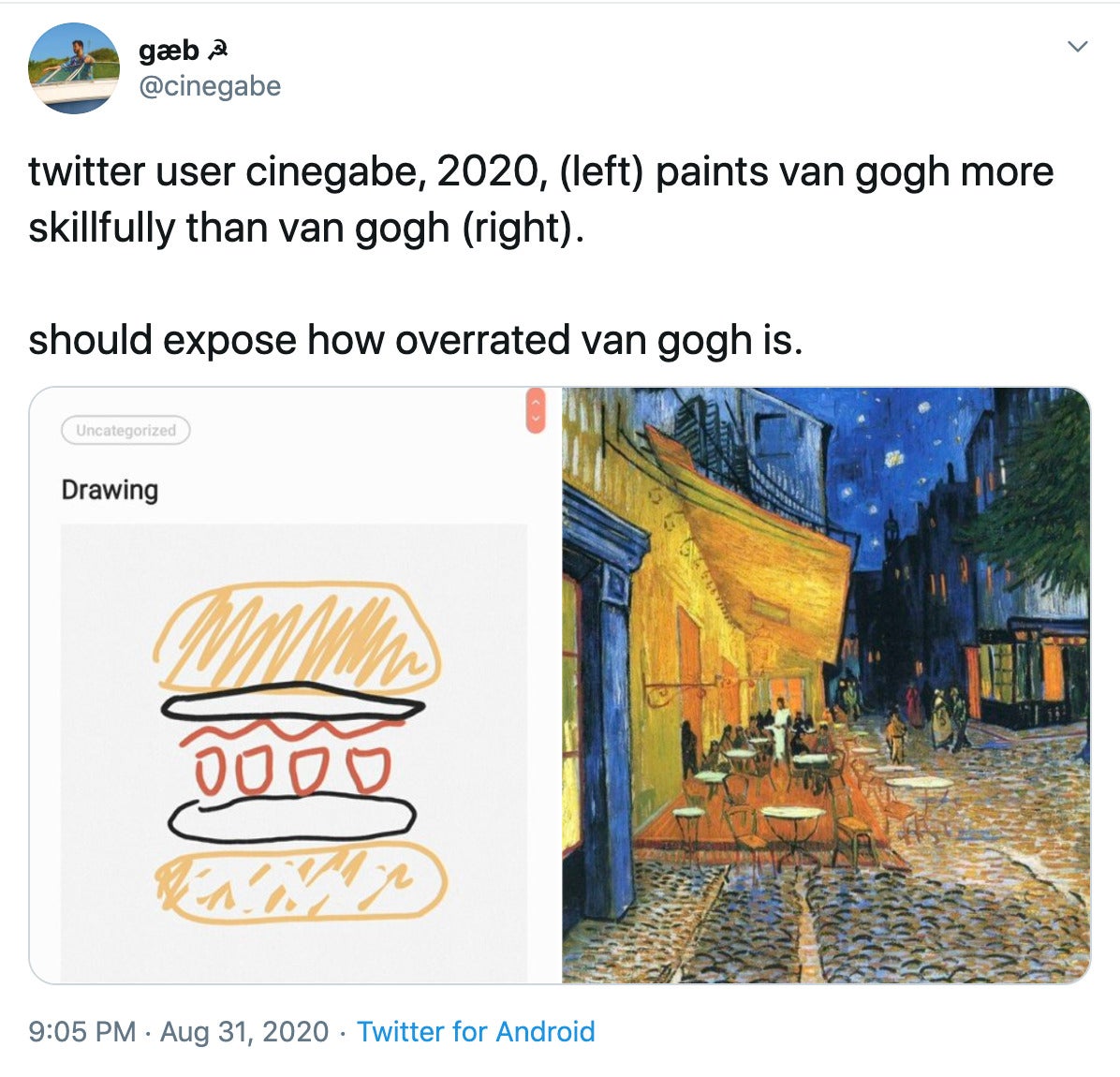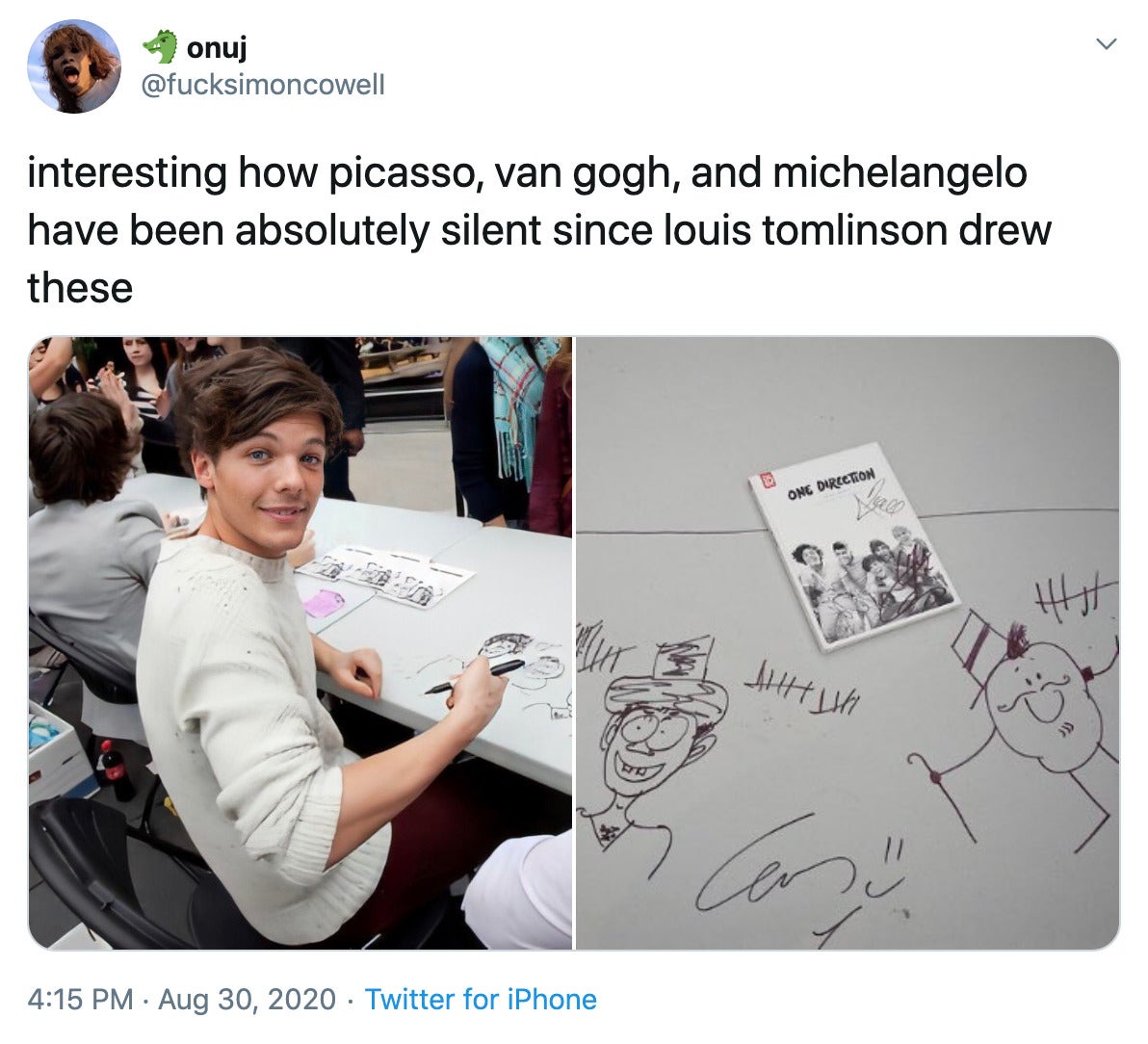 As for @margaritaevna95, her position appears unchanged. Today she tweeted, "Attached is a realistic painting of a scene underwater looking up at the sun done by @churin_liya on Instagram. People who argue that realism squashed creativity have never had the discipline to try it. It takes great skill & creativity to capture the beauty that's already there." Some Twitter users have pointed out the picture in question is actually an example of impressionism rather than realism.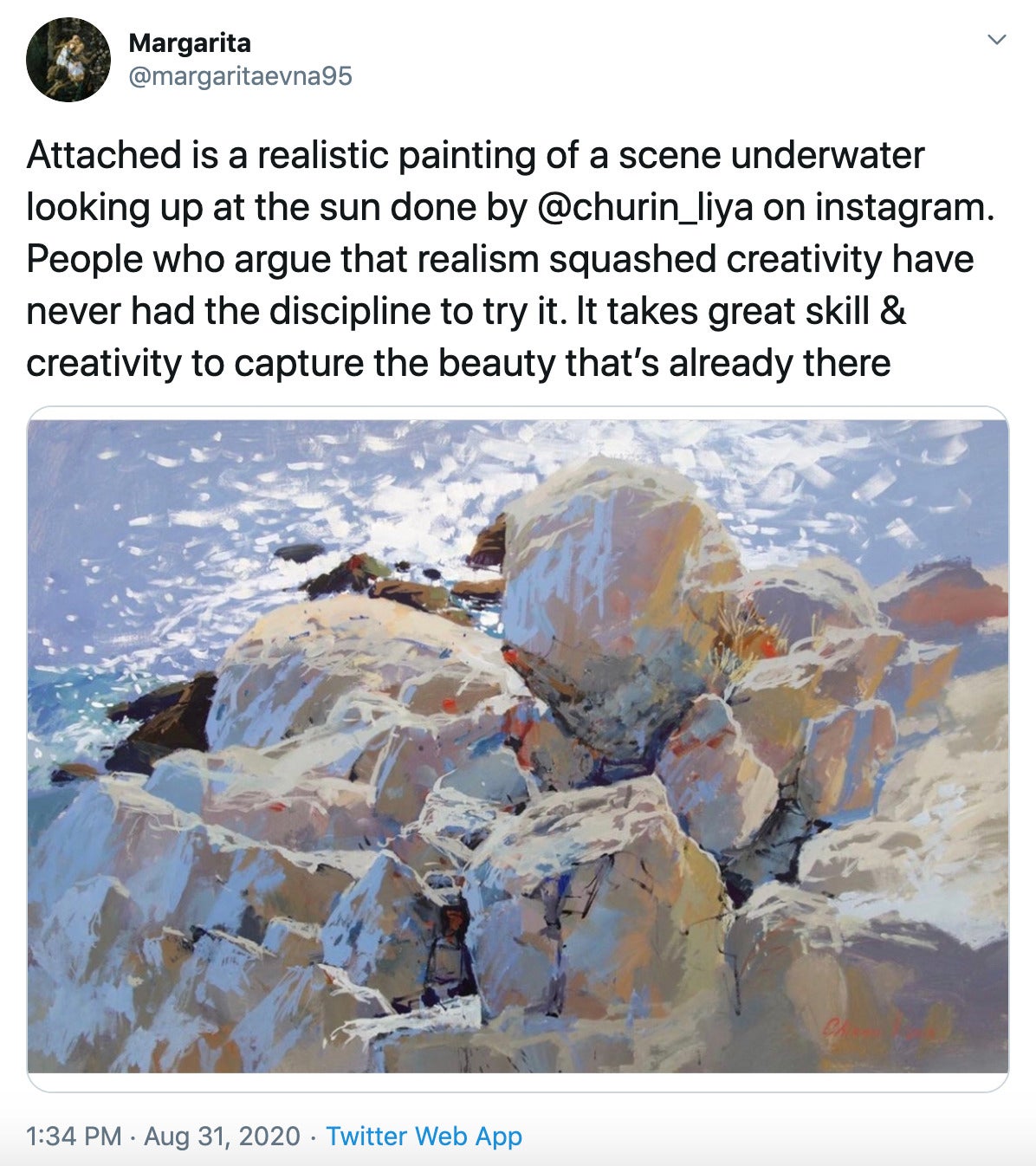 ---
Today's top stories