With hundreds of millions of tweets per day, it's impossible to follow everything happening on Twitter. Every Friday, the Daily Dot rounds up notable Twitter news and stories from the past week—in 140 characters or fewer.
Twitter's made some internal changes that might streamline its management structure.
The company's cofounder, Jack Dorsey, wants to become the mayor of New York City. Only he's been talking about the job for some time.
Meanwhile NYC mayoral candidate Joe Lhota wants to meet the man behind the excellent @DrunkHulk.
Twitter's being sued for $50m over its delay in handing over the identity of anti-Semitic tweeters.
A nice guy soccer player gave a fan game tickets after tweeting back and forth with him.
David Bowie hit the top of the U.K. album charts. His son, Duncan Jones, had some sly praise: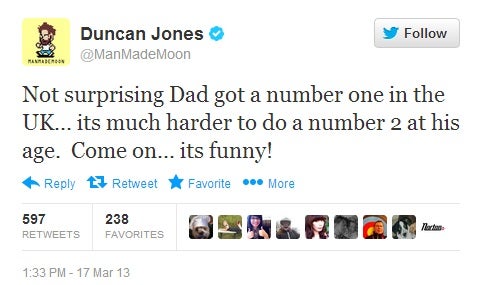 Jon Hendren, a.k.a. @fart, discussed the inner workings of "weird Twitter."
An MP criticized another over a dating ad on a Twitlonger post. Maybe he doesn't realize such ads are based on your own browser history.
Twitter is growing fast in Saudi Arabia and Turkey, apparently.
Is Lindsay Lohan using Twitter as a "probation diary"?
Anna Kendrick has some choice words for recipe writers: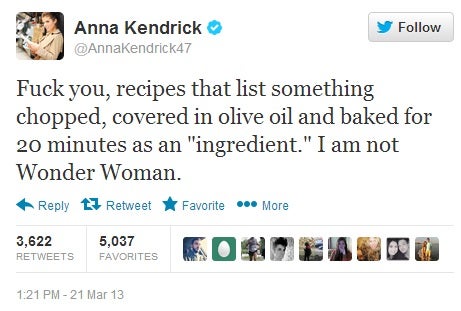 The week's notable new users: British Chancellor of the Exchequer George Osborne started tweeting, and challenged Labour counterpart Ed Balls to see who could get more followers.
Photo of the week: Miley Cyrus can't stop twerking. (Or, technically, wopping.) (@MileyCyrus)