Here at the Daily Dot, we swap GIF images with each other every morning. Now we're looping you in. In the Morning GIF, we feature a popular—or just plain cool—GIF we found on Reddit, Canvas, or elsewhere on the Internet.
If you thought drinking alcohol in the morning or performing ankle flexes in the aisle were some of the strangest things you've seen people do on a flight, you haven't seen someone rotoscope.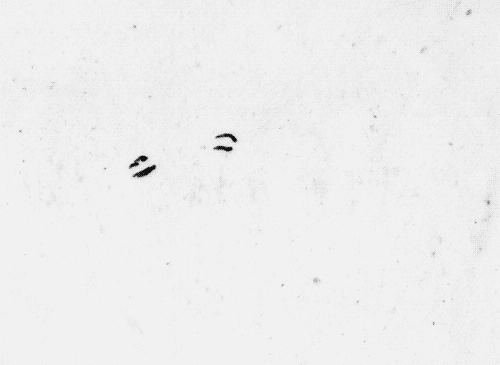 The animation process of rotoscoping involves tracing over a live-action film projection frame-by-frame and was pioneered in the early 1900s as a way to create realistic human movement.
While the process was made obsolete thanks to computers, artist and graphic design student Matthias Brown has embraced the artform as part of his Tumblr blog TraceLoops.
Brown started the blog in July while on a flight to Albuquerque. Instead of tracing films using a projector, Brown clipped some tracing paper to his laptop screen and advanced YouTube videos one frame at a time until he has created about eight images. The result was a collection of three different piles of simple tracings that capture the essence of human expression with just a few pen strokes.
"I like tracing things because it is an easy way to abstract an image, but still retain clear understanding of what the original content was," Brown told the Daily Dot. "Initially, I was trying to capture an interesting moment, which I still am, but after I started removing elements to focus on a particular portion of the clip, it became more of an effort to simplify the clip to only the necessary elements within the time of a second or two. Also, it takes a lot less time to remove content."
Brown has transformed his tracings into GIFs by taking photos of each. The above animation was posted two months ago and has collected more than 4,700 notes.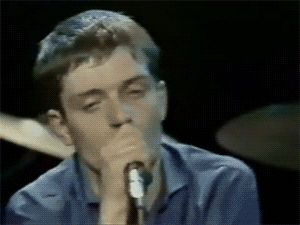 Images by Matthias Brown