A toy poodle named Ginger made her internet debut in the most dramatic way possible: by jumping out of the window of a moving car and somehow coming away unscathed.
Ginger's human was driving along with the camera set up to capture some sweet footage of a happy dog enjoying a car ride, because who doesn't love to see that? Apparently, Ginger is normally quite a timid little pupper, and just peeks out a tiny bit, so there was no reason to suspect what would happen.
For whatever reason, that was the day that Ginger got her courage and decided to stick her whole head out the window, balancing her tiny front paws on the open frame. What happened next was horrifying to watch as the tiny puppy then either leapt, or according to her human, was pulled out of the window by the wind.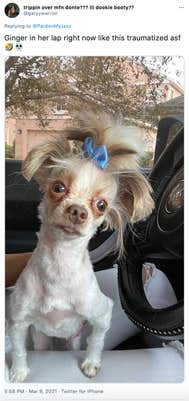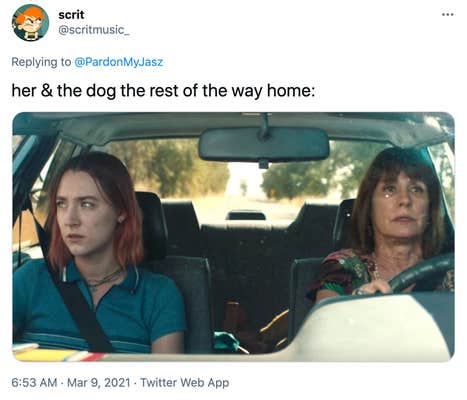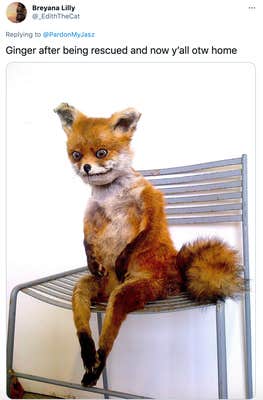 Fortunately, Ginger was absolutely fine, and even got a clean bill of health from the vet when her human took her for a check-up later. While her adventure may have been traumatizing to her person and the half of the internet who watched it happen, Ginger has been able to move on unscathed, sitting on forbidden chairs and just generally being the cutest little bean around.
Ginger's adventure is making lots of dog owners think twice about letting their good boys and girls do the same in future.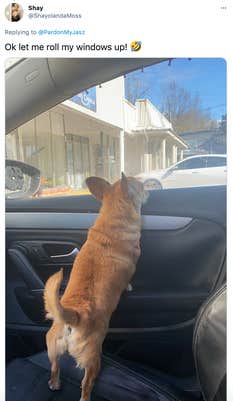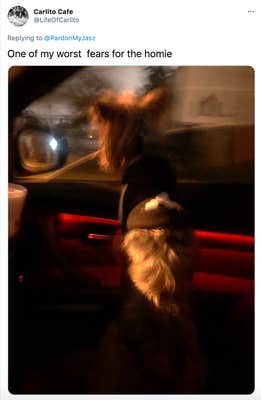 But don't worry, you don't have to deny them the joy of an open window car ride completely. People have plenty of advice for Ginger's human, and everyone else, to avoid any further incidents. A leash that clips onto the passenger seat's headrest and keeping the window rolled at least halfway up willboth help keep little Ginger and any other small, adventurous puppers from going flying in the future.