When Tumblr staffer Mackenzie Kosut saw a Facebook late last month about an old blind Pomeranian slated for euthanization, he got sad and inspired.
The engineer hopped on the Tumblr blog for his pet Tommy Pom, a fellow Pomeranian, and shared the dog's story with his more than 100,000 followers. Within 30 minutes, Kosut's blog post had collected more than 1,000 notes, Tumblr's internal mechanism for measuring likes, comments, and reblogs.
Within an hour, the old dog was adopted.
That's the power of Tommy Pom, Tumblr's unofficial mascot and top pooch.
"It's cool that with his audience, he's helping out other dogs," Mackenzie told the Daily Dot during a visit to Tumblr's New York headquarters.
Since Kosut started bringing Tommy to the offices about six months ago, the 11-year-old dog has become one of Tumblr's most recognizable personalities, after founder David Karp and longtime staffer Christopher "topherchris" Price. Tommy has been listed as one of HelloGiggles' Kick-Ass Things From 2012, featured on Animal Planet, and named the guest of honor at the launch party for Tiffany and Co.'s official Tumblr blog.
"I think he takes over that one niche that he was missing, that cute animal representing the company," Kosut said. "He's also one of the editors for the animals tag."
Kosut adopted Tommy five years ago. He found the dog when he searched "cutest Pomeranian for adoption in New York City" on Google, and stumbled upon Pomerama.com, a site filled with cheesy midi music, images of Pomeranians flying through space, and a listing of dogs for sale in New Jersey. When he saw Tommy, Kosut knew he "had to have him."
Now Tommy travels into work every day in Kosut's backpack. When he's not being pampered by any number of Tumblr's 164 employees, Tommy relaxes in Karp's office. Tommy is also Tumblr's favorite prop for its interview series on Storyboard, the site's editorial homepage. Tommy has sat on the lap of rapper Macklemore and tried to dance with Jason Mewes of Jay and Silent Bob.
"Tommy got annoyed at it and tried to take a bite of out Jason," Kosut said.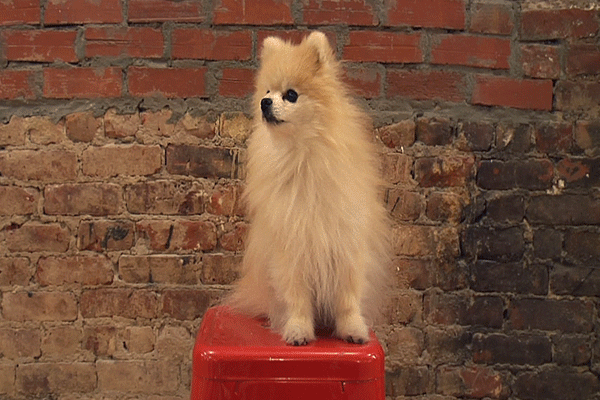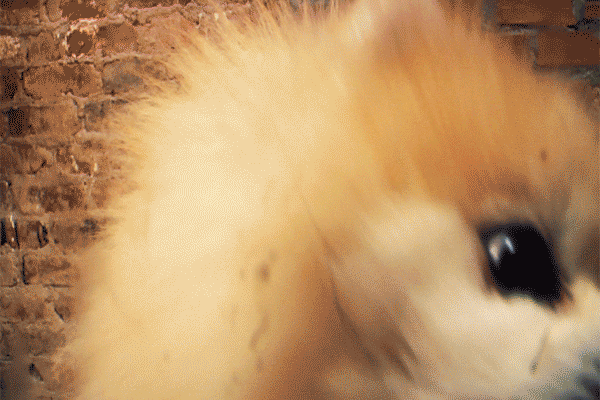 GIFs by Mr. GIF