Every evening, the Daily Dot delivers a selection of links worth clicking from around the Web, along with the day's must-see image or video. We call it Dotted Lines.
 
TIME wrote about millennials today. Did you read it? Probably not, because it's behind a paywall, and come on. Joel Stein, who routinely brought the lulz to TIME a decade ago, put together generalizations that would've been topical and funny in 2007: Millennials are lazy mooches who hide in their mothers' beds instead of finding jobs, blah blah blah. Have fun reading it, olds. What's really important is that the millennial-run Internet took the prompt and chewed it up and spat it out into something absurd. 
Veronica De Souza's TIME Millennials Tumblr sums it all up.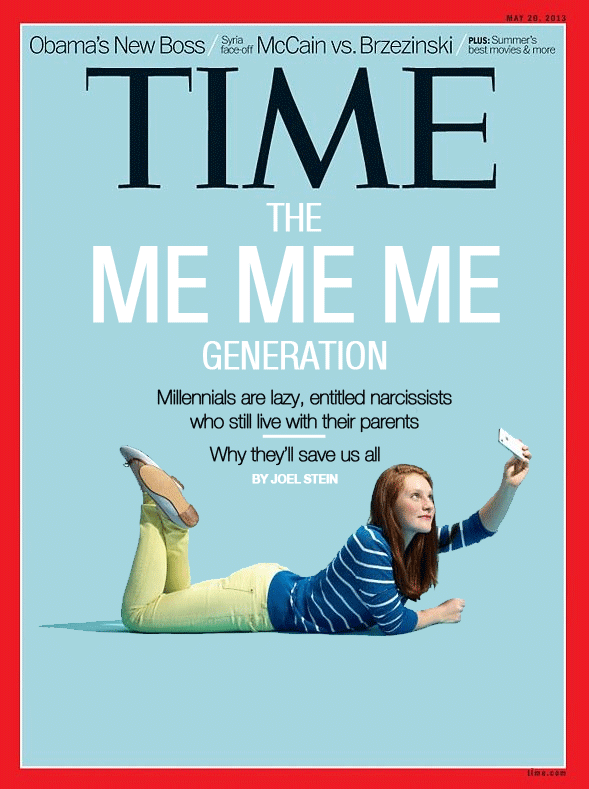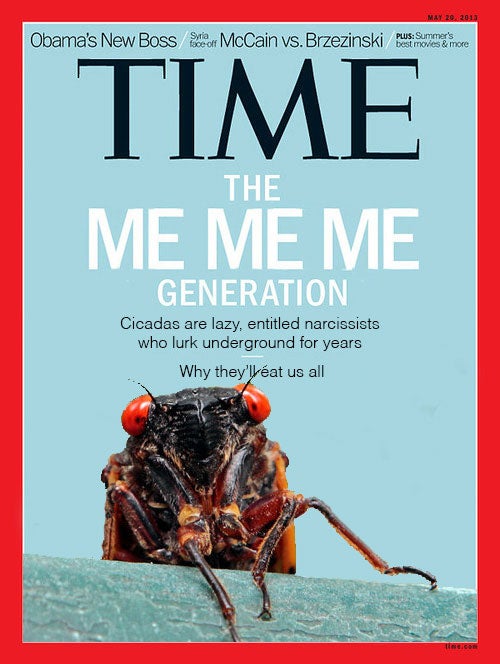 If you want the worst of TIME's coverage, watch a video of Joel Stein, who is 41, "become a millennial" for a day. Can you get through it? No, I couldn't either. It's OK.
HyperVocal has a great short essay on Newtown, Benghazi, and the selective outrage that's killing America.
There's a lot of talk about how Snapchat doesn't really delete your photos—they're still there in a secret folder and you can pay someone to dig them up. That may be true, but they're actually just as deleted as anything else you throw away.
There is scented underwear for men.
People keep telling me I should go on Birthright Israel, which sounds fun—it's a free trip to Israel!—even though you know it's secretly a breeding farm for young Semites.
Lessons learned from a week with no Facebook friends.
Betabeat has a scoop on the State Department ordering Defense Distributed—you know, the 3-D-printed guns—to pull its blueprints.
Hey, an animated Marvel movie. By Disney. OK.
We found that you can search Facebook to find who's on Bang With Friends. Katie Notopoulos one-upped us with some creative Graph Searching.
Thanks for the fun day, Internet. See you next week.