Here at the Daily Dot, we swap GIF images with each other every morning. Now we're looping you in. In the Morning GIF, we feature a popular—or just plain cool—GIF we found on Reddit, Tumblr, or elsewhere on the Internet.
It's been more than 16 months since the seventh, and last, issue of popular unofficial Reddit magazine The Redditor hit the digital newsstands. And for its talented creators and thousands of fans, that's been too long.
In August, the eighth edition will be released, according to a post from its original creators KILLTHEREDDITOR and ohblair Monday night.
"So, I heard The Redditor is coming back," KILLTHEREDDITOR posted, including the following GIF.
"I can confirm this is real," ohblair added.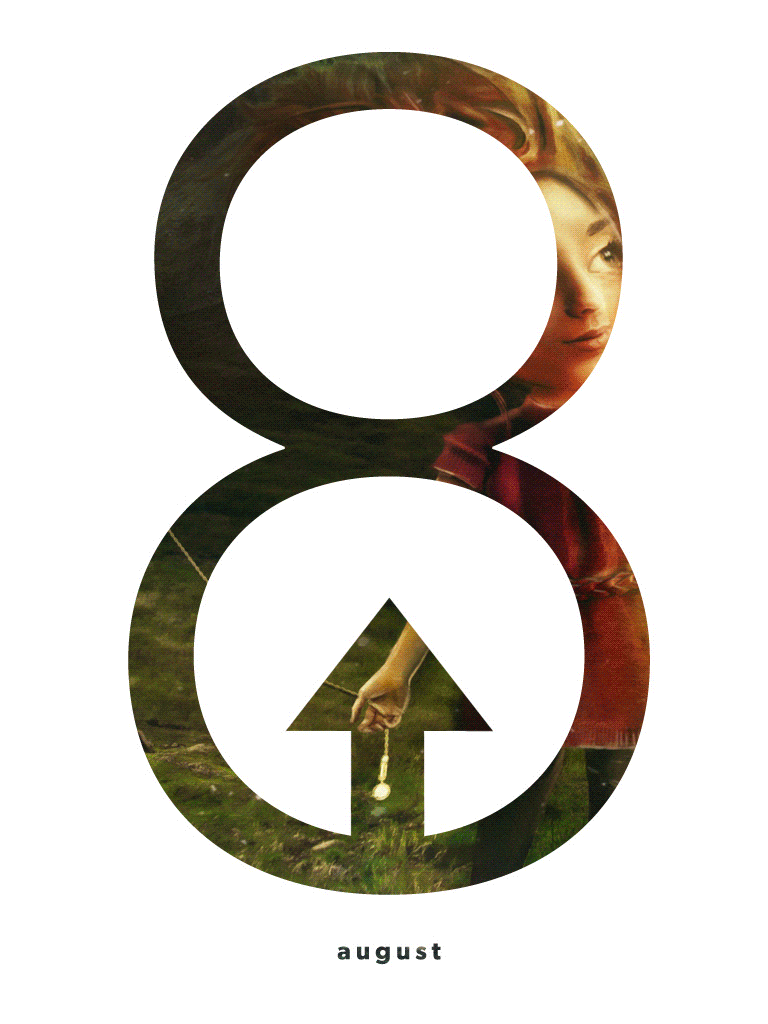 The magazine started out as a sophisticated form of Reddit bashing by Ryan Laing (KILL365) in April 2011. But after his satirical mock-up became one of the most popular submissions in Reddit history, Laing got serious. He enlisted the help of a college friend and created The Redditor, a sincere literary publication paying homage to the social news sites best content. The first free digital issue launched in July 2011, built on the backs of talented volunteers who each spent more than 60 hours scouring Reddit for images and laying out each issue. And yet while they worked for free, it was not completely for naught.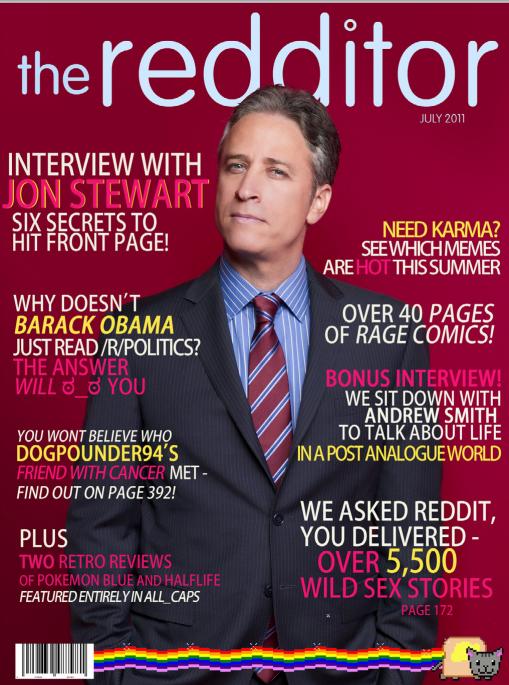 In just six short months, The Redditor had collected more than 130,000 downloads and more than 7,500 subscribers to the magazines forum. It had also caught the eye of Reddit general manager Erik Martin, who praised the endeavor for its creativity. But with no revenue model and no intention of Reddit Inc. getting "into the magazine business," The Redditor ultimately ceased publication in March 2012.
"Reddit became difficult to deal with, every subreddit we tried to post an issue to would remove it. We never really fit in anywhere, mods didn't like us," KILLTHEREDDITOR wrote three months ago. "Admins became less helpful after a while, from 'This is great, keep it up, here's an ad, we'd like to licence you guys' to 'We took down your ad, we talked to our lawyers, sign over the name and website please.' Felt like the nature of this site was largely against us, nothing we could do, constantly having to explain what we're doing, not worth it anymore."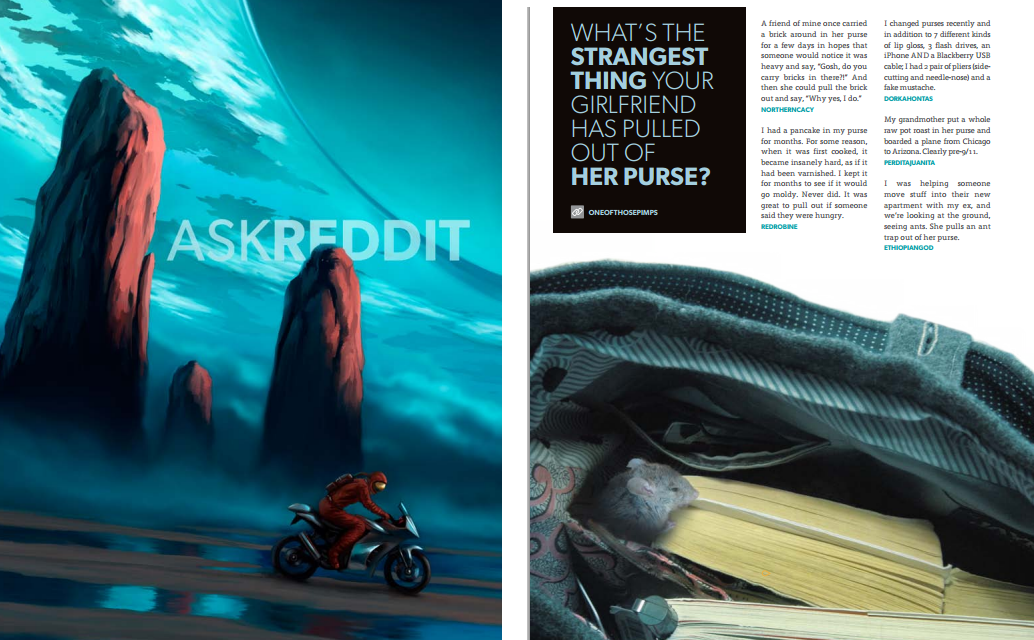 Since the magazine ceased publication, its subreddit has kept its subcriber base. Today it has more than 12,500 readers who regularly post suggestions on how to revive the magazine. None of these suggestions amounted to much. Instead it took one redditor, Choppa790, and a rough template of new issue of The Redditor to inspire its original creators to revive the publication. But it wasn't without words of caution.
"I really don't mean to sound negative, but I just don't think it's possible to do this magazine to a consistently high standard without the staff getting paid," magazine designer swampgum commented Monday evening in response to Choppa790's mockup. "There's just no way any sane person can devote such a big chunk of their life to a project that can only be worked on outside of your regular job. My social life suffered, my relationship suffered, my work suffered. It was fucking hard."
Yet despite these concerns, swampgum is "on board" for the eighth edition.