A sexy special education teacher in New York City is learning how not to coordinate an online hook-up after he used a school email account to peruse Craigslist's hookup section.
Matthew Maleski, who is an occupational therapist on the Upper East Side, was fired Thursday after more than a year on the job for using a shared school Gmail account to send risque photos of himself clad in nothing but boxers to other men.
The 32-year-old was outed by a coworker who reported his Craigslist postings to school officials in November 2012. The teacher told the principal that she had "discovered a number of inappropriate emails" in the Gmail account that Maleski used for class.
After changing the email's password, the unidentified female teacher expressed that she was upset since she created the account and her name was now associated with Maleski's lewd activities.
Maleski, who reportedly earned $57,000 a year, told the school he didn't intend to send emails from the email account. He added that the messages were sent on Sunday and Friday mornings from his mobile phone, which was linked to both his personal and professional email accounts.
The investigation concluded that he had "committed employee misconduct by sending inappropriate email communications from an email address that represents a [Department of Education] site."
His Facebook account, which has since been pulled, said he was an Ithaca College graduate.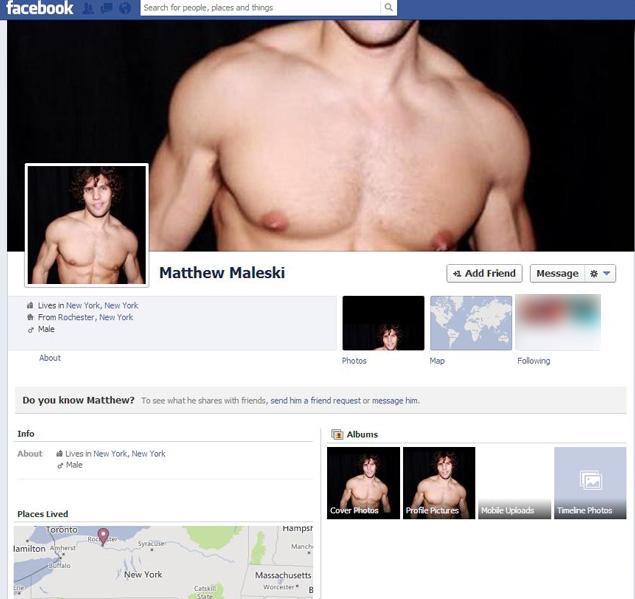 Maleski's sultry past was doxxed by the New York Daily News, who discovered him gyrating in a video on YouTube called "I Just Wanna Fucking Dance!" for a San Francisco club. In the video, Maleski is seen dancing to house music practically naked underneath an orange light.
His shirtless pictures also allegedly appeared on ads for a gay mobile app called Hornet. Maleski appears with another shirtless man under the app's tagline of "Do we make your Hornet?"
Perhaps he should've just stuck to Grindr.
Photo via NYDN/Facebook