YouTube is a treasure trove of undiscovered gems—embarrassing high school talent show entries, early vlogging attempts, and sometimes, if we're lucky, an early glimpse of celebrities before they became famous.
An unlisted video on YouTube shows an 8th grade film project about magical smoothies, uploaded by a nostalgic student in 2008. About halfway through, it reveals a star who's topping charts around the world: Taylor Swift, in a top-billed role as Island Girl No. 1.
"Would you like a drink from Paco's tiki bar?" she asks.
Posted to subreddit r/DeepIntoYouTube by someone claiming to be the friend of one of the other cast members, the video clearly shows a young Taylor, despite how the credits seem to spell her name.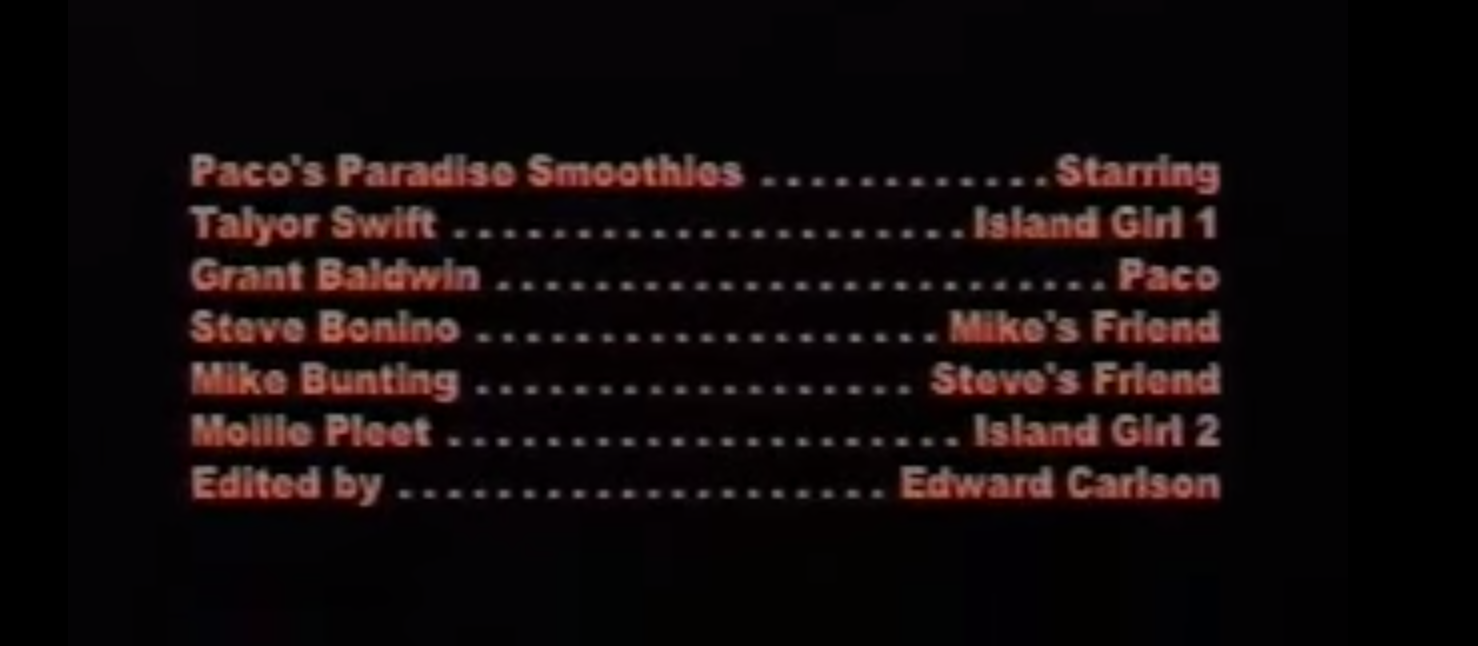 Update Nov. 17, 2:30pm: We heard back from an actor in the video, who spoke to us via Reddit DM. He said the video was filmed in Swift's kitchen, and she was "good to work with." Here's the full quote:
"I believe this was for an advertising part of an integrated studies class in 8th grade? I'm going back a little. This was probably in like the winter of '03ish? It was filmed at Taylor's house. First part is in her kitchen of her Wyomissing house, and then the second part is in front of a sheet pinned to her basement wall. I guess she was good to work with as an actor. We were like 13 and 14 so yeah. We did the project over a series of like two days and basically just all hung out at her house and then last minute filmed it."
Screengrab via Edward Carlson/YouTube