Many of us awoke on Monday to discover why Taika Waititi is trending: paparazzi photos of him, Tessa Thompson, and Rita Ora kissing.
According to the Daily Mail, the photos are from the morning after a party at Waititi's Sydney home. The director has been in Australia filming Thor: Love and Thunder, and has reportedly been dating Ora since at least March, but the addition of Love and Thunder and Thor: Ragnarok star Thompson threw a lot of people off.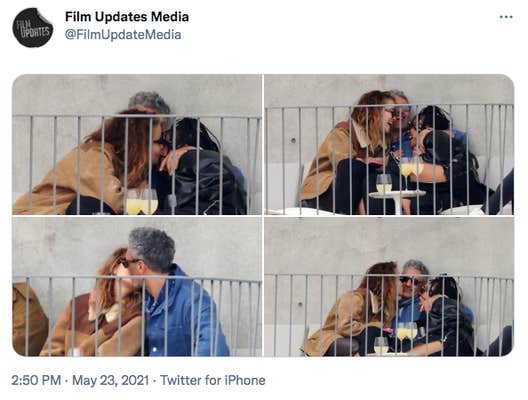 Comedian Doug Benson warned people not to click on the trending topic "because you'll just be jealous no matter how you identify."
But it was too late. The photos elicited mostly jealously, respect, and awe. Many people wondered about Waititi's marriage; he and producer/filmmaker Chelsea Winstanley reportedly separated in 2018, though the news only came out last year.
Brie Larson was also trending, though she was not in the morning-after throuple. But people apparently wished she was, since she and Thompson were rumored to be an item. Thompson and Ora have both spoken in the past about dating men and women.
Celebrity gossip has been chaotic lately: Ben Affleck and Jennifer Lopez continued to will-they-won't-they this weekend in Miami, and news of John Mulaney and Olivia Munn dating dominated the discourse for a week. There's a possibility that these photos were just a troll, but the sexual energy in these photos suggests otherwise.
---
Today's top stories