After decades of helping to create some of geek culture's greatest icons, Stan Lee died at the age of 95 on Nov. 12. For millions of Marvel fans, though, he'll remain immortalized in the dozens of films, shows, and cartoons he cameoed in throughout the years, since his very first appearance as a jury member on the 1989 made-for-TV film The Trial Of the Incredible Hulk. If you're looking to refresh your Marvel memory, here's a guide to every Stan Lee cameo.
Every Stan Lee cameo ever
Since 1989, the former Marvel president has taken almost every opportunity to embed himself (often hilariously) into every major Marvel property. Alongside the heroes from every major Marvel group—from X-Men to the Avengers to the Guardians of the Galaxy—Lee has stepped in as a bystander, a hot dog vendor, a bartender, an MC, a postal worker, and more.
In the case of Deadpool or Big Hero 6, Lee didn't even play a role in the comic's creation, but he still managed to find a way to add to the humor. Check out the video below for a visual rundown of every Stan Lee cameo, and then we'll cover what that video didn't get to.
https://www.youtube.com/watch?v=5Ttyvv6X4_Y
The Trial of the Incredible Hulk

— jury member

The Ambulance

— himself

Spider-Man

1994 Cartoon – himself

Mallrats

– himself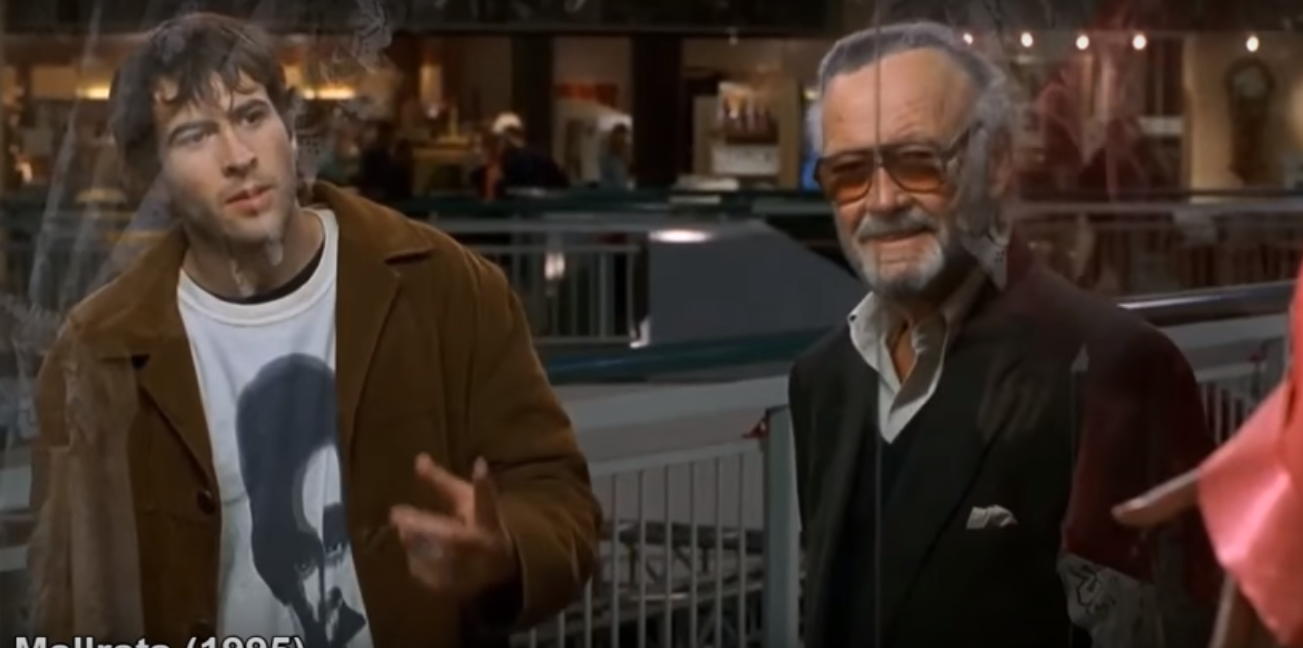 X-Men

— hot dog vendor gawking at a politician who's been turned into a mutant

Spider-Man

— man who rescues child

The Simpsons

— himself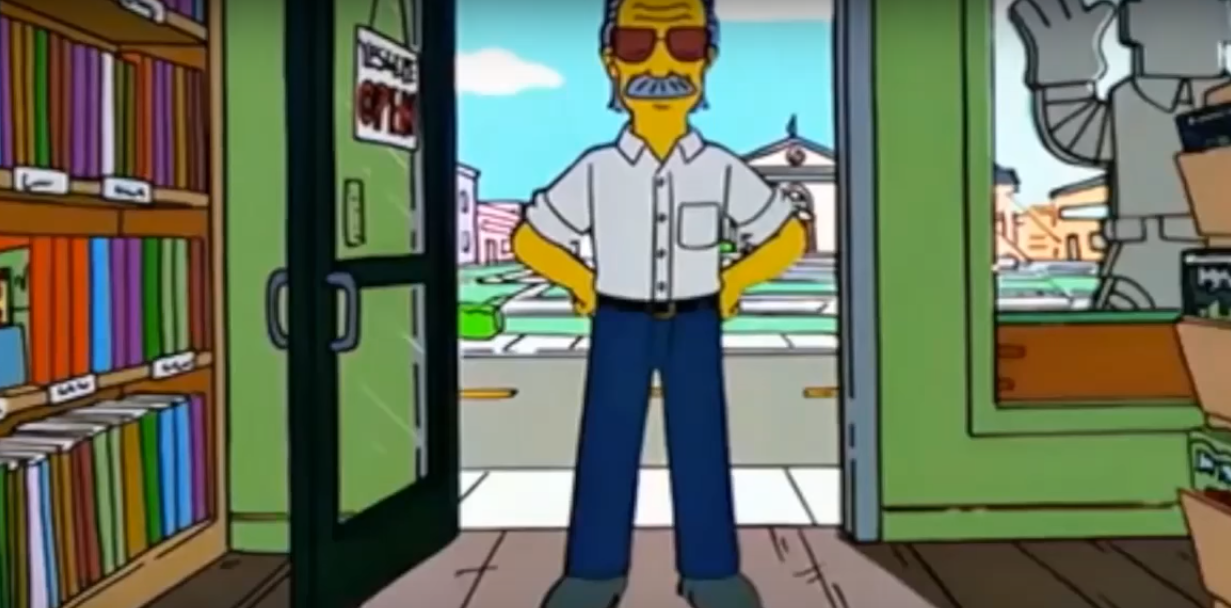 Daredevil

— confused man reading newspaper

Hulk

— security guard (alongside original

Hulk

actor Lou Ferrigno)

Spider-Man 2

— man in trench coat saving woman from rubble

The Princess Diaries 2

— eccentric old man asking the queen if they could get married

Fantastic Four

— postal worker for Dr. Reed Richards

X-Men: The Last Stand — man watering lawn

Spider-Man 3

— man who talks to Peter Parker

Fantastic Four: Rise of the Silver Surfer

— himself

Heroes

– bus driver

Spectacular Spider-Man

2008 cartoon — dock worker

Iron Man

— mistaken as Hugh Hefner by Tony Stark

The Incredible Hulk

— guarana soda victim

The Big Bang Theory

— himself

Marvel Ultimate Alliance 2

Game — politician

Iron Man 2

— Larry King

Entourage

— himself

Nikita

— bystander on news interview

Thor

— driver trying to retrieve Mjølnir with a tow hitch

Chuck

— mistletoe spy

Captain America: The First Avenger

— military official

The Avengers

— chess-playing superhero skeptic

The Amazing Spider-Man

— classical music-loving librarian totally missing a throwdown fight between Spider-Man and the Lizard

The Amazing Spider-Man Game

— the "king of cameos"

2012

Ultimate Spider-Man

Cartoon — himself

Iron Man 3

— beauty pageant judge

Phineas & Ferb

– hot dog cart guy

Lego Marvel Superheroes

game — food cart guy

Thor: The Dark World

— man who wants shoe back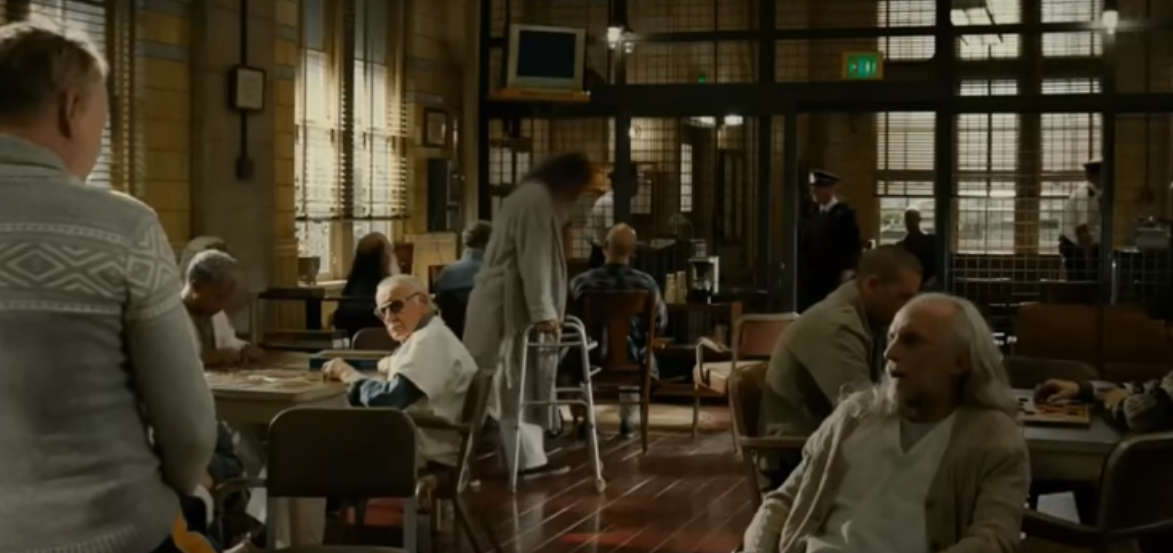 Agents of S.H.I.E.L.D

— man who berates Agent Coulson

Captain America: The Winter Soldier

— security guard

The Amazing Spider-Man 2

— man at a graduation ceremony

The Amazing Spider-Man 2

game — comic shop owner

Guardians of the Galaxy

— "class-A creeper" chatting up redhead

Big Hero 6

— distant father to Fred with similar underwear habits

Avengers: Age of Ultron

— veteran at a bar who gets drunk on Thor's magical liqour

Agent Carter

– newspaper borrower

Marvel's Daredevil

— poster

Marvel's Jessica Jones

— poster

Ant-Man

— bartender

Lego Avengers game

— Avengers tower custodian

Deadpool

— strip club emcee

Captain America: Civil War

— FedEx guy

X-Men: Apocalypse

— man holding wife as they watch nuclear missiles launch

Yoga Hosers

— 911 dispatcher

Marvel's Luke Cage

— poster

Doctor Strange

— laughing man on bus

Deadpool 2

teaser trailer — "nice suit!" guy

Guardians of the Galaxy 2

— galaxy-hopping version of himself recounting his various cameos to the Watchers, confirming that all previous Stan Lees were the same person.

Guardians Inferno

music video — himself

Defenders

Netflix series — trailer narrator, also on a poster

Spider-Man: Homecoming

— old man yelling from window

Thor: Ragnarok

— psycho barber for Jeff Goldblum's Grandmaster character

Punisher

Netflix series – on a poster

Marvel's Runaways

— limo driver

The Gifted

series — man walking out of strip bar

Black Panther

— man who says he'll watch T'challa's casino winnings for Agent Ross
READ MORE:
There are a few cameos this video doesn't manage to include:
The Avengers: Infinity War

— driving Peter Parker's school bus

Ant-Man and the Was

p — man who has his car shrunk

Venom

— man who tells both Eddy Brock and Venom to not give up on his love interest Anne

Spider-Man: Into the Spider-Verse

— costume shop owner

Captain Marvel — rehearsing a Mallrats script on the train (Bonus: an all-Stan Lee tribute in the Marvel logo where the heroes usually appear in the intro)
Dark Phoenix — unconfirmed

Avengers 4

— Marvel already filmed Stan Lee's cameo before his death, but the nature of the cameo remains unknown. This will be the last cameo he appears in.