For the past 25 years, SpaceJam.com—Space Jam's official website that was created in 1996 to promote the movie—has remained an untarnished and "ancient" relic of the internet. No matter what kinds of leaps and bounds that web programming and graphics offered, the site's notoriety, or Space Jam becoming an unabashed classic for viewers, you could always count on SpaceJam.com remaining exactly the same. At least, that used to be the case.
Over the weekend, Warner Bros. dropped the first trailer for Space Jam: A New Legacy, the highly anticipated sequel to Space Jam that stars LeBron James as the all-star basketball player who finds himself in a high-stakes game alongside the Tune Squad. It's a familiar enough set-up, but there are enough tricks and quirks to update Space Jam's general premise to the 21st century.
But along with an updated story comes an updated website. Now, if you visit SpaceJam.com, you'll be presented with the new trailer. After it's done playing (or once you exit out), you'll be greeted with a modern-looking website promoting Space Jam: A New Legacy; the Space Jam logo is prominently displayed as James and Bugs Bunny, each of them holding basketballs, stand with their backs to us.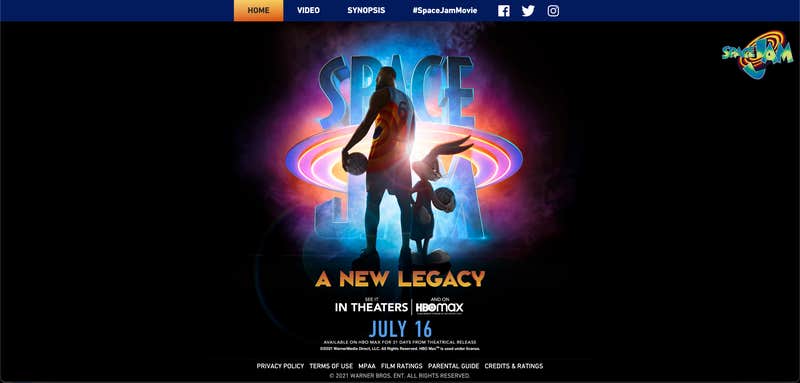 It's jarring not because the graphics are particularly bad—they're perfectly adequate—but rather because we don't like change. Internet trends, social media websites, and long-awaited sequels may have come and gone, but SpaceJam.com always seemed to be eternal.
However, what has once been lost is not lost forever. The 1996 Space Jam website, with its low-quality graphics, still exists. You just have to click on the Space Jam logo on the top right-hand corner of your screen. You'll be prompted to acknowledge that you're leaving the Space Jam website before being taken to the 1996 version, which resides at the URL SpaceJam.com/1996.
And then, voila! The rest of the 1996 website has also transferred over to use the new URL so that you can interact with it.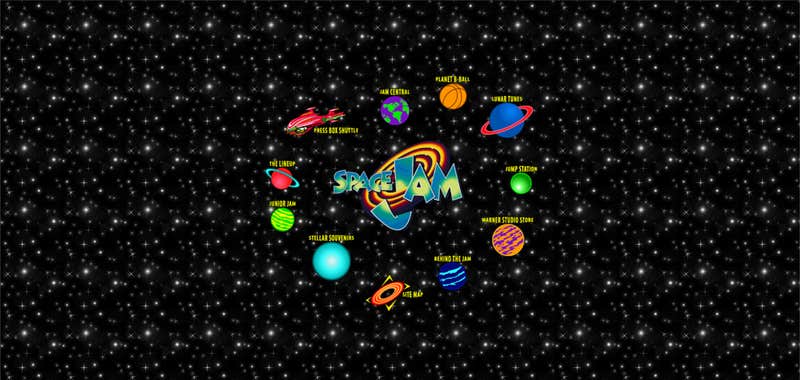 Granted, for those who wanted a blast from the internet past by simply typing in SpaceJam.com into your browser, the extra step (whether by typing in more for the URL or navigating the new Space Jam website to get there) isn't the same. But the fact that Warner Bros. even kept it in the first place? That might be the best Easter egg Space Jam has to offer—and given that there are dozens of Easter eggs in the Space Jam: A New Legacy trailer, that's saying something.
H/T Mashable