Now that we've seen the trailer for Solo: A Star Wars Story, I have one burning question: What the hell did Han Solo do to the Millennium Falcon?
Star Wars is known for its "used universe" aesthetic, combining futuristic technology with a messy, lived-in atmosphere. That obviously includes the Millennium Falcon, which Luke described as a piece of junk during A New Hope. The ship is covered in a layer of grime, and some parts are basically held together with space duct tape. But in the Han Solo movie, we meet the Falcon during her younger days, and it's a pretty eye-opening experience.
We only see a couple of shots of the Falcon's interior, including Lando and his droid friend L3-37 in the cockpit (unprecedentedly clean!), and what appears to be one of the corridors. For comparison's sake, here's the corridor in Solo: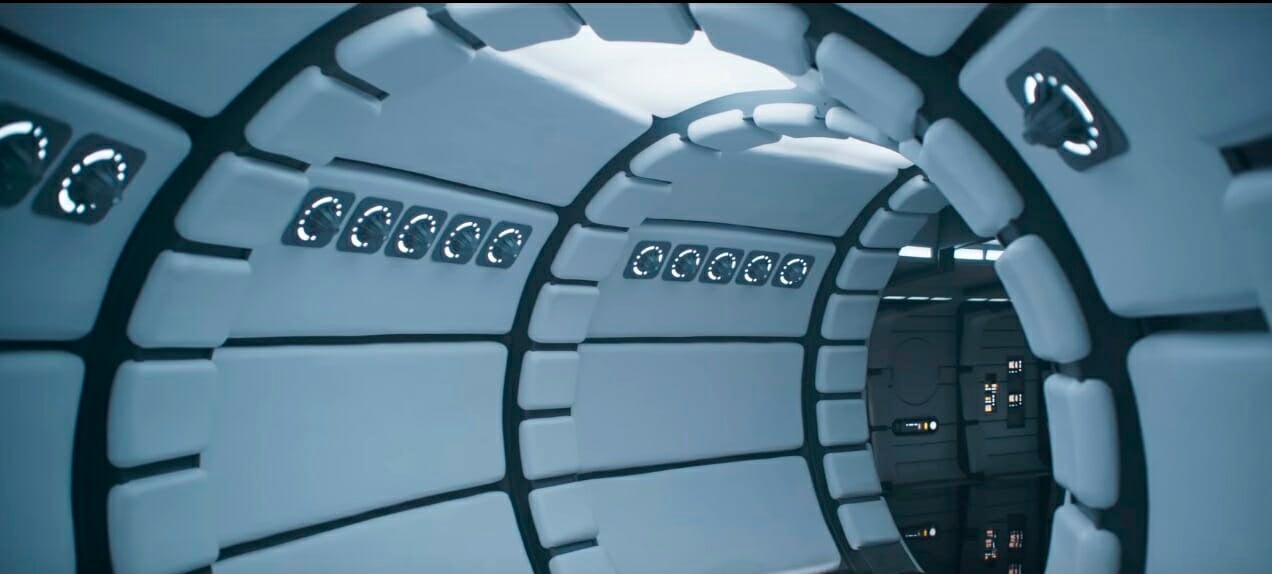 And here's a shot showing one of the corridors in A New Hope. You can match up the same white panels and rows of dials on the walls.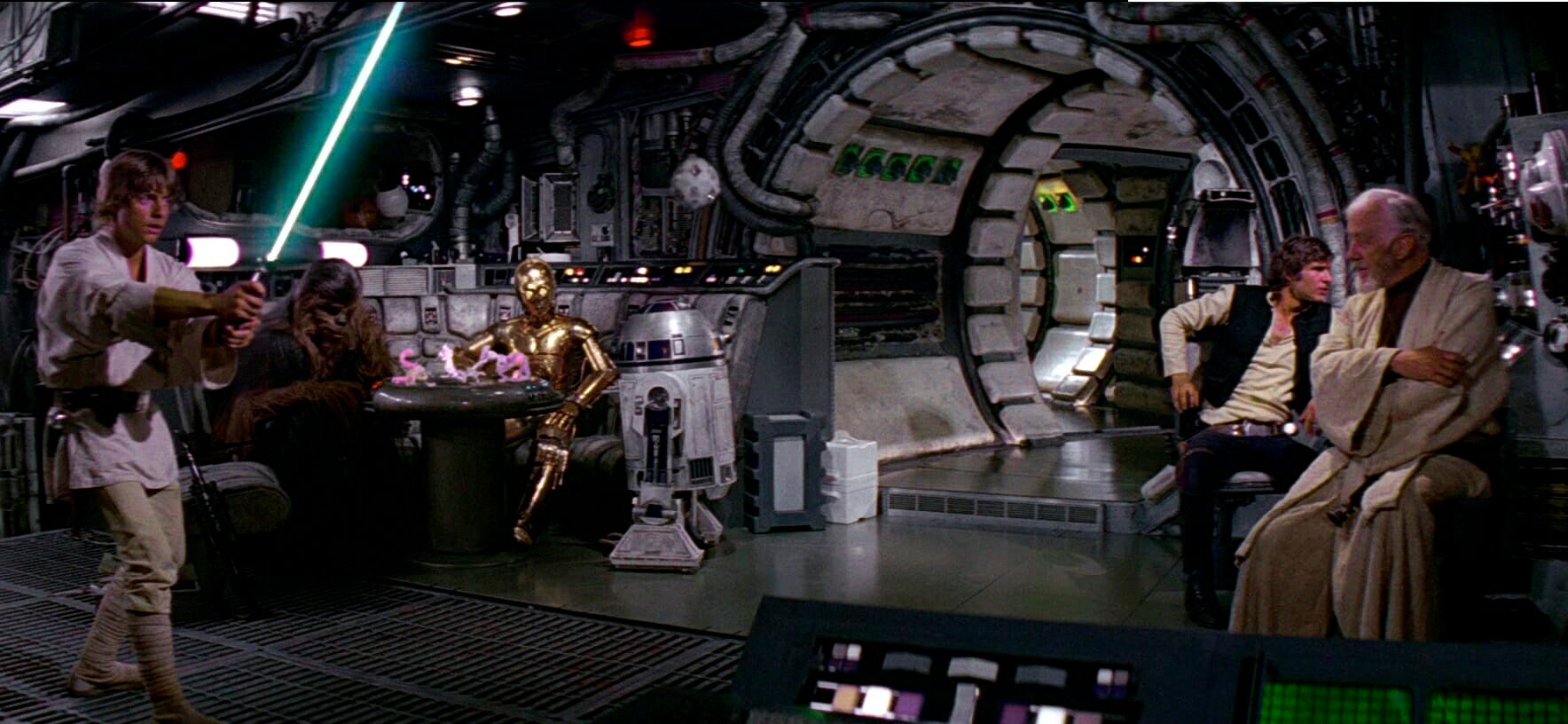 In A New Hope, Han Solo is 29 years old. Solo takes place when Han is between the ages of 18 and 24, so we can estimate that he wins the Falcon from Lando Calrissian sometime in his early 20s. Which means that in the span of a few years, Han and Chewie turned the Falcon from a pristine example of Corellian design into a trash bucket full of exposed wires and unexplained stains.
In conclusion, Han Solo is even messier than we thought, and you should never, under any circumstances, let him borrow your ship.