You can pinpoint the precise moment in this three-minute instruction video on cat massage when you've handed over your soul. It's right about when Maryjean Ballner, massage therapist and Hollywood-approved 1980s cat-massaging celebrity, author of a book, DVD, and VHS about the art and science of kneading your feline into submission, gets to the tail. She starts at the "base of the rump" and pinches out to its "natural conclusion."
The cat, Champion (Champers to you), looks up at the camera. He seems to shrug, then lay his head back down in resignation. This is my life now, he says. Eh, it could be worse.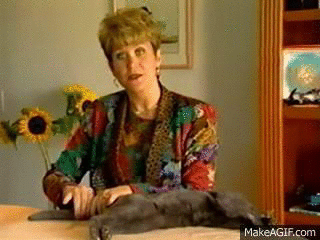 GIF via Reddit
It's after a section called "Chinny Chin Chin" and a red flashing "Whisker watch alert!" warning. She explains Cat Massage 101 techniques like the Ruffling Shuffle. The video is filled with little gems, like "The front of your cat is a treasure trove of fun" and "You can't fool drool." The only thing to watch out for, we learn, is that your cat is going to start demanding massages. All the time. They're that good.
Cat massage is a lot like Simon and Garfunkel, you see. It's about playing in harmony, navigating a lot of hair, and (more specifically) the line in "The 59th Street Bridge Song (Feelin' Groovy)" that goes "Slow down, you move to fast / You got to make the morning last." It says a lot about life, Ballner says, and about cat massage.
Ballner's been making her cat-massage moment last a lifetime, too, segueing her work into appearances on Letterman and promo with Betty White. The video, ostensibly taken from one of her VHS how-tos, has been in circulation on the Internet for a while, along with a follow-up, "So Your Cat Wants Another Massage?"
There's always more to learn.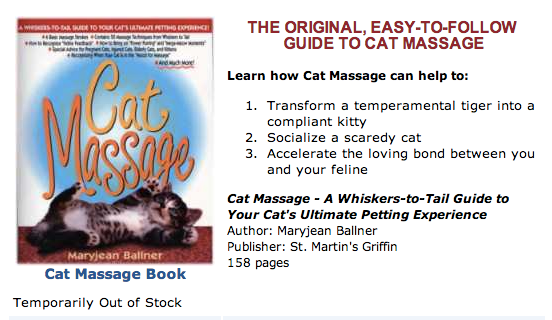 Happy Monday.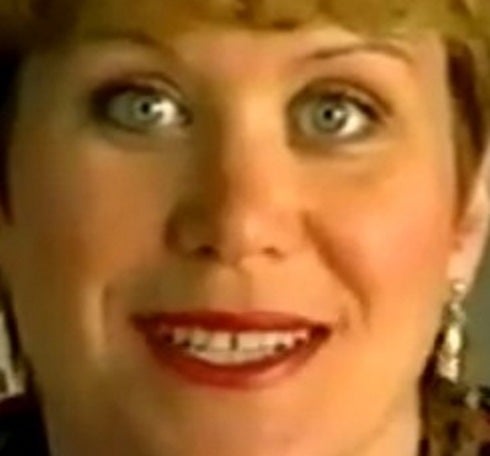 H/T Reddit | Screengrab via YouTube